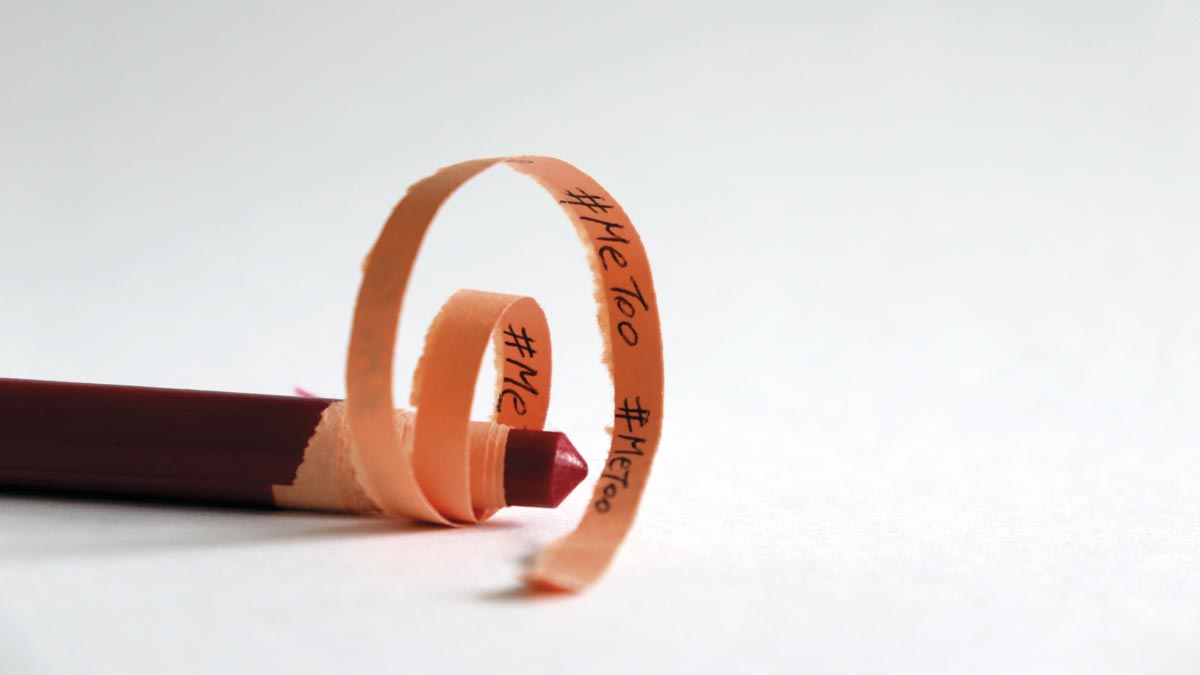 Sexual harassment and assault; bullying; rage; resentment; envy – let's get it all out there in the open because it seems as if it is all around us; in our homes; in our workplaces; in our society.
A young woman is raped and murdered in a park. A gay man is bashed and killed. A husband kills his wife and children. A wife kills her husband and children.
This is the endgame that the vast majority of people with destructive natures or poorly regulated emotions never reach. For most it's enough to make another's life miserable for reasons that range from "because my life is miserable" to "I'm superior and you will bend the knee to me".
This kind of violence is rife and it has no socio-economic, political, racial, cultural or religious boundaries. It has been a part of our culture since we decided to stand on two legs but it doesn't mean it is right and it certainly doesn't mean that it can't be changed.
The tide is turning, perhaps. After 100 years of the women's movement – Great Britain just this year marked the centenary of women's franchise (staggeringly only for women over the age of 30)  – some penny, somewhere, surely has dropped.
We can argue socialism versus libertarianism until the cows lose interest – the should-do, must-do, can't-do, never-do – and while that is being played out in its parallel universe, something far more important is taking place. People are speaking up – often it's a mere whisper against the roar of power, but the stories are coming and they will be eventually swept in on that tide. And, a bit like the Busselton beachfront after a storm, there will be the need for a big clean-up.
There have been opinion pieces in the medical press published recently which suggest we are approaching a #metoo moment in medicine. The Australian Medical Students Association is rightly concerned about results published by the Medical Board of Australia and a research paper produced by the Medical School at the University of Newcastle, which paint a pretty grim picture of the bullying and harassment of junior doctors. We have looked at these in more depth in the July edition.
The MBA survey is particularly sobering because it starts from the premise "what my medical school didn't teach me" in this instance about harassment and bullying, normalising it as behaviour to endure. If we were to apply that principle to the perpetrator, surely we should be asking "what medical school taught you to behave like that"?
The Doctors in Training Committee of the AMA WA released their 2018 Hospital Health Check surveying 700 juniors and that's not pretty reading either.
Approaching the WA Department of Health for comment on these sorts of issues is a hollow exercise. Yes, they have the overtime agreements signed and in place; yes, there are pastoral care programs; and check the boxes for peer review and wellbeing education as well.
They can't make people use these services but perhaps they can 'encourage' their hospital service executives to allow genuine complaints to be made without fear of repercussion and then act appropriately to counsel the perpetrators.
Senior doctors play a role too. Call out errant colleagues. You know who they are. Talk to them.
People come to work to work, not to wage war for their safety and sanity.