The field of spondyloarthritis (SpA) has undergone remarkable changes over the last decade, triggered by the increasing availability of MRI machines, the advent of effective targeted therapies and more refined criteria for classification and assessment.  
The international Assessment of Spondylarthritis Society (ASAS) study group has been instrumental in driving these changes that have led to redefining SpA into two major categories:
SpA associated with predominantly peripheral arthritis (e.g., psoriasis or post infective/reactive arthritis) referred to as p-SpA and

SpA with predominantly axial (spinal) symptoms (ax-SpA).

 
While Ankylosing Spondylitis (AS) is a familiar entity, the condition has been reclassified as radiographic axial spondyloarthritis (r-axSpA) as it represents the extreme end on the spectrum of ax-SpA, where there is demonstrable damage on x-rays of SI joints and/or spine in the form of erosions, syndesmophyte formation or even complete ankylosis. 
These radiographic changes have long been standard in classifying and diagnosing AS/r-axSpA, but especially in the era where effective drug therapy has become available it was and remains counterintuitive and illogical to wait for joint damage due to sacroiliitis to appear (evolution time for gr 2-3 radiographic abnormalities is around eight years) and not treat the underlying spinal inflammation in the meantime. 
Non-radiographic axial spondyloarthritis (nr-axSpA) has since been recognised as an important clinical entity that represents the other end of the ax-SpA spectrum where patients experience typical axSpA symptoms and while these patients do not have definitive abnormalities on plain x-rays, they demonstrate clear evidence of spinal and/or sacroiliac joint inflammation on MRI. 
The clinical features of nr-axSpA are largely similar as for r-axSpA and include chronic inflammatory lower back pain (LBP) (i.e. insidious onset of LBP in a person under age 40, often improving with activity but not with rest, leading to pain at night with improvement upon getting up and responsive to NSAID). 
LBP is primarily due to the involvement of the sacroiliac (SI) joints but pain and stiffness due to enthesitis can occur in neck, shoulders, hips, ribs, heel and as hand/feet dactylitis. Recent demographic reviews showed that 55-60% of patients with nr-axSpA are women, although it is still not fully clear if this is a true feature of nr-axSpA or a sign that r-axSpA in women has traditionally been under underestimated.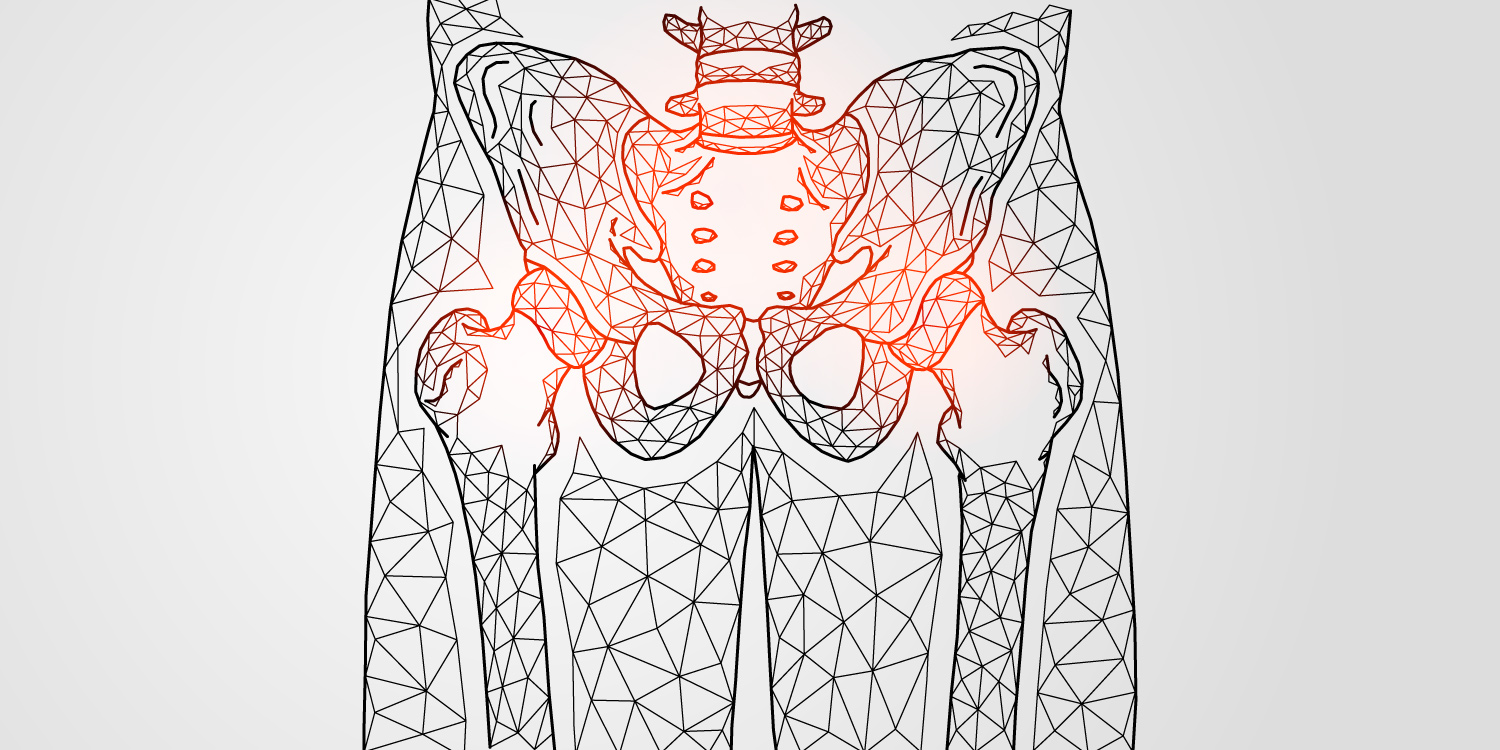 Patients with nr-axSpa can also present peripheral synovitis and/or extra-articular features such uveitis, psoriasis, and inflammatory bowel disease similar to r-axSpA. While the severity of nr-axSpA varies from person to person, risk factors for progression from nr-axSpA to AS are male sex, a high level of C-reactive protein, and a high degree of inflammation as seen on an SI joint MRI. 
Most of the studies report some people with nr-axSpA progress to r-axSpA with rates of progression of 10% seen over two years and 40% over 10 years. However, timely therapeutic interventions can relieve the significant clinical burden of disease in nr-axSpA patients, which has been found to be equal to the disease burden seen in AS/r-axSpa patients in terms of pain, stiffness, and loss of productivity. 
Medicare, in 2018, approved biological therapy for nr-SpA patients who fail a 12-week trial of NSAID. There are currently two TNF inhibitor drugs (golimumab and certolizumab pegol) and recently also the IL-17A blocker secukinumab available for patients with ASAS criteria based nr-axSPA. 
While biologicals, by switching off/reducing the inflammatory spinal process, are often effective in symptom reduction, there is limited data on the longer-term effect of biological treatment in arresting the development of joint damage in nr-axSpA, for which large, long-term studies will be needed. 
Finally, the very limited or absent need for NSAID therapy for symptom relief is an important additional, although little recognised clinical benefit of biologicals in ax-SpA patients in general. 
In conclusion, while once a valuable diagnostic marker of AS/r-axSpA, radiographic change is no longer a rational guide to treatment of axSpA. The same treatment modalities are appropriate across the full spectrum of axSpA irrespective of radiographic status. 
Biologicals are similarly effective in nr-axSpA and AS/r-axSpA and represent a major advance in the medical management of these disorders.
Key messages
MRI scanning has changed our approach to ankylosing spondylitis

Radiological change is not a rational basis for treatment of axSpA

Biologics have been a significant advance in treatment.
– References available on request
Author competing interests – nil