Lymphoma and breast implants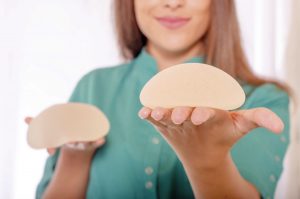 Perhaps hyper alert after the vaginal mesh issue, the TGA has updated its figures on breast implants and anaplastic large cell lymphoma, which has reached 72 cases, an increase of 16 since its last update in September 2017. This update followed an article in the MJA, in which the authors said the cancer effect was causal and were pushing for more resources for the Australian Breast Device Registry. The FDA in the US had 414 cases of this lymphoma (Sept, 2017) which it pointed out was a lymphoma and not a breast cancer. It first reported this association in 2011 (but poor registry details made it difficult to be more specific); about 50% of cases were diagnosed within eight years of implantation with a median age at diagnosis of 53 years. (www.fda.gov/MedicalDevices/ProductsandMedicalProcedures/).
Radiology and The Record
My Health Record (MHR)'s three-month opt-out period starts 16 July, unlike organ donation which is still non-compulsory opt-in. In WA, health businesses are busy preparing themselves. Perth Radiological Clinic's Booragoon practice has become the first radiology practice in Australia to send DI reports to the My Health Record. The PRC chairman Dr Martin Blake, described this as a "significant step forward for the community" and plans were to have PRC's 19 other practices online by the end of June. AHPRA has just sent around a promo for MHR to all doctors.
Translational research funded
In our April 18 edition we explored the hopes and aspirations of the Western Australian Health Translation Network (WAHTN) and the views of its outgoing ED Prof John Challis. With Prof Gary Geelhoed now in the chair, he is in the happy place of welcoming $6.1 million of funding (over three years) from the Commonwealth Medical Research Future Fund (MRFF). It is WAHTN's biggest single funding input since it was established in 2014 and it is expected to help "fast-track research results into disease prevention, better treatments and improved patient health" according to the relevant minister, Mr Ken Wyatt. Making the announcement at the recent Science on the Swan conference in Perth, he said this investment was additional to the $222,222 already provided this financial year. The MRFF is set to reach $20 billion by 2020-21.
Consumers at the table
Still on research, narratives are starting to radically alter. Prof Ian Frazer, chair of the Translational Research Institute, in an opinion piece in the Consumers Health Forum journal has called on Australians to consider what they want of their future health care given the rapid development of ever more powerful and expensive treatments. He says optimal health care for chronic diseases is more expensive, raising questions of how we control health costs. "All Australians can, and should, get involved in the discussion and debate around what we want the healthcare revolution to deliver." Perth health consumer leader Anne McKenzie says that while there remains a lack of comprehensive requirement for consumer and community involvement in research, there had been "massive changes" in attitudes with consumer involvement in a variety of areas.
Aged Care waitlist too long
Aged care is causing a few headaches despite the enormous hard work and commitment of the Minister for Aged Care, Ken Wyatt. At the Doctors Drum in late March we heard of the inordinately long wait (300 days by some people's reckoning) for people to receive Level 3 and 4 home care packages. That's too long for many vulnerable, elderly people hoping to stay in their homes for as long as possible; the very thing the government wants them to do. In mid-May, Minister Wyatt had consultations over two weeks to help determine where the most need was. Aged care funding increased by $5 billion (over four years) in the latest Budget and before the 2018-19 Aged Care Approvals Round started he wanted industry input. We hope he got it and can do something to keep the aged care reform process on track.
How am I doing, coach?
In our Cardiovascular Health edition (April 18), the GPs we interviewed bemoaned the fact that it often took the first cardiovascular 'event', such as a heart attack or stroke, to motivate people to make lifestyle changes. Well, HBF has introduced the Coach Program to do its own spot of motivating. HBF sources names of members from the private hospital, then invites them to join the Program for the "one-on-one service that complements the care of your general practitioner". This happens if the patient reads and returns the HBF Privacy Statement (which mentions using patient information for "conducting market research" and disclosing "the information to any service provider and/or health care professional that is relevant to this service". The Program Declaration letter talks of obtaining copies of pathology tests, and sending a copy of the coaching report to the patient's nominated doctor. According to their website, the program was developed in Australia in 1995, along with the claim it is "the world's only evidence-based coaching program for the prevention of chronic disease" – meaning diabetes, CVD and COPD. We talked to someone in the early stages of the CVD program. The initial letter was "take it or leave it". The first call from the Coach Program's dietitian was mainly information gathering – medications, what was done, blood results, lifestyle factors (exercise and weight loss mainly), and agreed targets for lifestyle changes. A letter and a measuring tape followed. Five more monthly calls to go!
Leading the way
The Australasian College of Health Service Management (ACHSM) is holding its WA conference on June 19, which has a theme, Call to Leadership – 2018 Onwards, and it has gathered an interesting posse of speakers. During the day, a discussion will take place on Aboriginal health led by Aboriginal health leaders including Glenn Pearson from Telethon Kids Institute, Dr Kim Isaacs from Kimberley Aboriginal Medical Service Council, Vicki O'Donnell from the Derby service, Wendy Case from the Department of Health and Jackie Oakley and Jenny Bedford from Derbal Yerrigan. For more information www.achsm.org.au/events
Come West …?
It was interesting to note the Australian Government's injection of more than $95 million to set up the Murray-Darling Medical Schools Network, which it says will transform rural medical school training, with the obvious focus on encouraging doctors to learn, train and work in the regions. It is being coordinated by the Charles Sturt University in Bathurst and the University of Western Sydney. With WA struggling the hardest in the country to get enough GPs to rural areas, and with a rural clinical school that could do with some of that largesse, it seems like a lot of eggs in the east coast political basket.
Tackling endometriosis
A revised draft of the National Action Plan for Endometriosis has just been released with a three-pronged approach to improve the health and quality of life of those women who suffer from it. It wants to raise awareness of the condition, improve clinical management and treatment, especially in the area of early diagnosis, and investment into research around treatment and cure. The establishment of new clinical guidelines are a stated aim.