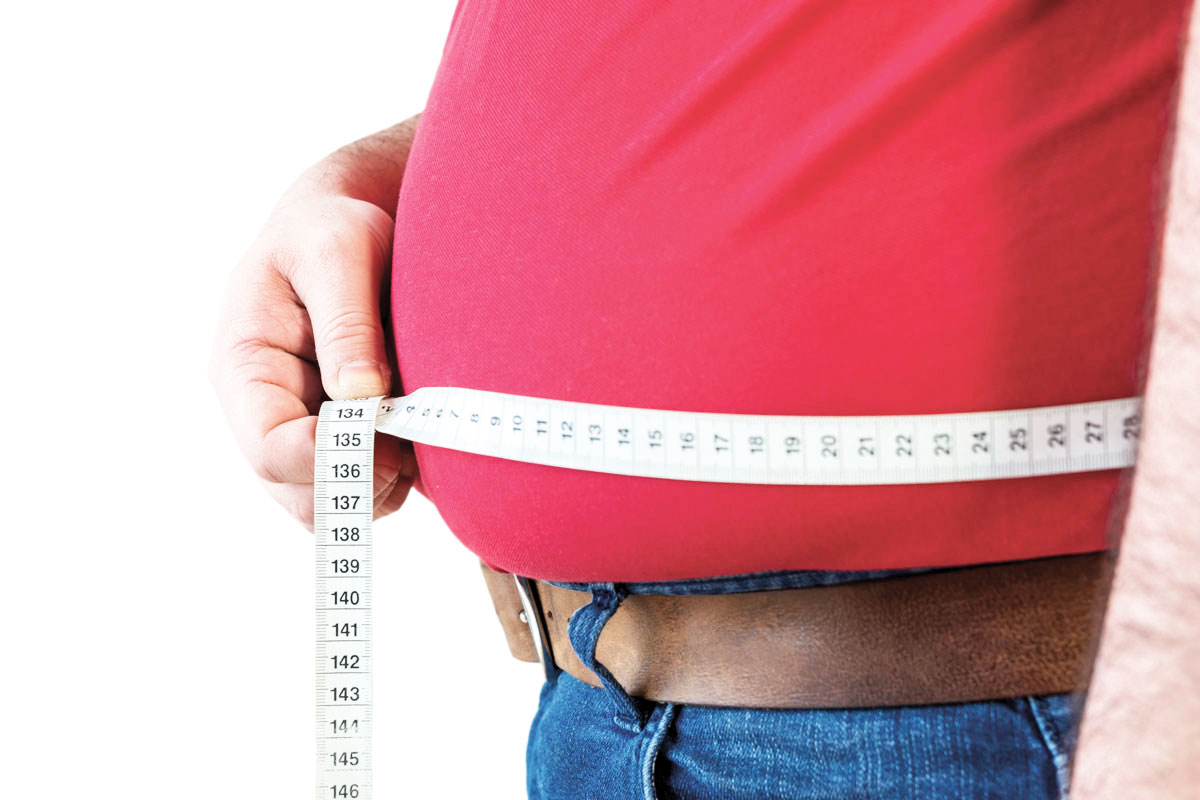 Obesity by postcode
Western Australia is punching under its weight in the latest obesity statistics courtesy of the Mitchell Institute at Victoria University and Australia's Health Tracker by Area. Perth's western suburbs have the lowest rates of obese and overweight populations Australia-wide. WA also has to least obese suburb.
Looking at the reported data from a socioeconomic perspective, the wealthiest suburbs in Perth have the lowest rates of obesity Australia-wide and some of the poorest suburbs, the highest rates. The least obese suburb in Australia is Nedlands with only 12.8% of the population reportedly obese, Claremont is a close second with 14%. WA's most obese suburb is Collie with 34.3% and Wheatbelt town of Beverly has 33.8%. The most obese suburb in Australia is Wellington, NSW, at 43.9%. Nationwide, Australians are 31.3% obese, 67% are obese or overweight and 52.7% are inactive or not getting enough exercise.
Causes of deaths
Continuing on with the data, this time from the Australian Bureau of Statistics (ABS): there were 158,493 registered deaths in Australia in 2018.
The ABS reported ischaemic heart diseases were the leading cause of death, with 17,533. Dementia, including Alzheimer's disease, caused the second most deaths, with 13,963. The report states, cerebrovascular diseases, Cancer of the trachea, bronchus and lung and chronic lower respiratory diseases respectively represent the top five. More than one-third of all registered deaths was caused by the top five leading causes of death.
Intentional self-harm (suicide) accounted for 3,046 deaths, and was the leading cause of death for the 15-44 age cohort.
Opioids were identified to be responsible for an average of three deaths a day, with the majority being unintentional overdoses. The majority of these involved the use of pharmaceutical opioids and middle-aged males. Of the 1,740 drug-induced deaths, two thirds (1,123) were caused by opioids.
Medevac momentum
Eleven of the peak medical colleges in Australia have released a joint statement urging members of the Senate to reject the proposed repeal of the Medivac Legislation. So far more than 130 people requiring medical treatment have come to Australia since it was passed in February 2019.
"Every person should have access to necessary and appropriate medical care and, as clinicians, we have a duty to uphold this basic human right," the statement said.
Stroke of good fortune
A $1 million grant from the Australian Government's Medical Research Future Fund has been awarded to a 30-strong team of multidisciplinary experts, known as the Australian Stroke Alliance, led by Professors Geoffrey Donnan and Stephen Davis at The University of Melbourne and the Royal Melbourne Hospital (RMH).
The Australian Stroke Alliance is developing portable brain imaging tools that can be fitted to air and road ambulances, with the objective of transforming access to early pre-hospital treatments and improved stroke outcomes.
With upwards of half a million people living with the effects of a stroke in Australia and over 56,000 strokes a year, imaging tools designed for point-of-care diagnosis and emergency stroke treatment could be transformative for patients and first responders, especially those in rural and regional areas without access to imaging equipment.
BMA's mea culpa
The British Medical Association has released the findings from an independent inquiry into sexist behaviour, sexual harassment and bullying within the organisation. The review was commissioned after two female BMA members revealed to the publication GPonline a series of misogynistic events that more broadly represented a culture of sexism.
The 32-page report, led by Daphne Romney QC, found there is an 'old boys' club' culture, where some women feel undervalued, overlooked and patronised. Romney made 31 recommendations to eliminate the toxic, discriminatory culture and gender bias within the ranks.
Chair of the BMA Dr Chaand Nagpaul issued an apology, saying: "I have been very clear that sexism and sexual harassment have no place in the BMA and, on behalf of the association, I offer my heartfelt and unreserved apologies to all of those who have been affected by these behaviours."
Hospital admissions up
The AIHW report, Admitted patient care 2017-18, has found hospital admissions are going up at a higher rate than population growth. Admissions between 2013-14 and 2017-18 increased each year by an average of 3.8%, while the population increased on average just 1.6% per annum. There were 11.3 million admissions in 2017-18, a majority of which (60%) occurred in public hospitals. In 2017-18 there was a combined 30.2 million days of patient care, from 2013-14 patient days rose by an average of 2.1% per year.
Between 2013-14 and 2017-18, hospital admissions for the 65-74-years cohort increased by an average of 6.3% per annum or 28% overall. Individuals aged 65 and represented 42% of separations and 49% of patient days in 2017-18, despite this age group comprising 15% of the population. With an increasingly ageing population in Australia, this could be an indication of the future.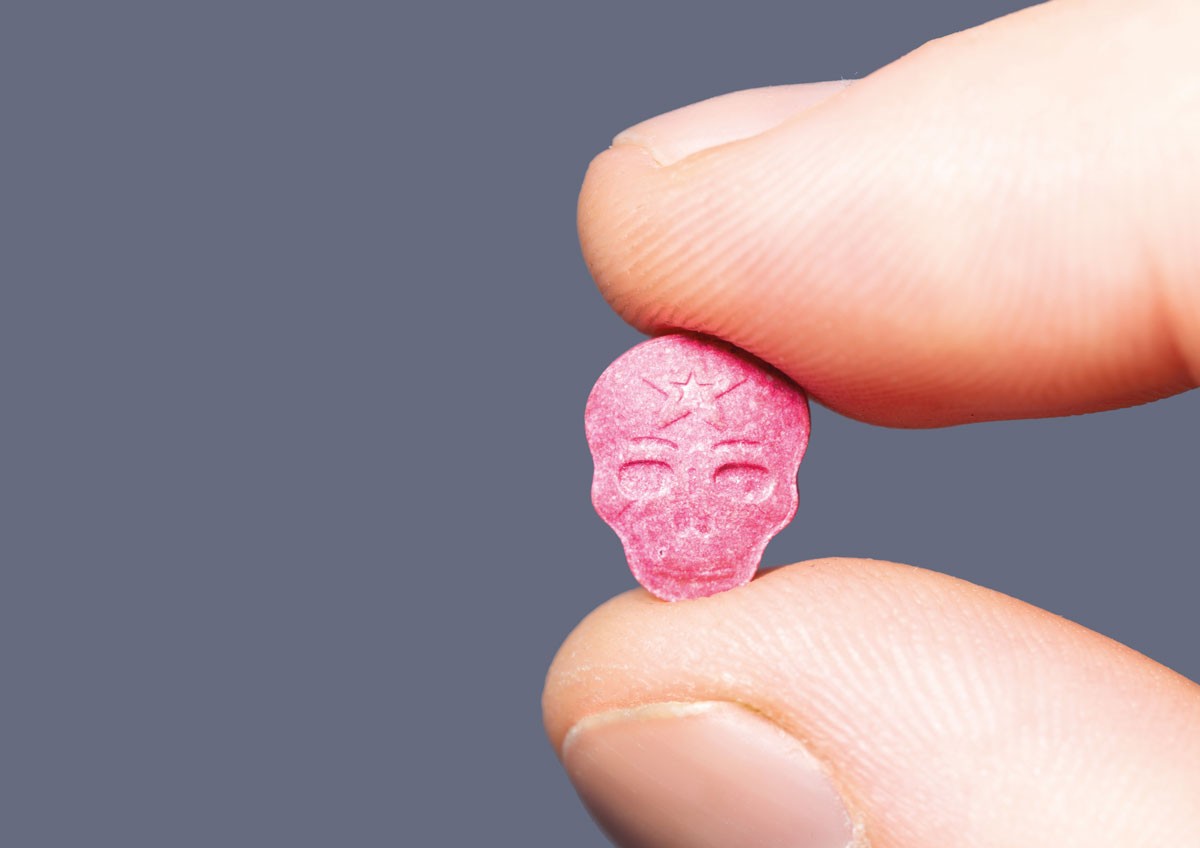 Pill testing
Medical Forum explored the pros and cons of pill testing in the August edition and just as this edition was going to press, a draft of the NSW Coroner Harriet Grahame's recommendations from an inquest into several music festival-related deaths was leaked to the media.  The draft recommends the introduction of pill testing and the elimination of police sniffer dogs and body searches at music festivals in the state.
The leaked report has already been met with government resistance with the NSW premier, Gladys Berejiklian, dismissing the recommendations, telling the ABC, "We will not go down that path because we feel very strongly that it sends a wrong message."
Advocates of pill testing, say it all about harm reduction rather than taking a prohibition stance. Dr David Caldicott, an emergency doctor and illicit drug researcher told the ABC, "There's an abundance of evidence in support of pill testing, and saturation policing probably makes festivals more dangerous."
Updated 11/11/19: NSW Coroner Harriet Grahame has released her findings from the inquest and has recommended that drug checking (pill testing) be implemented at music festivals, saying, "At the end of my reflection I am in no doubt whatsoever there is sufficient evidence to support a drug-checking trial in this state."
The Coroner also recommended reducing intensive police operations at music festivals, including the presence of drug dogs and strip searches saying, "I am of the firm view there is sound evidence that high-visibility policing and the use of drug dogs is a harmful intervention."
RPH mental health
Royal Perth Hospital has opened the doors to the Mental Health Emergency Centre (MHEC), a new inpatient care facility that has eight 'low-stimulus' treatment spaces. It will be staffed with specialised mental health professionals and can accommodate admitted patients for up to 72 hours. The MHEC is located adjacent to the RPH emergency department.
Patients attending the emergency department will be assessed and if they present with acute mental health issues, they will be transferred to the MHEC. This specialised team can also provide outreach support for the ED in the interests of care continuity.
EOI for clinical leads
While VAD legislation is still passing through the WA Parliament, the WA Department of Health is pushing on with its palliative care package. It's seeking expressions of interest for two Clinical Leads in the WA Cancer and Palliative Care Network for End-of-Life and Palliative Care
The department is looking for candidates that "will have influence and networks across the WA health system, and knowledge and experience in the palliative care or end-of-life stream."
Eyes wide open
Nedlands based biotechnology company, Phylogica, has reported positive findings from its research into treating retinitis pigmentosa, suggesting their proprietary drug delivery technology was more than 90% effective from a solitary dose, with the capability of reversing the disease progression. The research involved using Phylogica's proprietary drug delivery technology on a 'retina in a dish' – a stem cell derived 3D retina replica with retinitis pigmentosa. Phylogica intends to seek validation of these results with animal-based toxicology studies, and eventually human clinical trials.
Nerve regeneration
Another WA based company has reported some positive interim findings. Orthocell, a regenerative cell company located in Murdoch, stated that CelGro, their proprietary collagen scaffold has, along with microsurgery, resulted in 73% of nerve repairs being functionally recovered in affected muscles 12 months after treatment. Preliminary results were from 12 study participants that had 25 nerve transfers.
According to the trial lead, Dr Alex O'Beirne, "CelGro facilitates tensionless repair and can prevent regenerating nerves from being compressed or trapped by scar tissue."
With these positive findings, Orthocell is intending to fast-track regulatory approval in the EU, US and Australia.
Aged-care agenda
After 20 years of inertia, the Aged Care Quality Standards have been reformed, with the objective of improving transparency for consumers, while ensuring the regulations are clear to providers.
Along with the refreshed standards comes a new Charter of Aged Care Rights, which enshrines 14 rights for Australians in care, such as: safe and high-quality care and services; be treated with dignity and respect; live without abuse and neglect.
Nobel hypoxia researchers
The Nobel Prize in Physiology or Medicine was jointly awarded to three scientists for their research on how cells sense and adapt to oxygen availability. The three winners are William Kaelin Jr from Harvard University, Sir Peter Ratcliffe from Oxford University and Gregg Semenza from Johns Hopkins University, who also shared a Lasker award from 2016. The discoveries from the Nobel Laureates have assisted in the collective understanding of the most fundamental processes, as they established the foundation of understanding how oxygen levels affect cellular metabolism and physiological function.