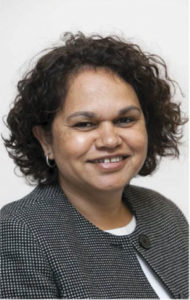 Curtin Medical School has a new dean replacing its foundation dean, Prof William Hart. Prof Sandra Eades will become the first Indigenous Dean of an Australian medical school. Prof Eades joins Curtin from the University of Melbourne, where she was Associate Dean Indigenous Maternal and Child Health and Professor at the Centre for Epidemiology and Biostatistics.
Still with Curtin University, it celebrated the official opening of its new Midland Campus, which will act as a base for Curtin Medical School students in their fourth and fifth year of study and students studying other Curtin University health science disciplines. The State Government committed $22 million in funding and reserved land to support the establishment of the new campus. It ties in nicely with increased training involvement by SJGHC.
Dr Neale Fong has become the new CEO of Bethesda Health Care after being its executive chair for 11 years. He took up his position last month.
In December, the WA Department of Health called for EOIs for new members of the boards of PathWest and Health Support Services. HSS provides information and communications technology, financial, procurement and supply and employee and payroll services to the health sector, areas of intense scrutiny over the past 18 months.
Dr Mark O'Brien has been appointed to the board of St John of God Health Care. Dr O'Brien is a co-founder and medical director of the Cognitive Institute, an organisation which helps health care leaders and their teams with enhanced non-technical skills, such as communication and leadership.