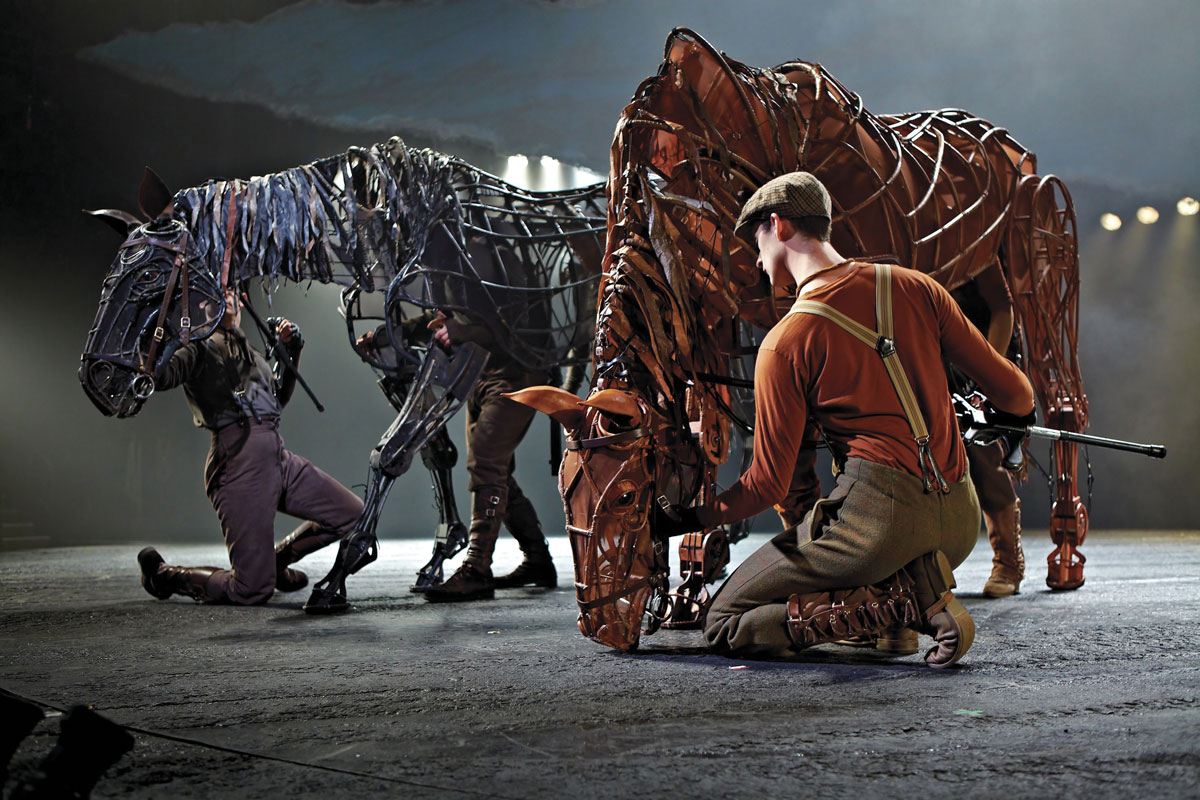 Theatre turns truly magical when it convinces you to suspend your disbelief. Nowhere is that more obvious than War Horse, which starts at Crown Theatre on March 24.
When horses prance and gallop across the stage we know they aren't real horses, yet the puppets have been so cleverly handled we simply believe.
Based on Michael Morpurgo's 1982 book of the same name, War Horse is the story of courage, loyalty and friendship between a young boy named Albert and his horse, Joey.
At the outbreak of World War I, Joey is sold and shipped to France to help with the war effort. Caught in enemy fire, fate takes the beloved horse on an extraordinary journey, serving on both sides before finding himself alone in No Man's Land. Albert cannot forget Joey and he embarks on a treacherous mission to find him and bring him home.
The stage adaptation has created a powerfully moving and imaginative drama which features ground-breaking puppetry created by South Africa's Handspring Puppet Company.
The award-winning War Horse stage production has since been seen by more than seven million people worldwide in almost 100 cities and a dozen countries.
The job of making sure War Horse's puppets make us believe they are real falls to Resident Puppetry Director Gareth Aled.
"If our puppeteers focus on the puppet directly, the audience are encouraged to look at the puppet," says Gareth. "Somehow it's simple and yet incredibly powerful."
The second aspect which brings the puppets to life is breath. "Our puppets breathe. So, if something is breathing it conveys life and the rhythm of that breath will suggest thought and emotion, which is what we want the puppets to do."
Thirdly, the way the puppeteers convey the muscularity and weight of the puppets helps bring them to life. Convincing audiences the puppets are the weight of a real adult horse is an ongoing challenge.
The horse puppets are made of cane, mesh, leather, aluminium and steel. Each section of the horse – the head, heart and hind – works independently and each has a technical task to achieve, like the twitch of an ear or the bend of a leg.
Gareth started working as a puppeteer with War Horse seven years ago and was then made Resident Puppetry Director to travel with the show. Having worked on the inside of the horses, he has intimate knowledge of how to make those three sections work in harmony. Now on the other side, part of his work is to make sure that the audience is totally convinced by the horses.
"War Horse is an incredible alchemy of the individual parts," says Gareth. "When everyone is present in the moment, anything this physical demands that you listen, trust and respond. The puppets in this show respond to what's going on in the story but how they move is up for grabs each time they are on stage."
War Horse is at Crown Theatre from March 24. For you chance to win a double ticket, go to: https://mforum.com.au/competitions-february-2020/