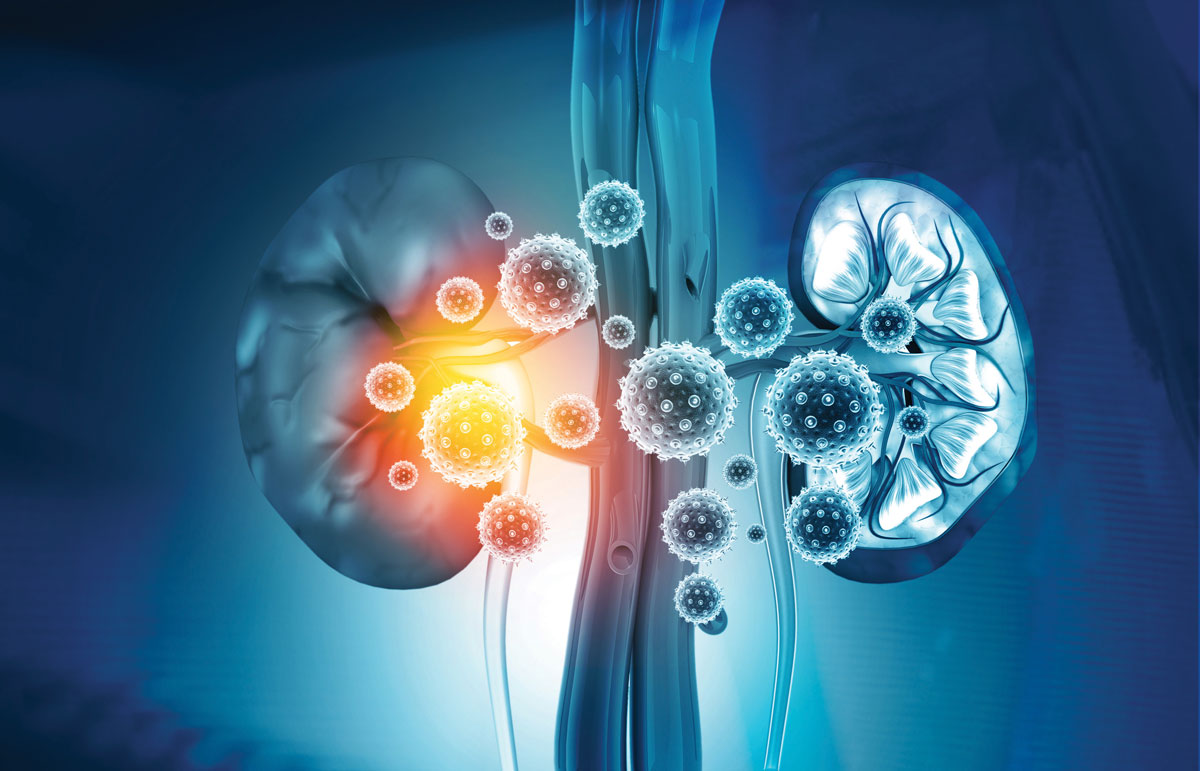 There has been a quiet revolution in the management of diabetic chronic kidney disease (DKD) in the past five years with the advent of Sodium Glucose Linked Transport 2 Inhibitors (SGLT2i's) and glucagon-like peptide receptor agonists (GLP1Ra's) finally providing agents with cardiac and renal outcome benefits.
But powerful pills can have powerful side-effects, so patients and health-care professionals all need to know their use – and when to stop temporarily.
Australia-wide surveys historically showed 50% of T2DM patients had either albuminuria or GFR under 60, especially with Aboriginality, diabetic duration over 10 years, Hba1c above 7%, BMI above 30, BP greater than 140/90 and/or smoking. However, no strategies other than ACE inhibitors or Angiotensin Receptor Blockers (ARB) had shown cardio-renal protection in randomised controlled trials.
Between 2007-2013 there were neutral or negative outcomes from intensified diabetic control, combined ACEi/ARBs, endothelin antagonists, DPP4 inhibitors and other therapies. Positive RCT evidence for either SGLT2i's or GLP1Ra's has emerged every year since then.
SGLT2i's prevent the renal proximal tubules recycling filtered urinary sodium and glucose back into the body. This allows overflow when blood sugar levels (BSLs) are raised, but avoids hypoglycaemia when BSLs fall, providing a steady loss of calories for the overweight, and additional sodium loss for the hypertensive.
The resultant salt-rich tubular urine effectively reverses the pathological hyperfiltration seen with diabetes or obesity with a predictable average 3-7ml/min fall in eGFR within two weeks of starting. GFR stabilisation follows, with 20-30% less likelihood of death, acute or chronic kidney disease or heart failure over the next five to seven years. Although the glycosuric effect falls when GFR under 45, the CV-renal benefit applies even as GFR falls, and is seen patients already on statins, ACEi or ARBs, and in all patient sub-categories.
There is a predictable risk of glycosuric bacterial or fungal sepsis in the first two months after initiation, as already applies in diabetics with poor control, suboptimal hygiene or uncircumcised. This is best treated with scrupulous groin and abdominal fold washing, drying and baby powder, and standing ready with pre-emptive cephalexin for dysuria plus clotrimazole for thrush.
The major risk of euglycaemic diabetic ketoacidosis occurs in T1DM (or long-standing T2DM with reduced beta-cell reserve) if SGLT2i's are continued during reduced fluid or food intake, needing to be ceased three days prior to elective surgery. If not avoided, then it can be identified by pH below 7.3, HCO under 15, blood ketones above 0.6 and BSL less than usual expected 25 in conventional DKA and managed by insulin-dextrose infusion until ketones resolved.
A 'sick day plan' is needed for every diabetic CKD patient when unable to maintain adequate food and fluid intake: This includes self-monitored weight, BP and temperature; temporary reduction/omission of ACE, ARBs, diuretics, metformin, SGLT2i; check FBC, CRP, electrolytes, LFTs, VBGs, troponin & ketones, and hospitalisation for insulin/glucose infusion if not rapidly improving.
Key messages
Historically 50% with T2DM have impaired renal function
New diabetes medications provide renal and cardiac benefits
Careful monitoring is important
References available on request.
Questions? Contact the editor.
Author competing interests: None to disclose.
Disclaimer: Please note, this website is not a substitute for independent professional advice. Nothing contained in this website is intended to be used as medical advice and it is not intended to be used to diagnose, treat, cure or prevent any disease, nor should it be used for therapeutic purposes or as a substitute for your own health professional's advice. Opinions expressed at this website do not necessarily reflect those of Medical Forum magazine. Medical Forum makes no warranties about any of the content of this website, nor any representations or undertakings about any content of any other website referred to, or accessible, through this website.