The early detection of significant prostate cancer in Australia has never been easier with the MBS now supporting prostate MRI and consensus PSA testing guidelines giving clear guidance to primary care.
Prostate cancer remains more common than breast cancer, with more deaths and more morbidity.
Early detection is critical due to small anatomical margins for curative resection and significant potential morbidity with advanced disease. From July 1 Medicare will pay up to $450 for multi-parametric prostate MRI, removing a significant barrier to access for many men.
When done well, MRI reduces the need to biopsy by 50% while improving cancer detection rates and reducing the detection of insignificant disease. MRI is an excellent staging tool, which improves surgical outcomes, both oncological and functional.
To be eligible for a funded scan, a patient must be:
Suspected of having prostate cancer:
DRE suspicious for cancer, or
Two PSA tests more than one month apart with reading above 3ng/ml and FTR<25%, or a repeat PSA over 5.5 in a man less than 70
At least double increased risk of prostate cancer with two PSA tests over 2ng/ml and FTR<25%, one month apart in a man less than 70. (One or more first degree relative positive)
Two PSA tests over 5.5ng/ml and FTR<25% at least one month apart in a man over 70
Known prostate cancer on surveillance:
The patient has been diagnosed with prostate cancer and is on active surveillance
The patient is not planning or having treatment
Scans can be repeated at one year and every third year after, or if there is clinical concern.
Only specialists can order the scans.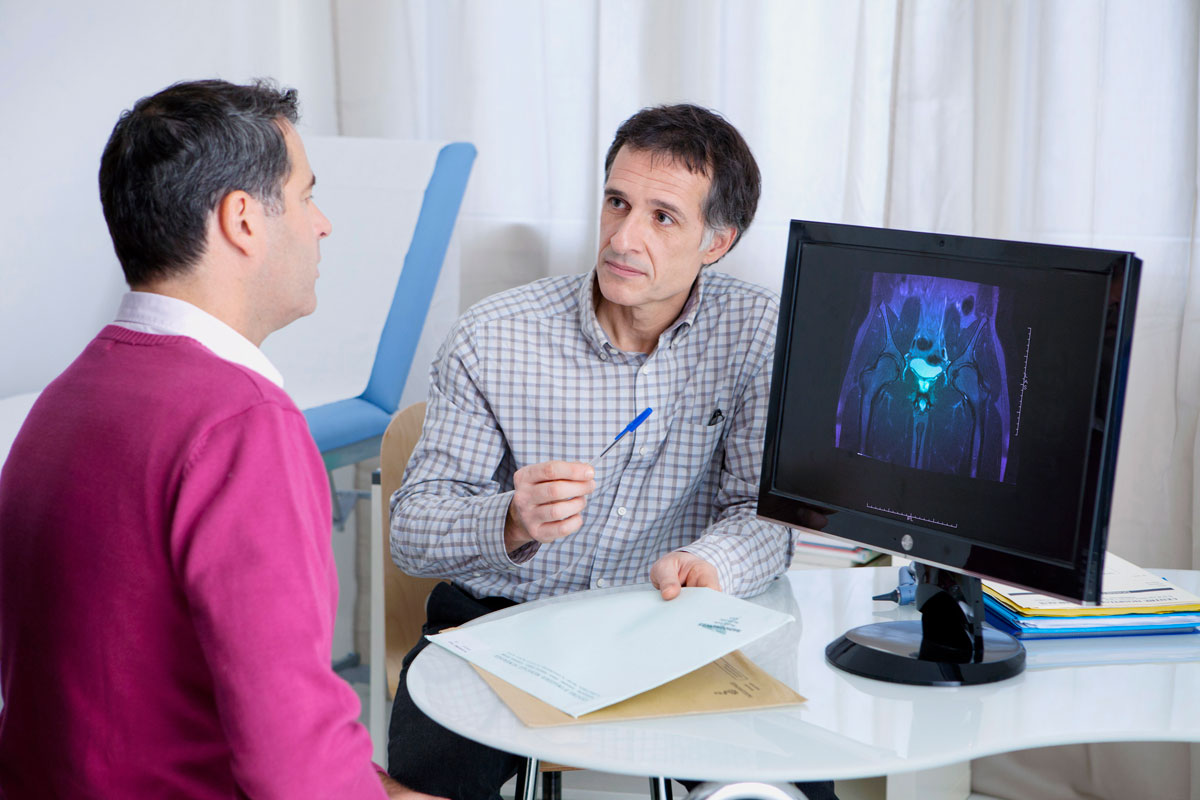 Impact for primary care physicians?
When combined with the previously released consensus guidelines, the early detection of prostate cancer has never been more straightforward. The guidelines recommend:
Men of average risk are tested every two years from the age of 50 with a PSA test
Men who are concerned about prostate cancer are tested from age 45
Men at higher risk are tested from the age of 40
Repeat a PSA test after one month with a FTR
Refer for urological assessment if the DRE is abnormal OR the PSA is above 3 for average-risk men, above 2 for high-risk men and above 5.5 if over 70 years
We have previously published data showing much higher rates of significant prostate cancer in WA. We now have good tools to tackle this problem.
Author competing interests – nil relevant disclosures. Questions? Contact the editor
Disclaimer: Please note, this website is not a substitute for independent professional advice. Nothing contained in this website is intended to be used as medical advice and it is not intended to be used to diagnose, treat, cure or prevent any disease, nor should it be used for therapeutic purposes or as a substitute for your own health professional's advice. Opinions expressed at this website do not necessarily reflect those of Medical Forum magazine. Medical Forum makes no warranties about any of the content of this website, nor any representations or undertakings about any content of any other website referred to, or accessible, through this website.