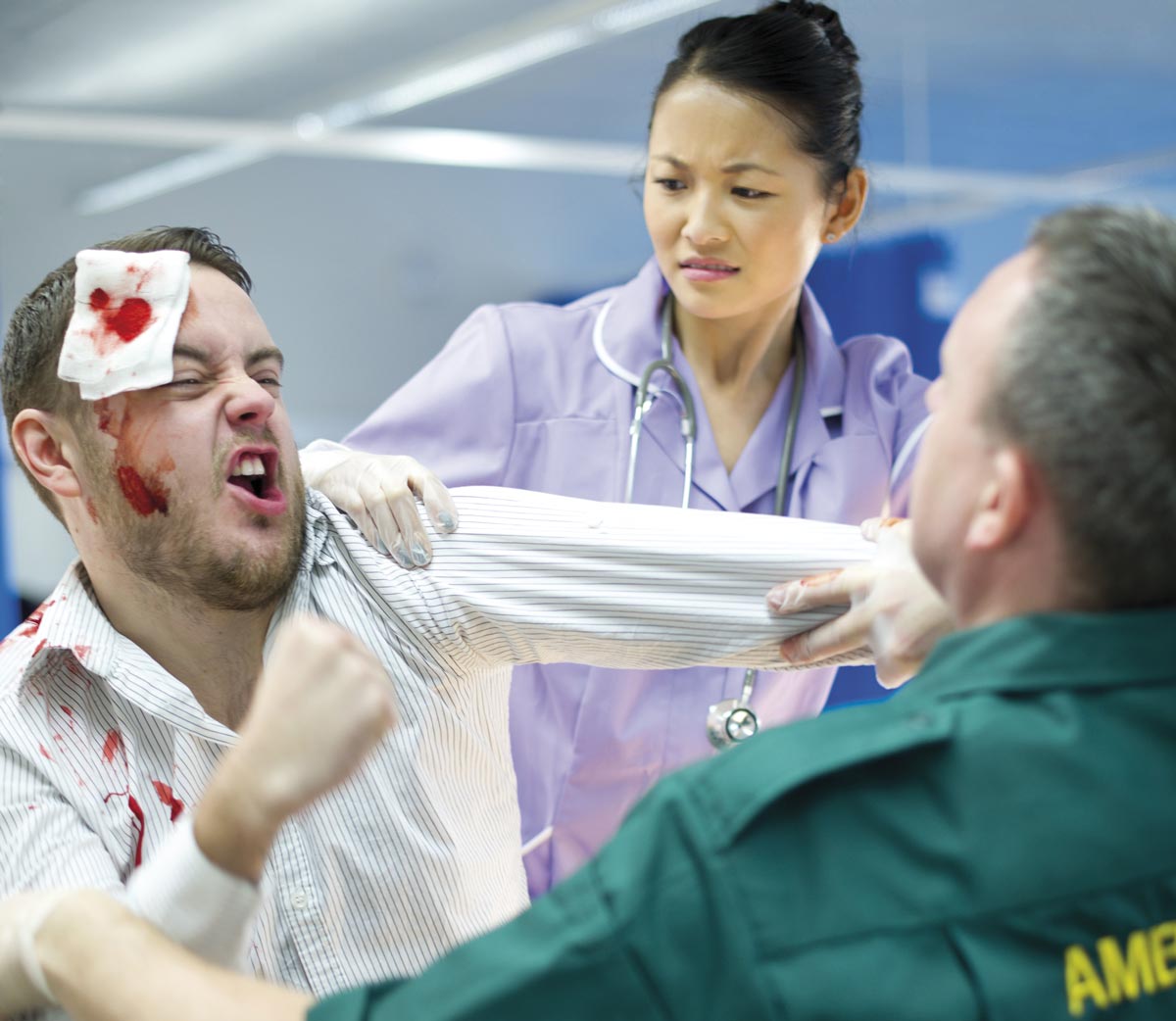 News reports and wastewater analysis studies tell us that rural and regional WA is a hotbed of methamphetamine use and abuse. Wastewater studies avoid the difficult ethical issue of consent but are only able to provide a broad-brush illustration.
Along with Steve Hartwig, an Emergency Medicine colleague of mine, we decided to examine methamphetamine use in our ED at Bunbury Regional Hospital to get a sense of not only how much methamphetamine use is occurring here in Bunbury but also who the meth users are.
Our Methamphetamine and Alcohol Prevalence pilot project was done over two weeks (May 2016) where all adult patients were offered a one page survey. We got a total of 499 surveys returned (41% of all adult patient presentations).
We didn't really know what we were going to find, but our experience told us that meth use was as high as we had ever seen it in a variety of EDs. The sample we obtained gave us some very interesting additional information.
Forty-nine percent of adults had taken alcohol in the last 7 days, and 9.1% in the 6 hours before presenting to ED. These alcohol-using and alcohol-affected patients were not difficult for the ED to handle, and in fact, most of them (88%, 234/265) presented to ED for reasons unrelated to their alcohol use.
Just 4.8% of adults had taken methamphetamine in the last 7 days (the 'meth users'), and 1.7% in the 6 hours before presenting to ED (the 'meth-affected').
Meth users were younger and they were more likely to be men so among the 18-24 year old men, a whopping 20% (7/35) were meth users (for reference, in the large National Drug Strategy Household Survey, only 2% of Australians reported using meth in the last year).
For meth users, often (73%, 18/26) their meth use was the main reason they presented to ED.
We found that meth users made up almost HALF of the psychiatric presentations (9 of 20) despite being only 5% of the ED presentations.
If meth users are only 10% as common as alcohol users, why does it feel like their care is such a problem? Well, despite small numbers, many meth users and meth-affected patients come to us agitated and violent, and use up a lot of ED resources. Often their presence triggers security attendance, and many staff members get involved to provide first physical and then chemical restraint.
Quantifying that resource use is one of several new priorities for us as we follow the information from this pilot and set up a larger and more robust study in our ED this coming summer.
ED: The MAP project was approved by the WA Country Health Service Research Ethics Committee and supported by the Lishman Health Fund.