Walk right in
A new walk-in mental health centre has opened its doors in the eastern suburbs.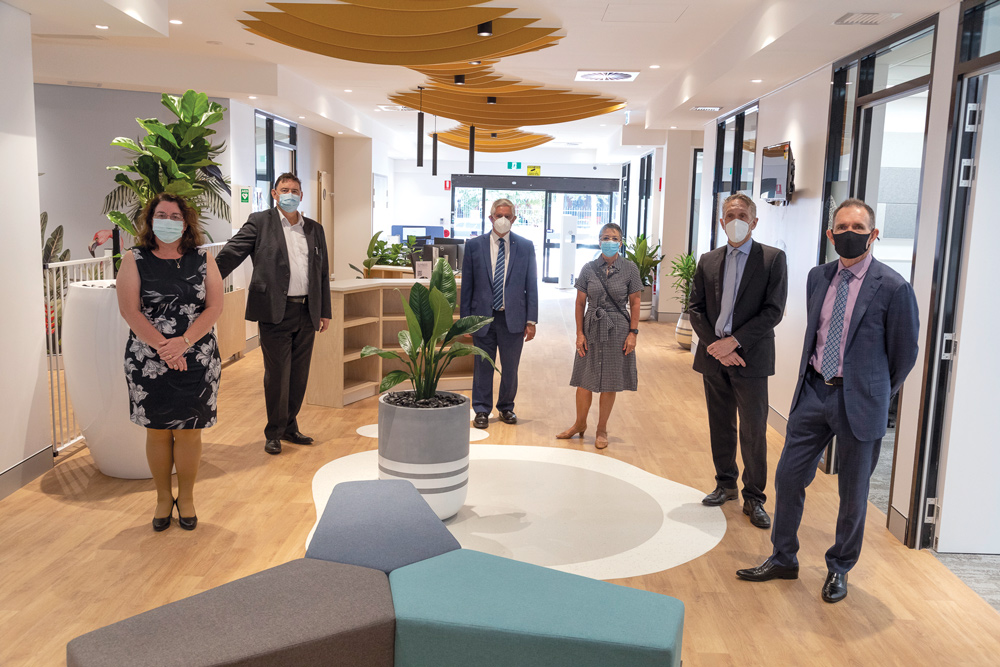 The Midland Head to Health adult mental health centre is for people seeking help for mild-to-moderate mental health concerns, including stress and anxiety.
It provides a new approach in the mental health system and removes some of the traditional barriers for people seeking support by offering a free, community-based walk-in service available from 10am to 8pm every day of the year.
Midland Head to Health is part of a Federal Government initiative to trial a number of adult mental health centres to improve access to these services for people whose condition may be too complex for many existing primary care services but does not meet the criteria for acute services.
No referral or appointment is required, and it will provide a safe environment for LGBTIQ+ people, Aboriginal and Torres Strait Islander people and those from diverse cultural backgrounds.
---
Project hits milestone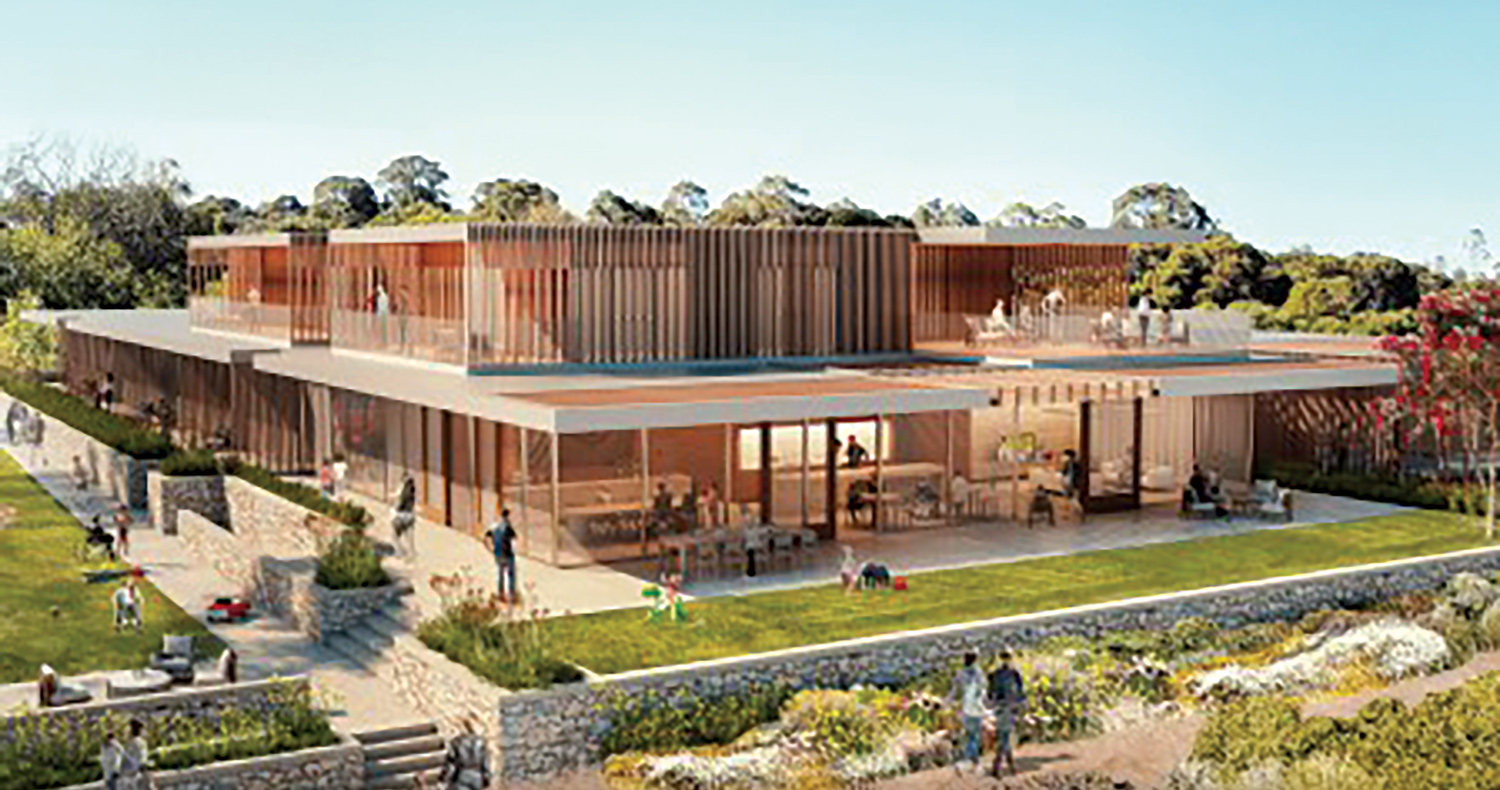 WA's first children's hospice has moved a step closer, with Cancer Council WA chipping in $6 million towards the project which is being coordinated through the Perth Children's Hospital Foundation.
The funding is thanks to a generous bequest from Joan Street and her brother John Street, who included a gift in his will for the specific purpose of investing in palliative care hospice facilities.
The hospice will provide palliative out-of-home respite care and support for children aged up to 18 years and their families.
The estimated construction cost is $25.5 million and this latest donation takes the total funding secured by the foundation to more than $23 million.
A $4 million Lotterywest grant has previously been secured to help with the construction and the State Government has committed $3.2 million for planning and an increase to the current service capacity of the WA Paediatric Palliative Care Service. It is also providing Crown land in Swanbourne for the project.
The PCH Foundation will provide funding for the construction, fit-out and ongoing non-operational costs of the hospice, while the Child and Adolescent Health Service will be responsible for governance, management and operational clinical and support services funding.
---
Safe and found
WA Police and Medic Alert Australia have created a new Australian-first missing person initiative, Safe & Found, which is now being rolled out in WA to keep vulnerable people like the elderly safe and reduce pressure on families, carers and front-line workers.
Safe & Found uses unique member personal information and behavioural characteristics to support police in locating people quickly and reuniting them with families in the event they go missing. Demand is expected to increase with growing dementia rates. 
The program has already helped in several successful searches in WA and there is now a focus on promoting it to health professionals so they can advise their patients about the resource. Details are at www.safeandfound.org.au
---
Ringing ears
As many as half a million Australians suffer from constant tinnitus, with farmers, automotive workers, transport drivers, construction workers and other trades people at the greatest risk, Curtin-led research has found. The study, published in the Medical Journal of Australia, examined the prevalence of tinnitus among 5000 adult workers across the country. 
Lead author and audiologist Kate Lewkowski from Curtin's School of Population Health said the survey results indicated one-quarter of the Australian workforce suffered from tinnitus, including half a million who live with it constantly.
Working men aged 55 to 64 years were most likely to suffer from the condition. At-risk transport workers included mobile plant operators, as well as taxi, delivery, truck, tanker, bus, rail and forklift drivers.
---
Melanoma scare for cancer chief
When Cancer Council WA CEO Ashley Reid grew up in Perth in the 1970s, a slick of zinc cream across his nose was the extent of his skin cancer protection.
Ironically just as a new national skin campaign was being launched by the council last summer, Mr Reid was diagnosed with an early-stage melanoma after he noticed a suspicious mole on his right calf. 
Mr Reid said hearing the words 'you have cancer' came as an enormous shock. 
"As CEO of Cancer Council WA, I talk about cancer and statistics every day," he said. 
"I talk about WA and Queensland having the highest rates of skin cancer in the world and how skin cancer (melanoma, basal cell carcinoma and squamous cell carcinoma combined) is the most common cancer type, and the most costly to treat."
Just before Christmas he underwent urgent surgery which involved an incision in his right calf down to the muscle, requiring 14 stitches.
He then faced an anxious wait until he was reassured that doctors had all the margins and the cancer had not spread.
"Back in the 1930s and '40s, a cancer diagnosis was often fatal," Mr Reid said. "But we've seen huge gains in survival rates especially for melanoma as a result of increased symptom awareness, early detection and improvements in treatment all through huge investments in research."
---
Access to care in focus
Cancer researcher and director of the Harry Perkins Institute, Professor Peter Leedman, has supported a call for a national network of comprehensive cancer centres, where research, cancer trials and holistic patient care are combined to drive better patient outcomes.
A national network of specialised cancer centres is being considered in the development of the Federal Government's Australian Cancer Plan and was recently discussed at a meeting of the leaders of cancer centres across Australia.
Professor Leedman said a comprehensive cancer centre in WA would help overcome the disparity that exists between patient outcomes in different regions and between different types of cancers.
"Evidence shows that comprehensive cancer centres such as Victoria's Peter MacCallum Cancer Centre can overcome disparity and deliver better outcomes for patients as well as provide them with a much better cancer journey. 
"While Australia has some of the best survival rates in the world, with five-year survival for all cancers at 69%, patients in regional and rural Australia had a 7% higher cancer mortality compared with those in metropolitan centres. 
"We need a plan that addresses some of the disparities in cancer outcomes caused by our geography."
---
Research sheds light on hearing loss

 
When baby Charlotte's cochlear implants were turned on for the first time, her mum said her face lit up with wonder. 
Charlotte has been part of a Perth Children's Hospital hearing loss study into cytomegalovirus, a virus linked to childhood hearing loss.
Lacy Swan believes her decision to allow her newborn baby to have a simple saliva swab for research into the virus was crucial in giving them an early diagnosis of profound hearing loss and access to support.
Charlotte started off with tiny hearing aids at eight weeks old and had cochlear implants fitted when she was nine months old.
After Charlotte's saliva swab, a follow-up urine test determined that she was positive for CMV, the most common infectious cause of hearing loss in children. For a small number of babies born with CMV infection, life-long hearing loss is known to occur.
The WA-first, two-year hearing loss study is now at the halfway point. Researchers want to find out how common CMV is in infants with hearing loss in WA, to track the hearing loss and see whether early diagnosis improves care and ultimately hearing, speech and language development.
Parents of babies born in WA who are aged less than 21 days and don't pass their newborn hearing screen can enrol. CMV testing must be carried out within the first 21 days of birth to determine if the virus was acquired in utero or after birth.
---
Correction
Correction: Medical Forum inadvertently published an out-of-date advertisement on behalf of ChestRad in our March issue, which showed a Calcium Score price of $75. The correct price is $95.