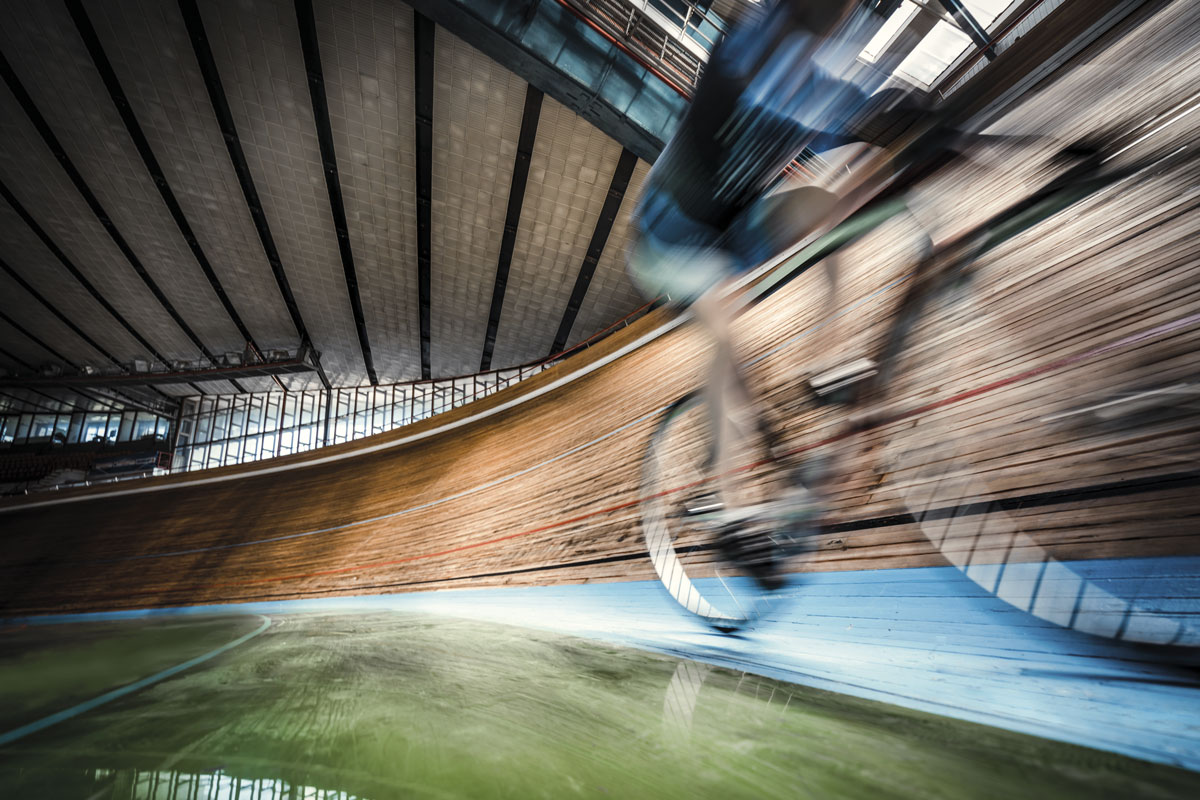 A medical degree, a world record in cycling and a overladen trophy cabinet but Dr Bride O'Donnell has a bigger prize in her sights.
"I always wanted to be a doctor. I can't remember a time when I didn't want to be one."
Bridie O'Donnell was only six when her grandmother found herself in hospital and the youngster, witnessing the care she received there, knew that one day she wanted to be part of it.
"I said to my Mum, 'I think I want to be a nurse and work in a hospital', I then said to her, 'who's in charge of the nurses', and when she said the doctors, I said 'well I need to be a doctor'."
This tenacious ambition wasn't just youthful thinking. Bridie's life has been filled with achievements, yes, she became a doctor, and added her dual ambition to be an elite cyclist to the list.
Bridie set a new world hour record (distance covered in 60 minutes) in 2016 and has national and regional titles to her name. Yet success at competitive sports was not necessarily a foregone conclusion.
"I was a completely hopeless athlete at school. I tried very hard and was very keen to be involved in team sports but I was just not very good at them," she told Medical Forum.
The foundations of Bridie's sporting career were laid while she was studying medicine at the University of Queensland.
"Olympic triathlon was the first sport I competed in and balanced studying and competing until my fifth year and decided to take a year out of med school and race in the ITU (International Triathlon Union) professional circuit. At the time Australian woman were the best in the world in this event – the competition was extraordinary in the 1990s."
"I was a decent swimmer and cyclist, but nowhere near a fast-enough runner to really be competitive in a drafting triathlon."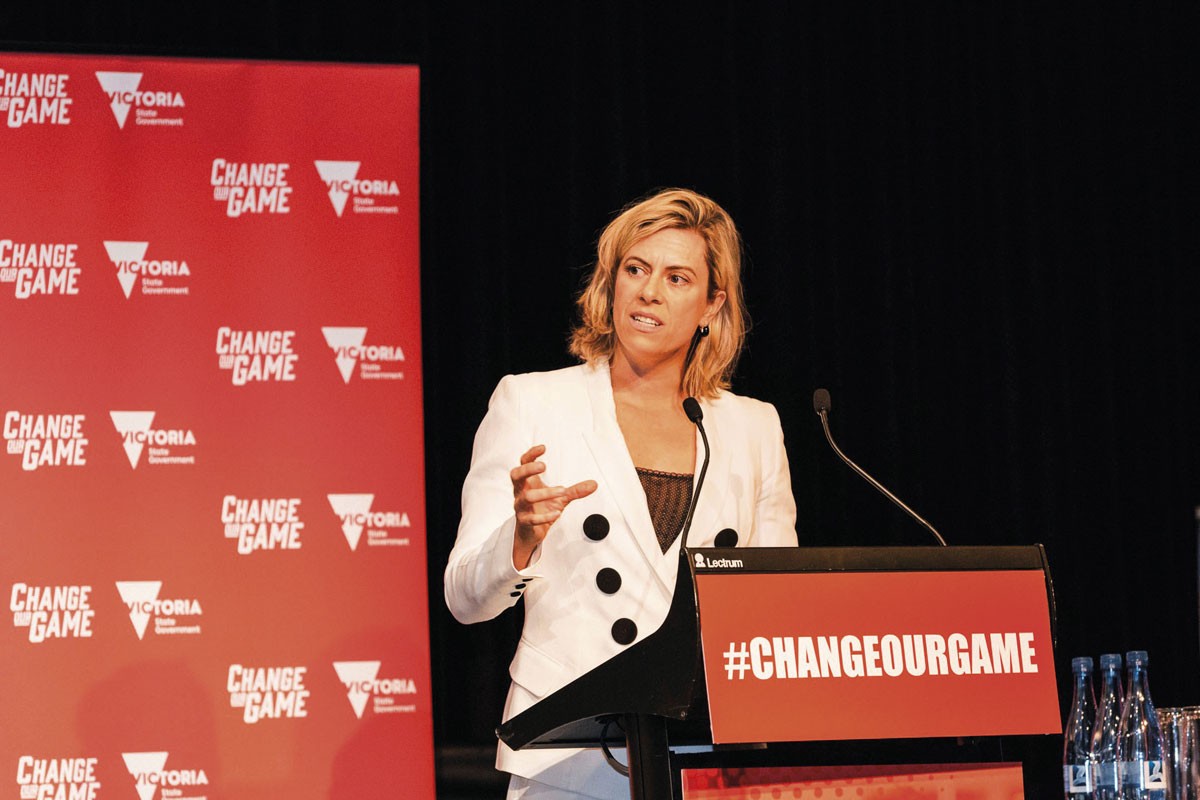 Dangers of road cycling
During this year of competition, Bridie was hit by a car while riding and fractured her sacrum, forcing her to train in the pool and derailing her plan to become an elite triathlete.
Asked if it was a difficult choice to take a break from medical school, Bridie responded "I didn't think it was, I felt like it was a great opportunity. I absolutely needed to try to be a great athlete."
After a year of professional triathlon, Bridie finished her studies, graduating as valedictorian and completed her internship and residency at Brisbane's Mater Adult Hospital. She was recognised as the most outstanding intern for her first year, but she continued to compete, this time in the Ironman triathlon, which she admitted that she hated.
Yet her determination to be a professional athlete was unwavering. She turned her attention to rowing.
"I walked into a rowing shed in Brisbane, and I thought 'oh, come on, how hard could this be' but I had never rowed and I was certainly a long way behind the skill level. I also didn't really have the right physiology. Rowing is a strength endurance sport where events take between six and seven minutes. I had nowhere near enough of that explosive, strong endurance-based activity."
"I was more diesel engine and I wasn't impressive enough for coaches to invest time and energy in me." With that said, Bridie is a seven-time national rowing champion.
When asked about how being a professional athlete can complement a professional career, such as medicine, she replied:
"You realise when you become an athlete, that it's not just about winning because winning doesn't happen very often in the world of individual sports, so you have to focus on all the little things you do every day such as training sessions that lead to greatness in an athletic performance."
"In the same way, I'm sure if you're in surgical training program, every day, every procedure you're trying to be better, I suppose for me as an intern and as a resident, I was trying to be better at my job every day and learn to be part of the team."
As Bridie's medical career progressed, she shifted from rowing to cycling. At the time she decided to specialise in sports medicine, she was set to become the best time-trial cyclist in the country.
Pro team cycling calls
"I had to choose between starting the first year of the training program or going to Italy with the national team to try and qualify for the Beijing Olympics, so like any good athlete I chose the latter," she said.
"It's such a privilege to become a doctor and to serve the community, that was never going to change [in me]. I just needed to do something else in the meantime."
Moving to Italy to race on a professional cycling team may sound like the dream but there were plenty of challenges, age not being the least of them.
"There was a discriminatory average age of 26 that applied to women but not men in professional cycling. At the time I was 35/36 so I was dragging the average up, so the really good teams didn't want me as they would have to hire two 18-year-olds to even it out."
"Even though I was the #1 cyclist in Australia in 2009 and the #9 cyclist in the world, my age was working against me. I was so focused on doing my best, yet I was in an environment that didn't cultivate that. I was isolated and I had no money and there was the added burden of being embarrassed that I had put myself in this situation."
After two years of racing in Italy, Bridie moved to the US in 2011 to join another team but decided to move back to Australia to continue her medical career with a new perspective on the world of professional sports.
"The more I understood what it was like to be a professional athlete, I concluded it is an exploited labour force. You are putting your body on the line and your life on hold with no certainty of income, of performance, or outcomes and you keep doing it every year."
Adding insult to injury was the lack of recognition of women's professional cycling.
All pain, no glory
"I would come back home to Melbourne every summer and people would ask me what I did. When I told them I was a pro bike rider, they say 'I've never heard of you, is there a Tour de France for Women?' And you think, wow, it's like going to war every year and no one knowing you were in a war zone."
On her return to Australia, Bridie continued to race but she also began teaching doctor communication at Deakin University and working at Epworth Health in an executive program.
In her last medical role, Bridie was recruited to work in a busy breast cancer surgeon's clinic.
"I had been doing a lot of work around motivational interviewing and behaviour change and the surgeon knew I was an athlete and she thought it would be terrific for me to review a lot of her low risk patients. It was a great job."
"My mum has had breast cancer twice and was the chair of Breast Cancer Australia, so I have a lot of personal experience with the disease. In Australia we don't have a high breast cancer mortality rate but the disease has a huge impact on the workforce, families, body image, finances, sexuality – these are some of the things women seem to experience and it goes undocumented."
While she found the work stimulating, the cycle track was also calling her name.
"I hadn't achieved what I wanted. I had not won a world championship and I didn't feel like I was done. So, I changed to track cycling which I have had no particular experience in."
Fastest by the clock
The challenge she set herself was one of the most difficult in cycling, the hour record, a 60-minute, all-out effort in a velodrome with the object of riding the longest distance possible, in the allotted time. In 2016, Bridie covered 46.882km in the hour – a record.
Now her sights are set on competing at the Tokyo Olympics.
In the meantime she's accepted the position of Director of the Office for Women in Sport and Recreation in Victoria. Her focus is to address gender inequality and encourage diversity in sport both at the professional and amateur levels.
With a plethora of sporting achievements, a medical career and now a senior role in public service, the question of what next pops up.
"I wouldn't mind running the Boston marathon next year but right now my focus is my job. My aspirations by 2030 is to eliminate the need for an Office for Women in Sport and Recreation."
When it comes to medicine, Bridie says she probably won't return to medicine.
"I feel I'm helping more people than when I was a doctor."