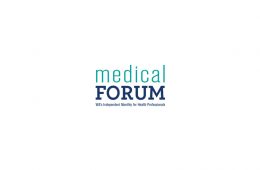 WA biotech emerging?
WA biotech company Resonance Health (ASX: RHT) has finally moved into the black with its image analysis technology, primarily in the form of FerriScan® quantitative MRI image analysis, developed to assess the degree of liver iron overload in haemochromatosis. Since 2005-06 (when the company underwent a share consolidation and major belt tightening), revenues from FerriScan have increased from $0.3m to $2.3m and during 2008-09 the company reported its first profit of $617k. The company is looking to apply its technology to the diagnosis of liver fibrosis (as an alternative to liver biopsy) in a broader range of liver diseases and to a much wider market, all by 2012. The inability of the test to make it onto the MBS Schedule has been a major revenue block but regulatory approval by the FDA and other European agencies has seen these markets begin to open. Lisa Dunne, Managing Director since 2003, has been a driving force along with Perth Radiological Clinic's Dr Martin Blake, UWA scientist Prof Timothy St Pierre, board chairman and biotech investor Dr Stewart Washer and major shareholder Mr Simon Panton.
Vulva awareness
Health professionals are increasingly asked to dovetail in with 'illness/health days' or 'health awareness weeks', dreamt up by clever marketing people who flog red noses, moustaches, pink ribbons, etc to create awareness and raise....
...
Read More...