This content is part of a paid partnership with SilverChain.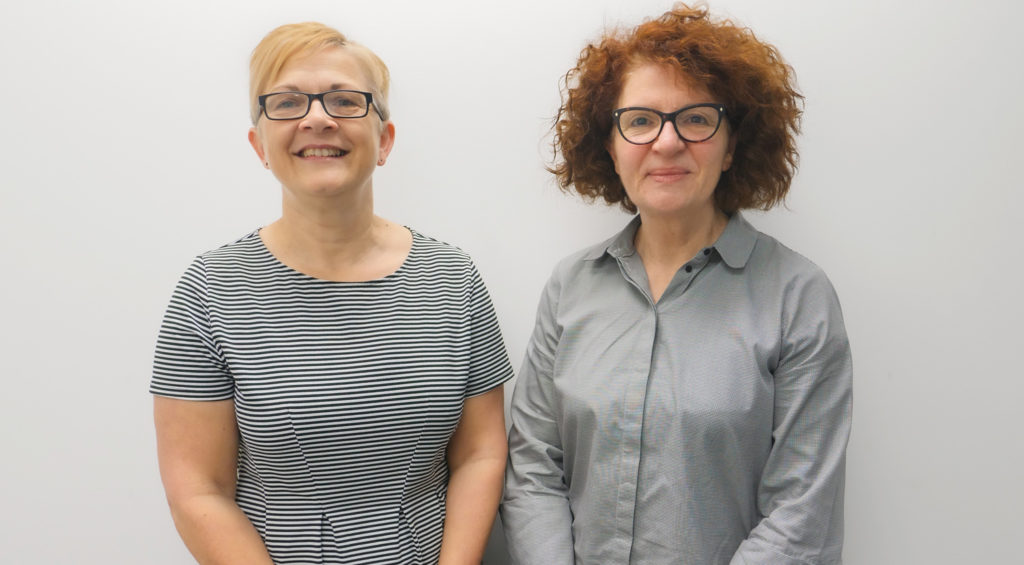 Leading in-home health and aged care provider Silver Chain has launched a unique palliative care service to make the end stage of life for West Australians with dementia or a memory impairment easier.
The Silver Chain Palliative Dementia Service is run by Nurse Practitioners Giuliana Duffy and Claire Doyle, who provide palliative care for dementia clients and those with other chronic end-of-life conditions.
"This was set up to link in and support dementia and memory impairment clients at home," Ms Doyle said. "We look at a variety of issues that may arise such as symptom management, communication styles, the clients' environment and carers."
Working closely with general practitioners (GPs) and geriatricians, Ms Duffy and Ms Doyle bring a holistic approach to their clients. The pair has expertise and advanced qualifications in both palliative care and dementia. They are also able to review current medication and prescribe new medication if necessary as well as arrange any blood tests that may be required for clients in their homes.
"Hospital avoidance is the main aim of the service, but if clients are admitted, we want to ensure family members understand decisions regarding advance care planning," Ms Duffy said. "Having a clear care plan in place takes away some of the natural stressors, so both the client and the family can focus on what is most important to them."
Silver Chain client Sue is one of 460,000 Australians living with dementia. Her husband Doug is one of almost 1.6 million Australians involved in their care.
"Sue was diagnosed with early onset dementia about two years ago at the age of 60," Doug said. "I noticed she was starting to forget little things. I saw multiple doctors who all dismissed what I was saying, then one finally gave her the dementia diagnosis."
The couple has been supported by Silver Chain since Sue received a diagnosis of duodenum cancer earlier this year.
"Sue underwent a 10-hour operation to remove the cancer and spent five weeks in hospital. We were referred to Jiulie (Ms Duffy) by Sue's GP. She checks in regularly and also filled in a form before Sue's operation so the hospital knew what she liked and disliked."
Doug said while he was dedicated to his wife's care, being her primary carer could be challenging at times.
"We are together 24 hours a day, seven days a week," he said. "It can get overwhelming. But thanks to Jiulie's help navigating the National Disability Insurance Scheme (NDIS), Sue can meet with similar people once a week and I can have a break. Silver Chain's support has been fabulous."
The service is available to clients who have moderately severe dementia – assessed by a functional assessment scale – as well as agree to the service themselves and be living at home.
Questions? Contact the editor.
Disclaimer: Please note, this website is not a substitute for independent professional advice. Nothing contained in this website is intended to be used as medical advice and it is not intended to be used to diagnose, treat, cure or prevent any disease, nor should it be used for therapeutic purposes or as a substitute for your own health professional's advice. Opinions expressed at this website do not necessarily reflect those of Medical Forum magazine. Medical Forum makes no warranties about any of the content of this website, nor any representations or undertakings about any content of any other website referred to, or accessible, through this website