The Sandalford Swan Valley vineyard is one of WA's oldest, having been established in 1840 by John Septimus Roe, the first surveyor-general of the colony.

 
---
The planting of these vines, brought from South Africa, was the dawn of the Swan Valley wine industry. Over the years the property has had a varied history until it was purchased by Perth businessman Peter Prendiville some 20 years ago.
A significant injection of capital has seen a revamping of the Swan Valley property with improved viticulture and upgrading of the winery, tasting area and restaurant.
Much of the premium fruit now comes from a large property in Wilyabrup, purchased in 1970, which has also enjoyed continuing modernisation and improvement. The combined vineyards now total over 100ha. The recent appointment of Ross Pamment, previously chief winemaker at Houghtons, will assure the continued high quality we have enjoyed in Sandalford wines.
The Wines
Sandalford 1840 Swan Valley Chenin Blanc 2020 (RRP, $30)
A variety I have always admired from the Swan Valley, together with Verdelho and Grenache. It was a 'near perfect' 2020 vintage. If you are expecting the light tropical fruit style often seen in Chenin,  you won't find it in this wine. A much more complex style, with a portion of the blend fermented in French oak, making it a more robust and food-friendly wine. Aromas of quince and lanolin emerge after a little breathing – needed before drinking to dissipate the slightly reductive 'sulphitic burnt matchstick' edge which results from modern reductive winemaking. Shows the firm acidity of the Chenin Blanc variety which gives these wines from 'the valley' their amazing ability to age. Will develop honeysuckle and toasty characters over 6-8 years.
Sandalford Margaret River Estate Reserve 2018 Shiraz (RRP, $35)
A great wine from that great 2018 vintage. The youthful garnet colour suggests a wine with a long future. Nose is exuberant, with blackberry, cinnamon spice and oaky characters coming through. Palate has great concentration. Flavours of blackcurrant, mulberry, black pepper. Fine-grained grippy tannins, integrating oak, fine linear acidity. Shows great balance and 'line' with lingering flavours. A 12-15 year wine.
Sandalford Margaret River Estate Reserve 2019 Chardonnay (RRP, $35) 
Attractive bright mid-gold colour. On the nose, nectarine, melon and cashew. Evident oak will further integrate. The palate shows great textural mouth-feel. The cooler 2019 vintage has resulted in more restrained fruit, higher acid, and a lower than usual alcohol level (12.5%) for Chardonnay. White peach and nectarine flavours, with a touch of spice. A Chardonnay very much in that great Margaret River mould. Drinking well but the acidity will carry it for a few more years yet.
Sandalford 1840 Swan Valley Grenache 2021 (RRP, $30)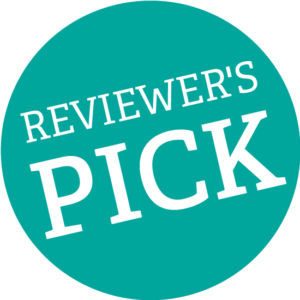 This wine excites me and is my favoured wine of this tasting. It is so varietally expressive from the typical beetroot red colour, the fresh fragrant confectioned aromas of musk and pear drops and scented red fruit, to the fruit-driven palate of raspberry and redcurrants. The high alcohol (typical of Grenache at 14.5%) gives warmth in the mouth. A wine optimal now, but can be enjoyed over a couple of years. Worth giving a short time in the fridge for summer drinking.
Win…
For your chance to win a dozen bottles of Sandalford wine,
visit our competitions page to enter.