It is more than two years since I last reviewed the wines of this well-recognised Barossa Valley producer and it is indeed a pleasure to revisit them. Their story began in 1952 at Rowland Flats where forebearer Ben Schild purchased land and established a mixed farm which included vines for viticulture. Now three generations of the family have amassed 163ha of vines across the cooler southern end of the Barossa, focused around the town of Lyndock.
In 1998 they progressed from selling fruit to producing their own wines and haven't looked back since. It is fortunate they own plantings of wonderful 150-year-old Shiraz and Grenache vines which survived the alarming government-sponsored 1980s Vine Pull Scheme, initiated when grape prices plummeted due to oversupply. These dry-grown, deep rooted,, old-bush pruned vines give very low wields of inky dark purple essence resulting in the most wonderfully concentrated wines. The jewels in the crown are the 150-year-old famous Shiraz vines on the Moorooroo block. The wines tasted are highly recommended  and the reds will all reward cellaring.
The Wines
Schild Estate Alma Schild Reserve  Single Vineyard  2016 Barossa Valley Chardonnay (RRP $26)
The limpid mid-gold colour is striking. Aromas take me back to the more traditional style of 'Aussie Chards' – big, ripe, and oaky. Melon and fig aromas lead into a generously fruited palate with flavours of ripe stone fruits, mango and melon, all coated in oaky/nutty characters. Plenty of winemaking influence here with partial barrel ferment and lees stirring giving a buttery texture, and 6-9 months French oak maturation giving structure. The cool vintage has resulted in enough acidity to give a clean finish. A drink now wine currently showing optimum maturity.
Schild Estate Ben Schild Reserve Single Vineyard  2015 Barossa Valley Shiraz (RRP $36)
This is Barossa through-and-through. A big wine, deep black in colour, rich, ripe and generous on the nose. Oozes oak. Tobacco and dark chocolate aromas, blackberry, black olive and liquorice flavours. Firm drying tannins. Integrating oak. Now four years old, it will mature nicely for a further 10-12 years.
Schild Estate Pramie 2015 Liebich Vineyard 2015 Barossa Valley Shiraz (RRP $50)
From the famous Liebich site purchased in 1952 by Ben and Alma Schild. Selected as a flagship wine due to the vine age and unique characters of this site. Similar to the 2015, but a step up in quality by way of fruit selection and intricate handling in the winery. Aged in oak up to 24 months. Nose is integrating, mellow and complex. Black fruits, allspice, a touch of white pepper. Palate shows blackcurrant, soy and wild mushrooms. A huge wine with a long finish. As wonderful as this wine is, it's still a baby and I am going to leave it another five years. Will drink well for another 20 years .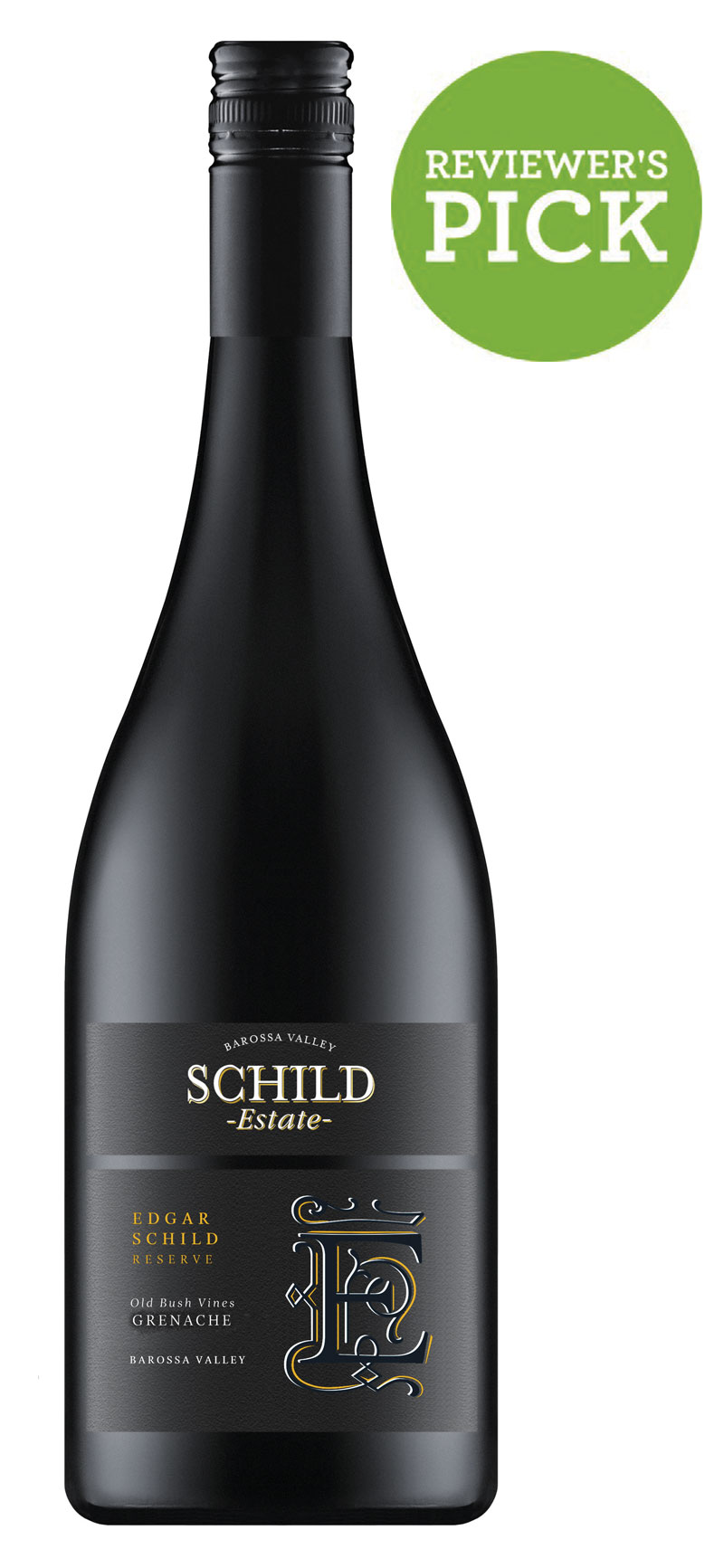 Reviewer's Pick
Schild Estate Edgar Schild Reserve  Old Bush Vines  2017 Barossa Valley Grenache (RRP $36)
My wine of the tasting. A survivor of the Vine Pull Scheme and it is just as great Grenache should be. Shows beautiful ruby/beetroot colour – typical of this variety. Aromas are confectioned and pastille, yet at the same time savoury and earthy. The palate is complex and concentrated, with gamey characters, black plum and redcurrants. Supple velvety tannins lead to a juicy finish. A complete wine with personality. Drinking well now but has a few more years in it yet.
For more information, visit: https://www.schildestate.com.au/