This content is part of a paid partnership with Australian Clinical Labs.

Technology is revolutionising health care delivery. But in the rush to deliver services better and faster, some patients, especially elderly patients, can get left behind.
---
Many health care solutions rely on the use of QR codes, apps and automated services. COVID-19 has exacerbated this potential for tech overload for aged clients with doctors seeing less patients face to face in favour of telehealth consultations, patients avoiding routine doctors' visits for management of chronic conditions and vaccinations keeping surgeries busy.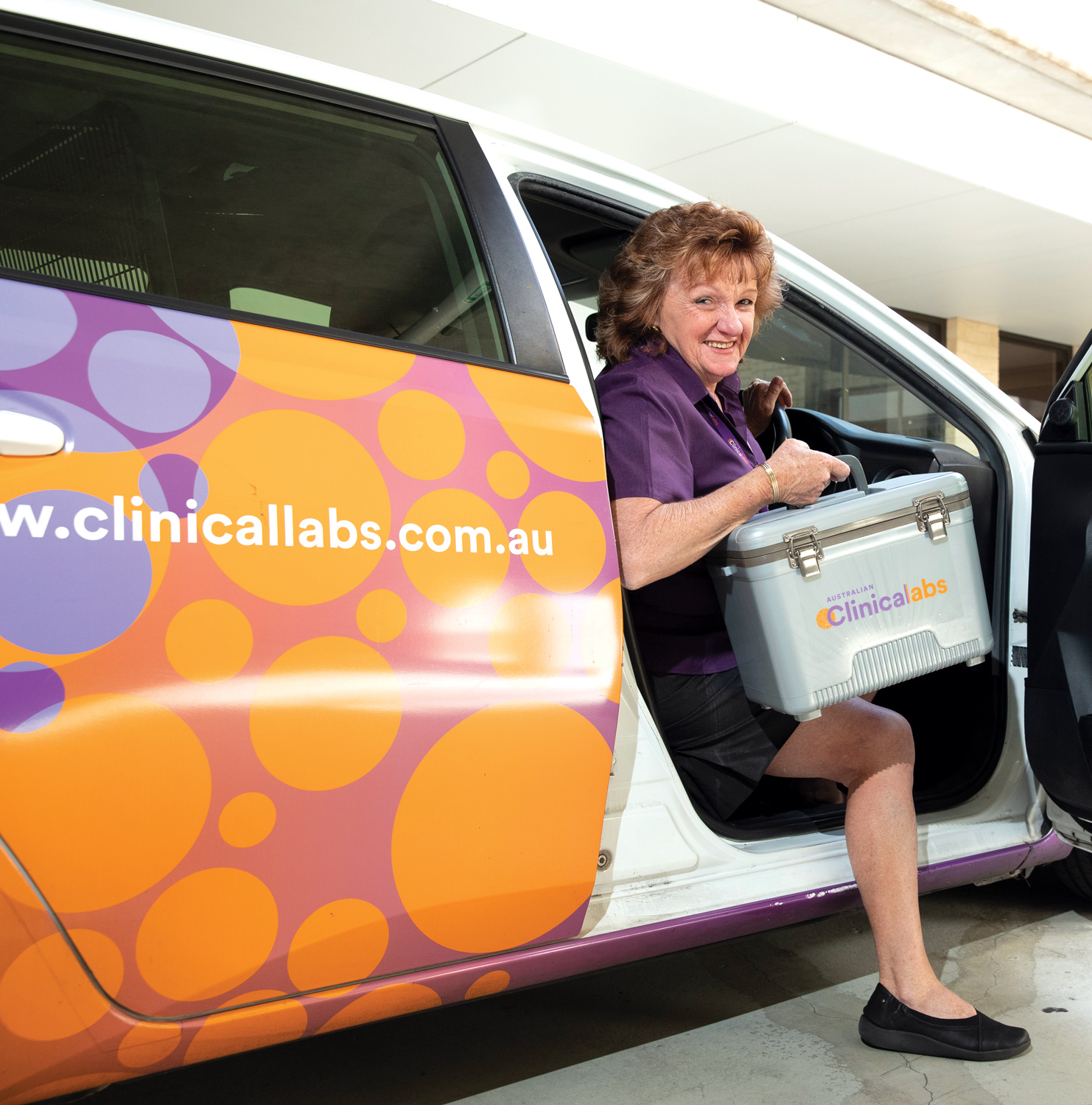 As health care technology evolves, ever more challenges will face our elderly citizens.
We, as health care providers, have a responsibility to manage service changes to ensure that older generations can access the care they need to continue to live as well as they can.
It is the motivation behind Clinical Labs' innovative range of services that are easily accessible to the elderly cohort.
Telehealth
Clinical Labs offers one of the most personalised telehealth pathology services in Western Australia. At the conclusion of a telehealth consultation, the referring doctor will send the request form to our Telehealth team. Our team contacts the patient, directs them to their most convenient collection centre, and ensures the form is available on their arrival. This personal contact provides reassurance and comfort to patients and ensures relevant information, such as fasting requirements, are not missed.
Home Visits
Accessing regular health services, including pathology, is essential to maintaining a healthy lifestyle. Clinical Labs offers a home visit service for patients who, for medical reasons, are unable to travel to a pathology collection centre. Doctors can request this service for their patients by emailing a copy of the request form to osblab.homevisits@clinicallabs.com.au. 
Our team will contact the patient and book a time for a phlebotomist to visit them at home.
Nursing Homes
Once patients transition into aged care, it is important to maintain continuity of health care. Clinical Labs works closely with our nursing home partners to provide a regular pathology collection service. Familiar faces visiting on regular days provides a sense of comfort for residents and reduces confusion and resistance to testing.
Our collaborative partnership with nursing homes provides effective patient management and ensures clinical needs are met in a timely manner with minimal disruption to staff and residents alike.
Warfarin Dosing Program
Australian Clinical Labs offers a laboratory-managed dosing service for patients who are on warfarin*. Ensuring warfarin doses are accurate is critical to effective management, yet it can be time consuming for doctors. 
With more than 45% of these patients aged over 80, how we deliver dosing information is critical. Clinical Labs transmit results to patients or nominated carers via SMS to a mobile device. This written record reduces the chance of forgetting the dose, or misunderstanding doctors' instructions.
WA's elderly citizens deserve to enjoy the benefits of technology and we're proud to offer these innovative services to play our part in creating an equitable health system for all.
For more information on any of these services, speak to your Australian Clinical Labs representative or call 1300 367 674.
*Annual fees may apply
Questions? Contact the editor.
Disclaimer: Please note, this website is not a substitute for independent professional advice. Nothing contained in this website is intended to be used as medical advice and it is not intended to be used to diagnose, treat, cure or prevent any disease, nor should it be used for therapeutic purposes or as a substitute for your own health professional's advice. Opinions expressed at this website do not necessarily reflect those of Medical Forum magazine. Medical Forum makes no warranties about any of the content of this website, nor any representations or undertakings about any content of any other website referred to, or accessible, through this website