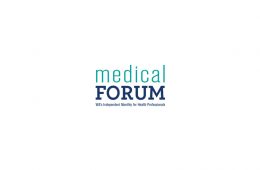 Cloning battle lost
Health Minister Jim McGinty says the defeat of WA's cloning bill, which would have opened up new fields of medical research in this state, is an embarrassing "slap in the face to Western Australia's scientific community." The cloning bill would have brought WA into line with other states by allowing excess embryos created through fertilisation to be used for medical research. However, conservatives from both political parties defeated the bill by 18 votes to 15 in the upper house. With the bill defeated, the short to medium term future of embryo research in WA is bleak, although with an imminent election, the bill could potentially be resurrected within 12 months.
Gray case over... almost
We've lost count of the number of rounds the three-way battle between Dr Bruce Gray, UWA, and Sirtex has lasted, but the resilient Bruce has struck a TKO on the university that originally sponsored his commercially successful research by winning a protracted court case. The fight has centred on Dr Gray's development of microspheres to fight liver cancer, which has been commercialised into multi-million dollar medical technology. The technology was developed while he worked at UWA. The win creates a dangerous precedent in that other researchers could commercialise their university-sponsored discoveries unless they have a contract stating otherwise. UWA has confirmed it will be appealing the decision, so another costly and complicated round of legal manoeuvring is on the cards.
Advance hits trouble
Just a month after offloading Cottman Australia for a tidy $8m, Advance Healthcare Group (AHG) has asked its major creditor, Fulcrum Equity, to place AHG and its subsidiaries into administration ...
...
Read More...