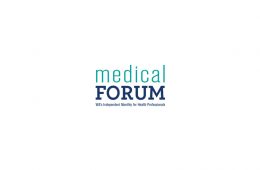 Illicit drugs decline
Two recently released national studies of drug users showed a significant decline in the use of crystal methamphetamine (a.k.a. ice). Prof Steve Allsop, director of the National Drug Research Institute at Curtin Uni, said these reports mirrored WA results from a year ago. The Australian Institute of Health and Welfare survey of August 2008 showed a 38% decline in cannabis use in WA since 2001. Prof Allsop said broader community investigations were showing this decline in drug use, not just a stabilisation. And those worried about permanent damage to adolescent brains from alcohol abuse will be pleased to learn the 2008 Australian School Students Alcohol and Drug survey showed 15.9% of high school students had never tried alcohol (up from 12.3%) and frequency of alcohol consumption had also decreased in the past year (63.9%). Mental Health Minister Graham Jacobs was impressed that more students were getting the message about the dangers.
Doctors in fear
Research showing almost two-thirds of Australian GPs have been exposed to patient-initiated violence in the past year has prompted the Federal Government to launch a national investigation. Apparently, wait times and denial of access sent patients '.......
...
Read More...