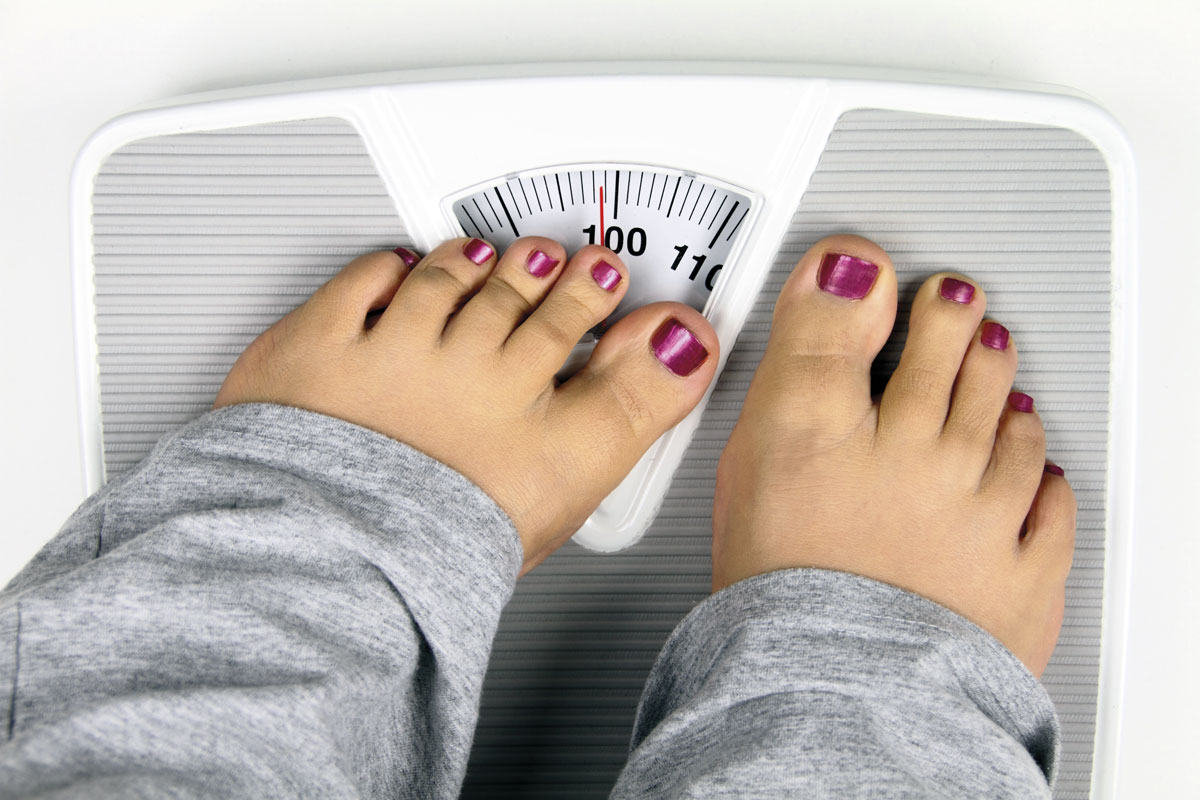 Medical Forum asks a GP, a paediatric dietitian, a public health advocate, and a researcher to share their work and views on tackling the obesity epidemic.
In the 1990s, 21% of Australian children were recorded as overweight or obese. In 2014-15 that percentage had grown to 27%; one in five children aged between two and four were considered overweight or obese.
Figures for the adult population show 63% of adults in 2015 were considered overweight or obese and that's earned Australia the ignominy of being the fifth heaviest nation in the OECD.
But it is the escalating rates of childhood obesity that is concerning health practitioners and policy makers. A nation of unhealthy children can only lead to a future so overburdened with chronic disease, the health ship will sink.
But unlike other public health crises such as tobacco and to a lesser extent alcohol, tackling the problem of obesity seems to be hamstrung by political, social and cultural prevarication, and at times downright fear of causing unintentional harm.
Obesity is complex – just take a look at Prof Tim Olds' essay in The Conversation on the decision by sports goods manufacturer Nike's decision to add a size 32 mannequin into its London store to advertise its active clothing range.
"One side argues that the mannequin normalises obesity and leads obese people to feel that they are healthy when in fact they are not. The other side argues the representations are inclusive, combat fat stigma and encourage fat women to exercise. Both arguments have some merit."
As society normalises obesity, the worry is that parents misjudge their children's weight status which leads to a greater worry. As Prof Olds puts it, "once you're on the obesity train it's hard to get off".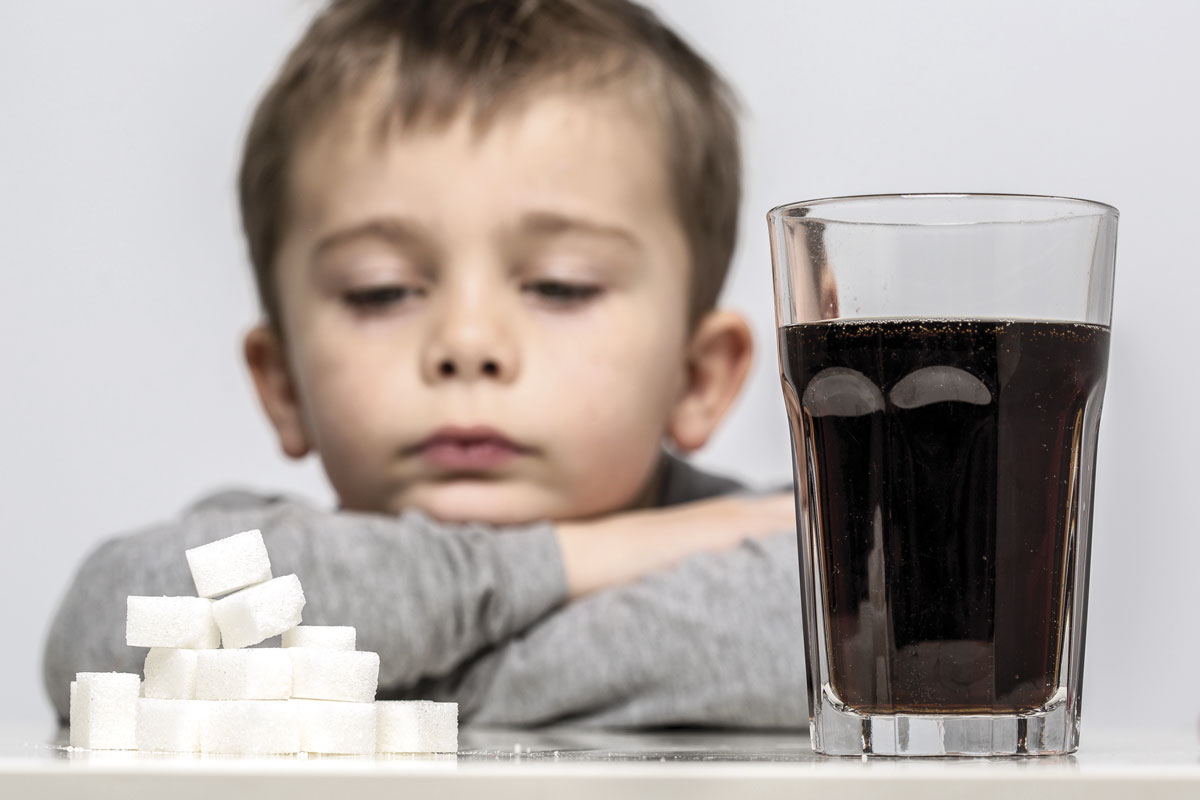 Dr Lucy Gilkes, GP
Lucy is an experienced GP who along with her clinical work, helps UWA medical students learn the art of talking to patients about tricky subjects, and there are few trickier than talking to parents and/or children about obesity.
"Luckily, in general practice, we know our patients and they know us. They have chosen us over other people, so they must like the way we do things. A lot of GPs look for opportunities in a consultation for preventative health."
"It's easier in infancy where in that first year of life a doctor commonly weighs children while mapping developmental milestones and growth against a norm. Everyone is keen for them to grow. It's much harder with an older child if we are looking at obesity. We just don't do that as well, I think largely because we are aware of the stigma for the child and the parents' guilt to have an overweight child, and commonly, they are overweight themselves. So you have to tread warily."
"It's not as simple as putting someone on the scales as you did when they were infants."
Diagnosis is not straightforward, clinicians cannot rely on their visual appraisal only.
A Flinders University study published in 2006 studied GPs' and paediatricians' ability to correctly identify children as overweight or obese by visual cues alone; to describe the current management practices of overweight and obese children and compare these with NHMRC Clinical Practice Guidelines.
The authors concluded that doctors were missing opportunities to screen children for overweight and obesity during their everyday practice.
According to NHMRC guidelines, "Body mass index (BMI) should be calculated. However, for children and adolescents, BMI is not a fixed measure. It varies as body composition changes with normal growth and stage of puberty. It also differs between males and females. Interpretation of BMI values in children and adolescents aged 2-18 years should be based on sex-specific BMI percentile charts."
Unfortunately these charts are not available on some GP desktop software which makes diagnosis more challenging.
While the Perth Children's Hospital runs the Healthy Weight Service for children and adolescents with severe and complicated obesity, Lucy said GPs had limited access for many of their patients to outside help.
"It would be nice to think I could send every overweight child to a dietitian but allied health without a rebate is quite expensive for most families so lot of it does fall to the GP," she said
"A lot of the focus for the GP is around behaviours and how you bring that into the consultation. Like any tricky conversation, doctors need to seek permission to go there. Raising it with a question if they have health concerns around their weight, or ask 'could I talk to you about your child's weight?'. If they don't want to talk on that occasion, it's important to back off and say it can be discussed at another consultation."
"It's important to clarify to the parents what your concerns are with or without the child in the room."
"You can raise strategies with them about increasing activity, walking to school, eating regulated meals, limit snacking and sitting down together to eat rather than while watching TV or at the computer. And reminds parents that food isn't a great reward."
"There's anxiety for parents as well in these circumstances. They need guidance too."
A/Prof Rae-Chi Huang, paediatrician/researcher Telethon Kids Institute
Rae-Chi is part of the Origins Study and lead researcher in its Pregnancy Lifestyle Activity and Nutrition (PLAN) project, which is testing whether a lifestyle intervention in early pregnancy reduces offspring adiposity.
"Early intervention, early prevention, is extremely important. To change the trajectory of a child's entire lifetime of obesity and obesity-related disease, we have been looking at the early life influences that affect a child's risk – healthy lifestyles during pregnancy, pre-pregnancy BMI, excessive gestational weight gain, maternal nutrition during pregnancy, maternal stress, breast feeding."
"We want to determine and understand what those early precursors are and how to alter them to break that intergenerational cycle of obesity – so maternal obesity, excessive gestational weight gain, leading to fetal programming and childhood obesity trajectories."
"There have been robust population studies in multiple cohorts around the world, including here in WA in the Raine Study, that have observed an independent effect of pre-pregnancy BMI, maternal obesity, and excessive gestational weight gain with an increased risk of childhood metabolic disease.
Rae-Chi said epigenetics was the next frontier, to study to see if some of these early life environmental influences can alter epigenetics. Epigenetics might be the molecular mediator, for increasing risks in the child.
"We know that about 30-40% of women enter pregnancy being overweight or obese; excessive gestational weight gain; smoking during pregnancy; the duration of breast feeding; environmental pollutants – there's a whole stack of risk factors for increasing risk of future childhood obesity."
"We've been piloting a study looking at optimising women's lifestyle and gestational weight gain in an attempt to maximise the downstream positive effects. Our research focus is lowering the risk of a child developing obesity."
A website app has been developed to give women feedback on their weight gain and offers some education on nutrition, physical activity, and mental health through pregnancy. It also helps with goal setting.
The target gestational weight gain uses the IoM guidelines based on a woman's pre-pregnancy BMI which forms the basis of a personalised weight tracker.
Participants are responding positively to the intervention.
"All of the women we asked bar one would recommend the app to a friend. They said things like they felt cared for through the pregnancy, it was nice to feel supported, so I think overall people are pretty keen to do the best they can in terms of lifestyle through pregnancy. It's a period of high motivation," Rae-Chi said.
The pilot study involved 57 women but the next phase is to embed the intervention for all 4000 births a year at Joondalup, kicking off in October.
Dr Melissa Stoneham, Director Public Health Advocacy Institute WA (PHAIWA)
Melissa has over 25 years' experience in the fields of public and environmental health and has seen campaigns such as tobacco change public health. Obesity is the next frontier.
At the pointy public health end of the obesity struggle, it's a many-headed beast that faces groups such as PHAIWA.
It's not just encouraging greater consumer food literacy and health knowledge. It's also combating stigma, shame, corporate cynicism and political caution. It all adds up to a complex, highly charged environment in which to make positive contributions.
Melissa admits that unlike tobacco, obesity has the advocacy sector working hard to prioritise their campaigns.
"If the Health Minister asks what PHAIWA's top government asks for alcohol and tobacco, I can tell him. It's not that easy for obesity, so we ran a workshop recently to establish some targets. It's such a complex area. It's not just food but physical activity, the narrative is different in metro to rural; people's relationship with food is individual; then there's planning policy development."
"There is no one single thought but things we want to government to deal with."
"We know that nearly 80% of our population don't eat enough fruit and veg. We'd like to see a focus on that. Now that sounds so easy, but it's far from it. Even I don't eat five serves a day and I know I should."
"Our economy and our lifestyles, make it difficult for us not to reach for a frozen meal. We often don't have time to cook nor do we teach our kids to cook. We don't run down to the corner store each day for fresh supplies. We rush to the supermarket and grab."
"At this brainstorm, we talk about food labelling specifically. The government has its policy on health star ratings, which I think, while imperfect, is quite a good model, but not everyone in the advocacy sector agrees. General food labelling is complicated and requires some literacy and no one has the time to stand in the aisle looking at labels and making decisions."
"We need to have a labelling system that's understood."
"We also want the government to make a significant impact on two hugely important obstacles to healthy eating – the price and access to fast food."
"Price, access and marketing are the three things that influence people to buy. We would like the government to focus on this and we need to create a groundswell of public opinion to push action along."
Unpicking those three things – essentially, public health advocates say the price of fast food is too low, fast food restaurants open in new developments before public amenities and big food companies target vulnerable populations with marketing and sponsorship.
"We try to make the public understand the tactics the fast food industry uses to encourage people to eat the unhealthy foods that encourage obesity. We know that these big fast food companies site their restaurants in socio-economic areas where its price point and accessibility is hard to resist. It is too easy for people to access unhealthy food."
"Advocates have also been looking at sponsorship of sport by fast food and soft drink companies. We know that 60-70% of kids who play sport can recall the sponsors of their favourite team and that normalises fast food and sugary drinks go hand in hand with sport."
"McDonalds doesn't sponsor Little Athletics anymore because Healthway has bought that sponsorship out. But it is a good example that not that long ago kids would run a race with a McDonalds bib and then get a McDonalds voucher for winning. So linking unhealthy fast food with healthy activity was insidious."
"Big Food wants to encourage kids to think that by supporting their sport or school, they are being great corporate citizens because they want kids to be lifelong customers. But its core business is selling junk food and they're doing a great job of it."
Melissa says the advocacy sector will be lobbying for changes to planning policy, which will means working with government across all agencies.
It is about definition, she said. Current planning policy did not define fast food restaurants any differently to the way they would define a five-star restaurant, so under current planning schemes there was no room for planners to judge an application on merit.
But the winds of change are blowing. Local government now has to have a public health plan that aligns with the state public health plan.
"That plan says obesity is a problem and councils are having to address these things," Melissa said.
Dr Kyla Smith, paediatric dietitian
Kyla specialises in fussy eating, childhood weight concerns and paediatric nutrition. She talks about weight with children and their parents every day and has found these useful tips when discussing this sensitive subject.
Measurement
Children don't often 'look' overweight until they're really above a healthy weight, so height and weight checks as a standard part of any assessment are important. However, don't mention a child's weight in front of them or similarly discuss their results.
Remembering that BMI is a population measure and not appropriate as a one-off measure in children, plot height, weight and BMI on growth charts. Ideally you need at least three measures of weight over time to make an accurate assessment of a child's growth.
Some children are naturally bigger than others and that is absolutely normal (we never aim for the child to be on the 50th percentile for anything). Consider if their weight has been tracking along a percentile, regardless of whether it is a high or low percentile. If it crosses percentiles in an upward direction, raise concerns with the parents.
Treatment
Parents may feel upset or ashamed if their child is labelled as 'overweight' and this may stop them seeking further help. Instead of using the terms fat, chubby, overweight or obese (most parents tune out or get angry), I like to say 'he is above his healthiest weight' or 'his weight gain over time exceeds what I'd expect for his body'.
Diets are never the answer for kids and restricting portion sizes doesn't work (in fact it makes kids more obsessive about food). Instead, encourage parents to have set meal and snack times for children and stop any grazing between meals.
Children are not developmentally able to make 'healthy' choices with food, so they cannot be expected to take responsibility for this. Instead, children learn by watching their parents, so encourage parents to eat a wide variety of nutritious foods at the same time as their children – family mealtimes are key in healthy weight achievement.
Take home messages for parents from the GP
Remove soft drink and juice from the diet
Eat meals together whenever possible
Include vegetables in most meals and snacks
Model the eating and activity you want your child to learn
Limit grazing between planned meals and snacks
Sit down to eat without distraction