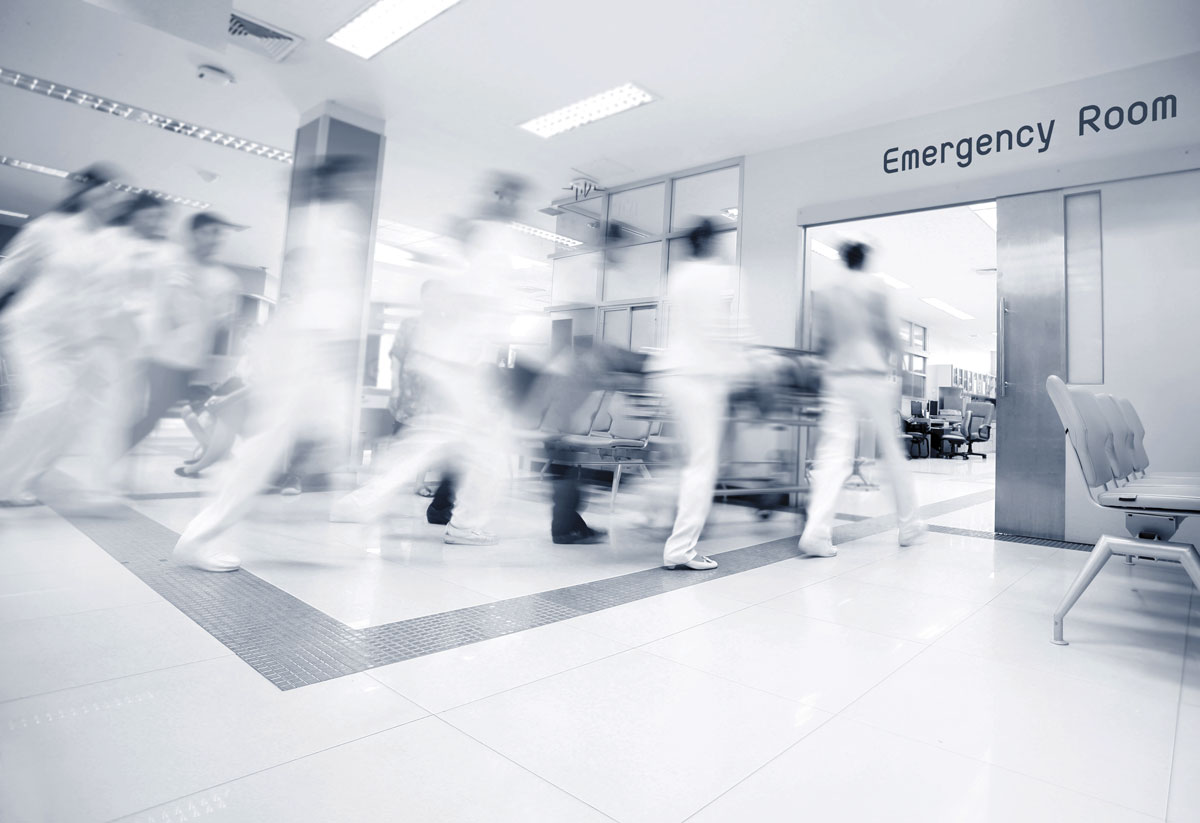 Some of the world's leading trauma clinicians are heading to Perth to share and learn how to handle these extreme occurrences.
Royal Perth Hospital's Trauma Service and Paramedics Australasia (WA) have pulled together some fascinating topics and heavy hitters in the field for the 2019 WA State Trauma Symposium to be held in Perth at the end of November.
Head of RPH's Trauma Service Dr Sudhakar Rao said from a patient's perspective, trauma care can be both a maze and amazing.
"It is important we remember the patient's difficult journey through the trauma care process. RPH is the state's only level one trauma service, so it's vital to keep questioning our service and to look at it from different angles," he told Medical Forum.
"It's easy to become complacent, so we're hoping the symposium will offer us some scientific based evidence to help us improve our service, while highlighting the things we do well. That is important too. We are the second largest trauma service in the country and have been on the frontier of many initiatives."
"We were the first to have clinical psychologists attached to the trauma service for both patients and staff to handle the aftermath of trauma. We are still the only service to have a dedicated trauma ward – very few hospitals have that. But we can always learn from others."
Sudhakar said the trauma service at RPH had grown partly because of its location and partly because of the integration of facilities that made it best able to deal with trauma cases, and not necessarily because WA had more trauma than other states.
Organisation is key
"We don't have more injuries than other states – for instance New South Wales has about eight trauma hospitals, but not all hospitals get the same volume so can't deliver certain things. I think WA is just better organised."
One of the keynote speakers at the symposium will be Dr Chris Wakeman, consultant general surgeon from Christchurch Hospital in New Zealand, who will share some of the clinical experiences of the mass shooting that took place in March this year.
When asked if RPH and WA could handle such an event, Sudhakar said there were two approaches to such preparedness.
"Firstly, is to perform everything we do well on an everyday basis. We get multiple major traumas, sometimes three or four at a time, and we do that every day. So, if there were a catastrophe with multiple casualties, it's a matter of ramping up on the day," he said.
Right support
"But in order to do that, there must be the framework to do it. And we do run multiple casualty exercises across disciplines and services, including St John Ambulance, that can go a whole day."
Sudhakar said as well as government accreditation, the state trauma service also underwent a rigorous verification process every three years by five specialist colleges – Surgeons, Emergency Physicians, Nursing, Intensive Care and Anaesthetists – for an intense two-day assessment.
"RPH is the only hospital in the country that's passed that verification four times in a row. That credentialing is very important," he said.
The symposium will also hear from Canadian trauma specialist, Professor Martin Schreiber, who will be discussing blood use and trauma and the role of stem cells.
Sudhakar said RPH was doing a lot of work in this area exploring how they can help with wound healing and tissue regeneration, with hopes that in the future they could help repair spinal cord damage among other tissue damage.
ED: The conference will be held at the Duxton Hotel, November 29-December 1. https://www.trybooking.com/book/event?eid=469931