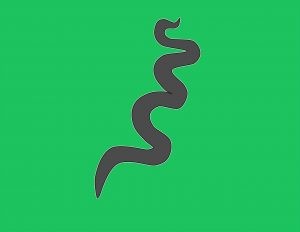 Ed: STIs and syphilis, in particular, are posing serious challenges to public health and doctors need to ask questions, says physician Dr Sally Murray.
World-wide, more than 1 million STIs are acquired every day; West Australians are part of that problem. In the past year, infectious syphilis rates doubled, with nearly 400 cases (that's more than one new diagnosis every day).
Rising rates are the result of a significant syphilis epidemic across northern Australia, and because of PREP (pre-exposure prophylaxis) for HIV.
Gay and bisexual men in Perth have increased their use of PREP with the PREP-IT trial and, more recently, PBS listing. On the plus side this has halved HIV rates but it has resulted in increased rates of condom-free sex, and subsequently syphilis and gonorrhoea diagnoses.
However, syphilis has gone beyond ulcers and rashes; congenital syphilis cases have been diagnosed in both Perth and regional WA. The answer is easy; test and test again. Every pregnant woman should be tested for syphilis and if they are in a high-risk group be re-tested in later pregnancy.
And with high rates of syphilis, 'atypical' presentations are common. Only 50% of people will have a classic painless chancre; multiple painful ulcers need a genital ulcer multiplex swab (GUMP) PCR to exclude syphilis. Young men with sudden onset deafness or visual loss also need testing for syphilis.
It then must be treated with long-acting IM benzathine penicillin. Pharmacies will source it, otherwise call your local public health unit or STI clinic (South Terrace Clinic – 9431 2149, Royal Perth Hospital – 9224 2178) and ask for help.
Men who have sex with men and bisexual men (especially those on PREP) also need regular testing for other STIs including extragenital (throat/rectal) sites. Cases of gonorrhoea increased by 45% in MSM by the end of 2018. Chlamydia and gonorrhoea PCR testing is accurate for both sites and treatment of asymptomatic infection stops STI ping pong.
MSM also need regular renal testing as PREP can damage renal tubules.
When testing for STIs, be aware that treatment guidelines are changing.
Syndromic management of urethritis and cervicitis now recommends doxycycline 100mg bd for one week instead of stat doses of azithromycin (plus ceftriaxone 500mg IM if gonorrhoea is suspected).
This updated management helps tackle rising rates of Mycoplasma genitalium resistance. Routine testing for M.Gen is recommended in all patients with cervicitis or PID and patients with persistent urethritis.
In WA we have M.Gen macrolide-resistance testing which shows whether a patient needs azithromycin or moxifloxacin after their initial week of doxycycline. This is critical as at least 50% of patients will be resistant to azithromycin. Worryingly, up to 15% will also be resistant to moxifloxacin. If symptoms persist patients may need referral to a specialist STI clinic.
The Australia STI Guidelines (http://www.sti.guidelines.org.au) are an excellent 'go-to' for up-to-date information. The WA Silverbook (https://ww2.health.wa.gov.au/Silver-book) is useful for clinicians working in remote and regional WA.
STIs continue to flourish in WA – be curious, ask more, test more and make no assumptions.