Millbrook have had a stellar year with multiple medals and trophies for their wines both within Western Australia and interstate. Winemakers Damian Hutton and Adair Davies have been making some impressive wines from both established as well as some lesser known alternative varieties.
Millbrook has never been afraid to adopt emerging varieties such as Viognier as well as Tempranillo and more recently Fiano. Millbrook has been one of my favourite labels and has delivered some impressive European-styled wines. Why buy imported wines when you can travel an hour from Perth and enjoy such rich pickings?
The Wines
2019 Millbrook Fiano
Fiano is an Italian variety from southern Italy and Sicily where it was once known as Apianum – so named because of the large number of bees attracted to the flowers. The Millbrook 2019 Fiano has aromas of lemon, pears and floral hints. An attractive textural palate with lime and honeysuckle flavours. It's crisp and finishes well. Definitely a wine to drink young while fresh and would be perfect for summer.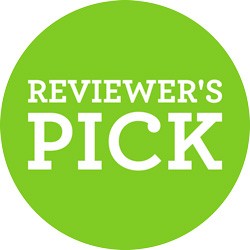 2018 Millbrook Tempranillo
Tempranillo is a favourite of mine and Millbrook have been able to source some impressive fruit from the Geographe region. The 2018 Millbrook Tempranillo is a special wine with all the finesse of Rioja but with Western Australian terroir. An amazing deep purple hue in the glass with smoky oak, plum and berry aromas. The palate is jam-filled with intense flavours reminding me of some of the best Rioja wines, a great balance of fruit and subtle French oak tannins. Certainly, this is an amazing wine given its youth and will age well for the next five years. This is a wine for those red wine lovers who have not yet been converted to this Spanish variety.
2018 Millbrook Single Vineyard Shiraz
My final stop on this European tour is the Rhone Valley where this single vineyard shiraz from the Frankland River is a benchmark cool climate Shiraz. Hues of deep purple and cherry colours are in the glass with aromas of spice, plums and berries. The palate is dense, full of smouldering berries, some earthiness and soft tannins. This is a great example of 30-year-old single vineyard Great Southern Shiraz with plenty of ageing potential.
For more information about Millbrook, visit there website: http://www.millbrook.wine/