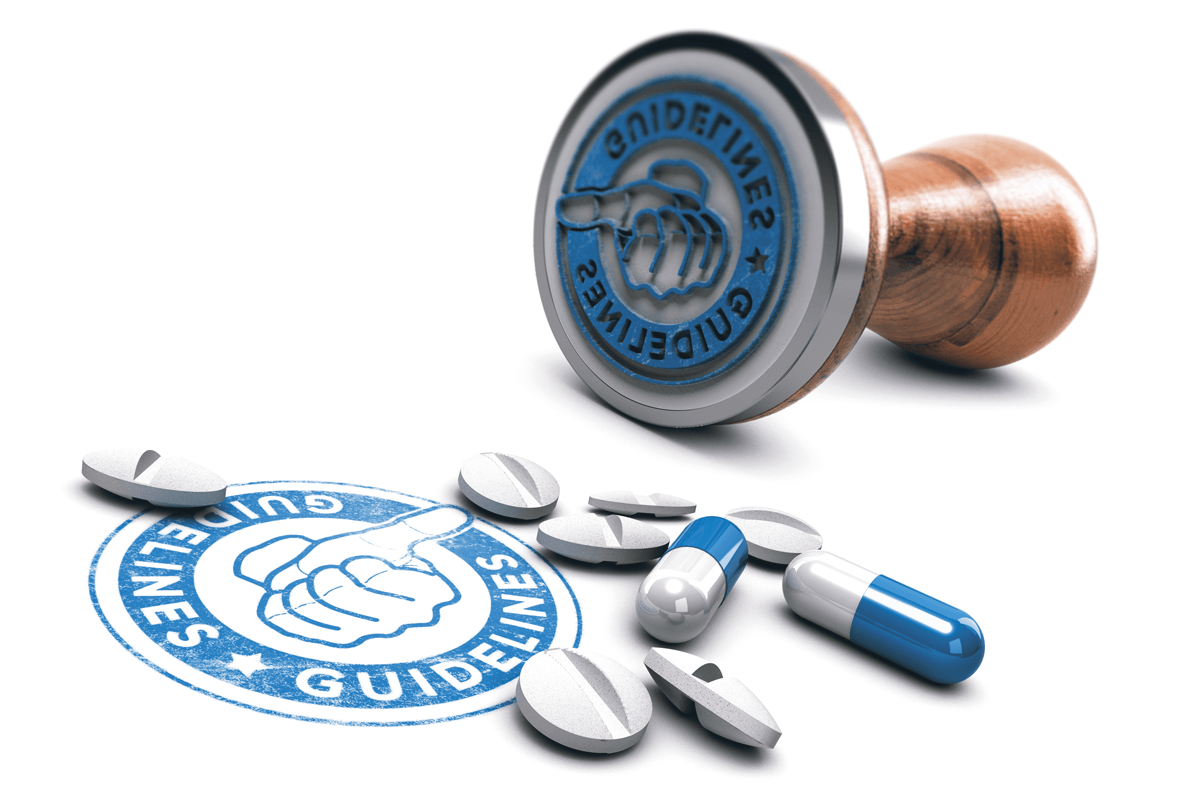 The NSW Court of Appeal recently overturned the decision of a judge who found that a doctor was negligent for failing to prescribe gentamicin as part of an antibiotic regime for a child with a fractured thumb.
The child's thumb developed gangrene and was later amputated, after which his father brought a negligence claim against the relevant health district over the treatment.
At first instance, the judge stated that the health district's peer opinions, that the antibiotic regime was competent professional practice because it was in line with Therapeutic Guidelines – Antibiotic 14th edition, were "without soundly based-supporting reasoning" and irrational.
The Court of Appeal however found on appeal that, taking into account the guidelines, the antibiotic regime prescribed by the health district was widely accepted practice in Australia and overturned the initial decision.
This decision illustrates how clinical practice guidelines (CPGs) can potentially act as both sword and shield for practitioners in medical negligence claims. A practitioner may be inculpated by a failure to comply with a relevant CPG, or exculpated by demonstrating compliance with the CPG.
The appeal of CPGs to lawyers is clear. CPGs can represent an authoritative, accessible and evidence-based medical opinion which enjoys wide support from a practitioner's peers. Depending on which side of the fence a lawyer sits, a CPG may demonstrate the extent to which a practitioner's care has fallen below an accepted standard or it can stand as a ready reckoner to demonstrate the propriety of clinical decision-making.
However, that is not to say that CPGs should be slavishly applied by medical practitioners or replace expert opinion evidence. In many instances, a CPG will not necessarily cater for all the specific prevailing factors relevant to the practitioner's clinical decision-making.
Then there is the fact that not all CPGs have the same level of evidential integrity. Some are very authoritative and comprehensively endorsed by leading professional bodies – others have a far more limited value – sometimes even questionable value. A CPG is only ever as good as the evidence-base that underpins it.
Whilst the rise of CPGs has largely been reflective of the increased emphasis on evidence-based practice, not all CPGs are created equal or even intended to be equal with other CPGs. For example, hospital or regional specific protocols and guidelines might be reflective of local factors, such as the availability of resources or the training or skills of the practitioners involved.
Some CPGs are drafted as "minimum standards" (e.g. using terms like "must" and "shall"), some raise discretionary matters for consideration (e.g. "may" or "should consider"), whilst many are drafted with both concepts.
CPGs only reflect a mere fraction of medical knowledge and slavish compliance with CPGs devalues the clinical experience, and the decision-making autonomy of both patients and practitioners. Nevertheless, particularly when departing from authoritative CPGs, medical practitioners should be careful to record their reasons.
Courts have always determined the standard of care required by practitioners, notwithstanding the testimony of expert witnesses. As such, there is little risk of CPGs becoming the sole determinant of the standard of care in medical negligence matters.
A CPG is in reality no more than another form of expert opinion, albeit one which typically represents a collective expert opinion. The lesson to take away is that a practitioner always has an obligation (both legal and ethical) to use good professional judgment – this requires a practitioner to be aware of any authoritative CPGs which may apply to their clinical decision-making, but also to be prepared to depart from the guidelines when it is in the best interest of the patient.
The Institute of Medicine (IOM) defines CPGs as "statements that include recommendations, intended to optimize patient care, that are informed by a systematic review of evidence and an assessment of the benefits and harms of alternative care options". By definition, following a guideline is never mandatory. Guidelines are not binding and are not enforceable. Recent arguments against hypertension and PSA guidelines, show there are differences of opinion within the profession. There is even a suggestion of professional bias amongst some groups of doctors through not giving enough consideration to related health issues. How much authority professional bodies have when they argue the point depends on their standing in the profession.