As the COVID pandemic continues to run its course, research is showing the wider implications of the disease.
By Kathy Skantzos
---
As the global death toll of the pandemic surpasses six million, new research has emerged showing a clear link between COVID-19 and the number one killer in the world – cardiovascular disease.
Epidemiologists first noted the link between COVID-19 and cardiovascular disease early on in the pandemic, with people with heart problems more than twice as susceptible to contracting COVID compared to the general population. 
Now, more research is uncovering new evidence indicating that anyone who contracts COVID is at a significantly higher risk of developing heart problems and CVD, whether they have heart disease risk factors or not.
Research is indicating the "long COVID" symptoms experienced by so-called COVID "long-haulers" after contracting and recovering from the virus – such as heart palpitations, dizziness, chest pain and shortness of breath – could be related to heart disease spurred on by the coronavirus. 
An observational study published in Nature Medicine in February 2022 shows a significantly increased risk of heart disease in people more than a year after contracting COVID, even if the infection wasn't severe enough for hospitalisation. 
The study, an analysis of large health care datasets in the US, points to a substantial risk and burden of CVD in people who contract COVID-19 and is raising alarm bells as we continue to battle the prolonged pandemic.
Professor Livia Hool, Chair in Cardiovascular Research at UWA's School of Human Sciences and Founding director and chair of the Western Australian Cardiovascular Research Alliance, said the study clearly pointed to evidence of the significant impact of COVID-19 on CVD. 
"The good thing about this study is that it's not only looking at the acute effects of patients that had COVID storm (COVID-19 cytokine storm syndrome or COVID-19-CSS), it's looking at all people who have recovered," Prof Hool told Medical Forum.
"It's a study with large numbers and it's showing that patients who have had even mild COVID infection have increased risk of cardiovascular events and disease."
There was a group of studies that emerged in the early stages of the pandemic from Wuhan in China describing the effects of COVID-19 on heart health and the association between cardiovascular outcomes and the virus – this is the first 12-month follow-up longitudinal study.
"In the initial studies they were showing things like damage to the heart with COVID storm and what they found was roughly 30-40% of those patients also had myocardial damage and increased troponin levels. A follow-up a few months later found that around half of them, or 20%, still had ongoing cardiac damage," Prof Hool explained.
"We know that 12 months after getting COVID, people are more likely to have coronary heart events or stroke. or to have embolisms. Twelve months later, they've recovered but they actually have a higher risk of developing those problems." 
The research showed that people who contracted coronavirus had an increased risk of cardiovascular disease spanning several categories, including cerebrovascular disorders, dysrhythmias, ischemic and non-ischemic heart disease, pericarditis, myocarditis, heart failure and thromboembolic disease, compared to people who were able to avoid the infection altogether.
"The ongoing risk of cardiac events is actually quite disturbing," Prof Hool said.
"It's a whole list of things from increased atrial fibrillation, increased acute coronary disease, increased risk of heart failure and increased risk of pulmonary embolism, which is not so surprising given that clotting was how some people died."
She says WA could face a secondary pandemic in the form of a cardiovascular crisis, especially with the WA borders now open and case numbers rising in the state – as well as the other known risk factors linked to CVD such as obesity. 
"If 20% of people have ongoing damage and if that translates to those who have mild COVID-19 infections, then we're going to have, worldwide, a massive increase in heart failure over the next five to 10 years," Prof Hool said. 
"The disturbing thing about this study is that there could be people who only have had mild disease and/or they have no previous cardiovascular risk, facing the risk of developing mild cardiac symptoms.
"COVID-19 can damage the heart muscle and affect heart function because the virus attaches itself to protective angiotensin converting enzyme-2 (ACE-2) receptors, which play a vital role in the cardiovascular and immune systems. Even though we are dealing with a virus that primarily affects the respiratory system, this has been shown to put more strain on the cardiovascular system and affect the heart."
The Heart Foundation advises that COVID-19 can affect the cardiovascular system in many ways, including widespread inflammation, which can progress to lung injury, heart muscle injury and impaired heart function. The virus can cause cardiovascular complications, including atrial fibrillation, heart failure, blood clots in the legs and lungs, heart attacks and stroke. 
As the body fights the virus, inflammation circulating in the body can damage healthy heart tissue. Coronavirus also affects the inner surfaces of veins and arteries, which can cause blood vessel inflammation, damage to small vessels and cause blood clots, all of which can compromise blood flow to the heart and other parts of the body. 
"In this more recent paper they're mentioning what people were speculating in the first round that it could be due to direct viral invasions of cardiac myocytes and subsequent cell death in the heart, it could be due to endothelial cell infection and inflammation, it could be transcriptional changes in the heart, and down to regulation of the ACE-2 protein," Prof Hool explained. 
Children are less susceptible to CVD because of how the ACE-2 protein interacts with their immune system, making it more efficient at fighting off the virus. However, it doesn't stop children from getting heart problems completely.
In general, children who get sick with the coronavirus do not have serious problems as often as adults do. An uncommon but serious complication of COVID-19 is multisystem inflammatory syndrome in children (MIS-C), which has some similar characteristics to Kawasaki disease and can cause serious heart damage, cardiogenic shock or death. 
Some children who survive MIS-C can be left with abnormal heart rhythms and stiffened heart muscle that prevents the heart from relaxing normally and beating properly. 
Statistics show that people living in remote regions and Indigenous Australians have a higher risk of complications from heart disease and are more likely to be hospitalised because of it. While being isolated from COVID-19 is protecting communities from the virus, our state's remoteness can present challenges for the delivery of healthcare.
"We're in a first-world country and people can't get health care. That's one of the challenges in Western Australia. People living in remote, rural and regional areas and Indigenous people are much more likely to die from heart disease or to be hospitalised," Prof Hool said. 
People who have CVD don't have any greater risk of dying from COVID-19 if they contract it, but they do have an increased risk of complications because they already have an underlying cardiovascular problem. 
"People with CVD should certainly be very careful to avoid contracting COVID, but they don't have any further risk of dying from it than anyone else," she said.
Meanwhile, researchers at Murdoch University's Australian National Phenome Centre have discovered a new set of biomarkers for increased risk of CVD in patients with COVID-19 infections. The biomarkers indicate a strong correlation with existing known markers of CVD risk including atherosclerosis and myocardial infarction and could also form the basis of a new rapid test for COVID-19.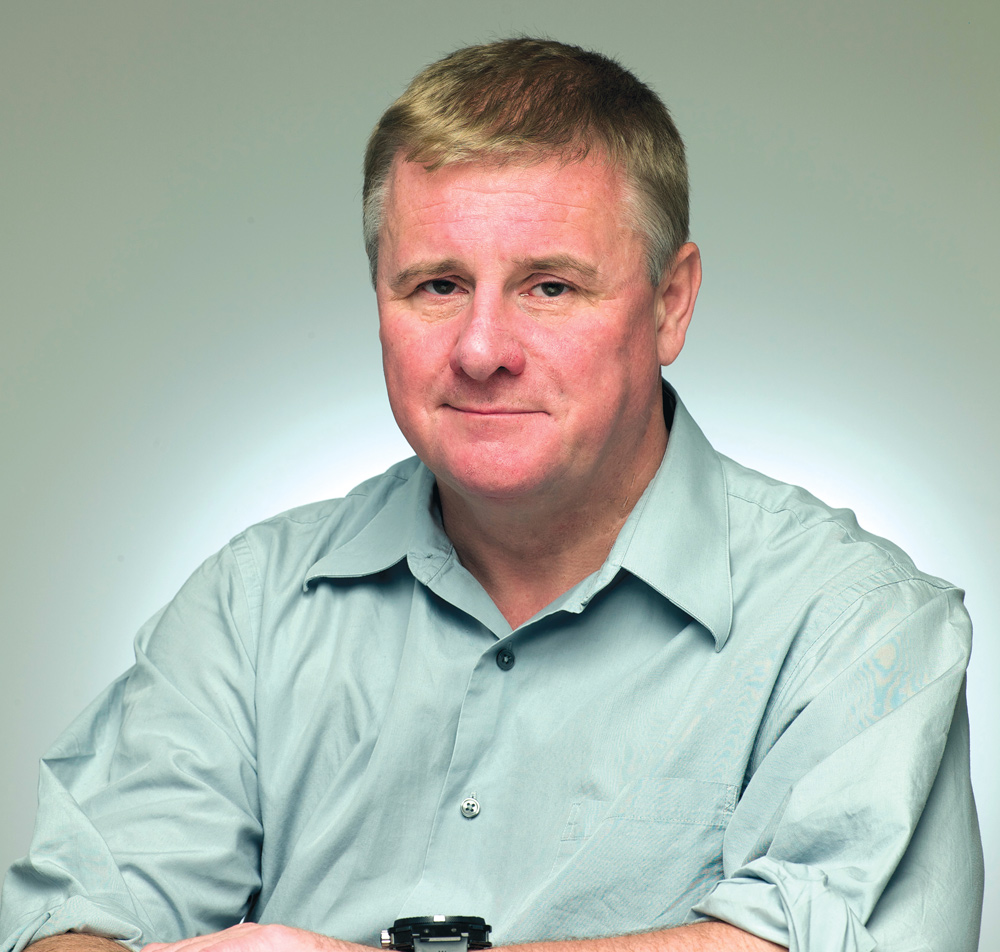 ANPC Director Professor Jeremy Nicholson said in a statement that the research has provided a quantitative measurement that will detect increased cardiovascular risk in COVID-19 patients, and potentially from a variety of non-COVID patients with other cardiovascular risk factors and indications.
"Other researchers have shown that COVID-19 infection massively increases cardiovascular risk in the year after the initial infection – we now have a new means to measure this risk directly on small volumes of blood plasma in just a few minutes," Prof Nicholson said.
The growing number of deaths from COVID has surpassed six million, but heart disease remains the leading cause of death in WA and the world, with about 19 million people dying annually from heart disease. 
Recent Heart Foundation modelling shows that in the throes of the pandemic many people are not getting heart health checks that can offer early detection of heart attack and stroke risk.
There were 27,000 missed or delayed heart health checks from March 2020 to July 2021 across Australia due to the impact of COVID-19, including lockdowns and the resource-intensive roll-out of the COVID-19 vaccination program in GP clinics. 
The foundation's Chief Medical Adviser and interim Group CEO Professor Garry Jennings said in a statement that the delays in heart health checks could have "serious and even fatal consequences".
"What we don't want to see is a drop in heart health screening coupled with what we are seeing overseas as a result of the pandemic," Prof Jennings said. "This could create a dangerous situation and a backlog of people who need preventative heart health care for years to come, placing additional pressure on general practice."
The heart health check detects atherosclerotic disease early by identifying risk factors and managing them appropriately. "Fewer people having a heart health check means that silent conditions like hypertension and hypercholesterolemia may go undiagnosed and potentially worsen, increasing people's risk of a heart event in the future," he said. 
As people who have CVD are at a higher risk of serious complications from COVID-19, the Heart Foundation stresses the importance of getting the flu and COVID-19 vaccines as well as a heart health check, and to follow heart-healthy practices including a healthy diet, regular exercise and to not smoke.