Driven to work and play, Dr Linda Monshizadeh transforms a passion for creative problem-solving and her interest in all things technical into the work she does in craniofacial surgery.
By Ara Jansen
Main picture: Tony McDonough
---
As a child, a fascination with how things worked and fitted together led Dr Linda Monshizadeh to think she wanted to be a mechanic. She liked to draw and fix things with her hands.
When she learnt human biology and biology at school, she started to wonder how she might use her hands and integrate her newly-found interest in those subjects. 
"In the back of my mind I recalled seeing documentaries of people doing reconstructive surgery overseas," says Linda. "I didn't know what it was called but it made me realise that is what I wanted to do."
It was the growing fascination with human biology which led Linda to choose medicine over mechanics.
"Equally, there were lots of other things I was interested in – I loved physics, but I didn't like the idea of studying so much mathematics, which I didn't enjoy. I thought psychiatry was interesting, but therapy didn't go far enough for me."
Once she started medicine, Linda was clear that she wanted to take the path to become a surgeon. She did everything she could to learn more about anatomy and surgical work, getting as much hands-on experience
as possible. 
Her exposure to plastic surgery let her know she was in the right place, which led her to becoming a plastic and reconstructive surgeon with a subspecialty of craniomaxillofacial surgery.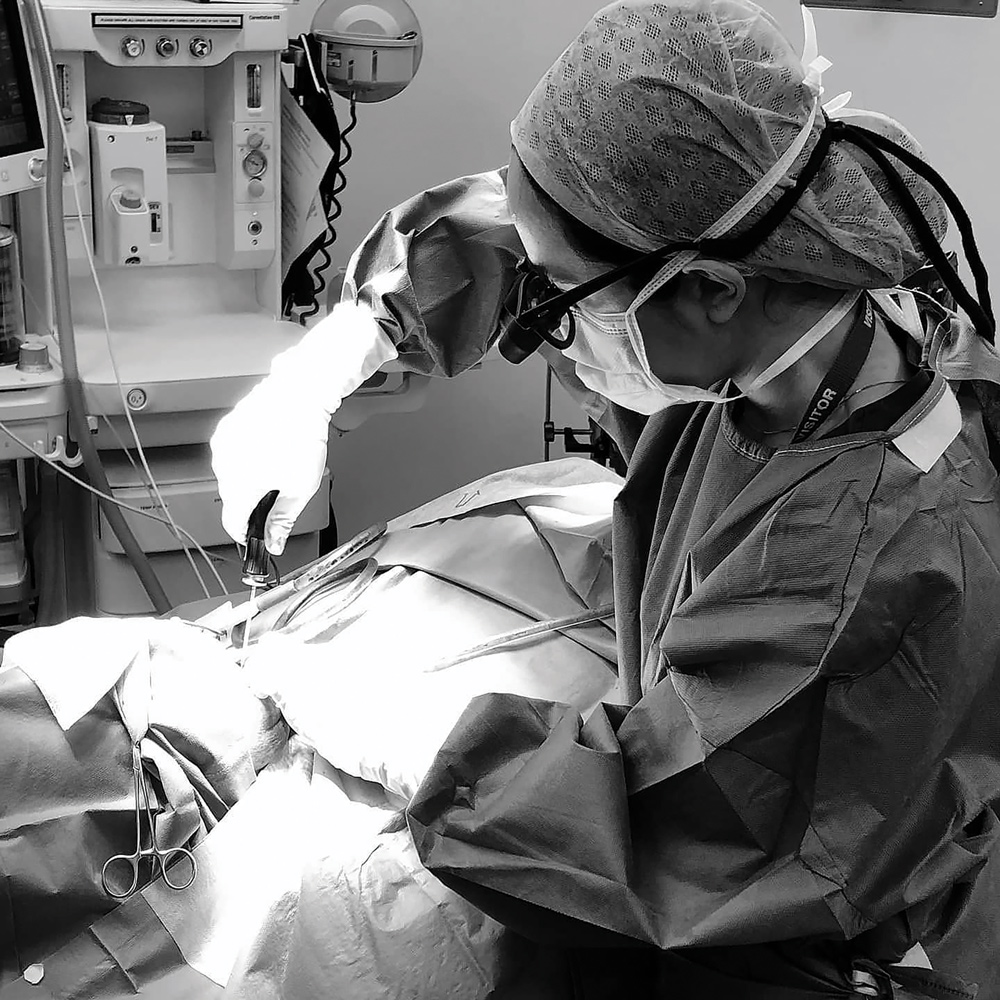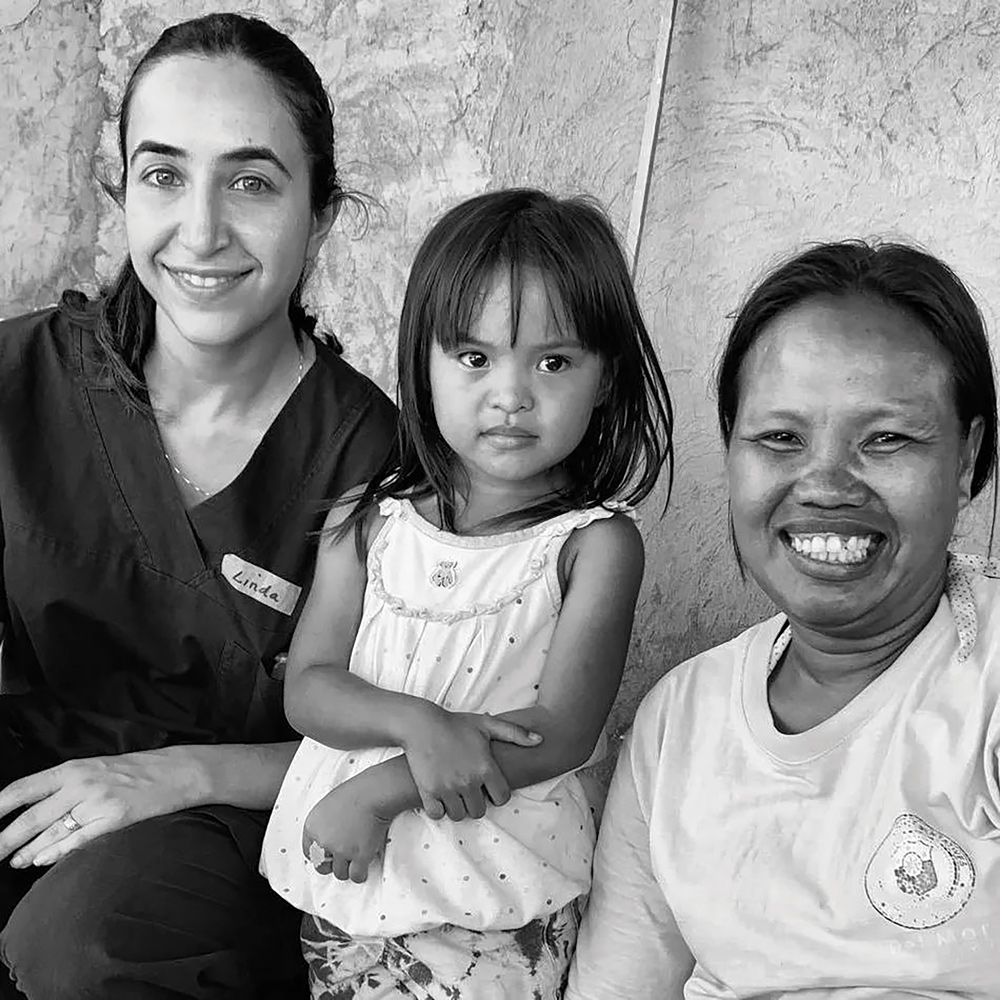 "I knew I wanted to get into plastic surgery before I started my first job as an intern," says Linda. "When you had to put down your preferences for rotation, I put down as many plastics-related and relevant areas as possible, including working in intensive care and the emergency department." 
At 37, Linda has been a consultant for three years. She works at Sir Charles Gairdner Hospital and Perth Children's Hospital, doing craniofacial work. 
"Although my subspecialty is so focused, it is also quite varied which makes it very interesting," she says. Craniomaxillofacial surgery encompasses surgery for congenital conditions such as craniosynostosis, cleft lip and palate, congenital tumours and malformations and acquired pathology such as trauma to the craniofacial skeleton and cancer of the head and neck region.
In some cases, she will see patients through a series of surgeries over several years. A patient born with a cleft lip and palate, for example, will require operations at six months, nine months, nine years of age and sometimes jaw surgery at 18 years as well as other revision surgery for the lip and nose. 
The most common issue she treats in children is craniosynostosis, the premature fusing of the bones in a baby's skull. It happens before the brain is formed and can cause problems when the brain doesn't have enough space to grow. 
In adults, it's mainly cancer of the head and neck and reconstructive surgery for trauma. 
"Cancer is seen predominantly in the older population and Australia and New Zealand have the highest skin cancer rates due in the world to our high UV exposure. Trauma is most commonly seen in males 18 to 30 or older people who sustain similar injuries in a fall leading to fractures of the eye socket and/or the jaw.
"I didn't pursue plastics to pursue any kind of cosmetic surgery. My passion and interest has been primarily reconstructive surgery. However, to be able to do an excellent facelift you have to know the anatomy of the face very well and having that background on the reconstructive side is invaluable. 
"For example, we often use a facelift incision to perform the removal of tumours in the parotid gland (parotidectomy). We are very familiar with the facial nerve branches and how to protect them. This is what separates plastic and reconstructive surgeons from cosmetic surgeons."
Born in Iran, Linda has an older brother and is a triplet with her sisters, who are identical, while she is fraternal. The family left Iran as refugees when she was five, making their way to Pakistan with protection under the UN. They initially settled in Adelaide, where Linda's aunt and family lived and eventually moved to Perth.
All three sisters were born naturally and have names starting with L – Lily, Lila and Linda. She says there's an Iranian tradition that children's names either rhyme or have the same first letter. In their case, her aunt was convinced she was having a girl and loved the name Lily and asked Linda's mum to call one of her children Lily, if she didn't have a girl.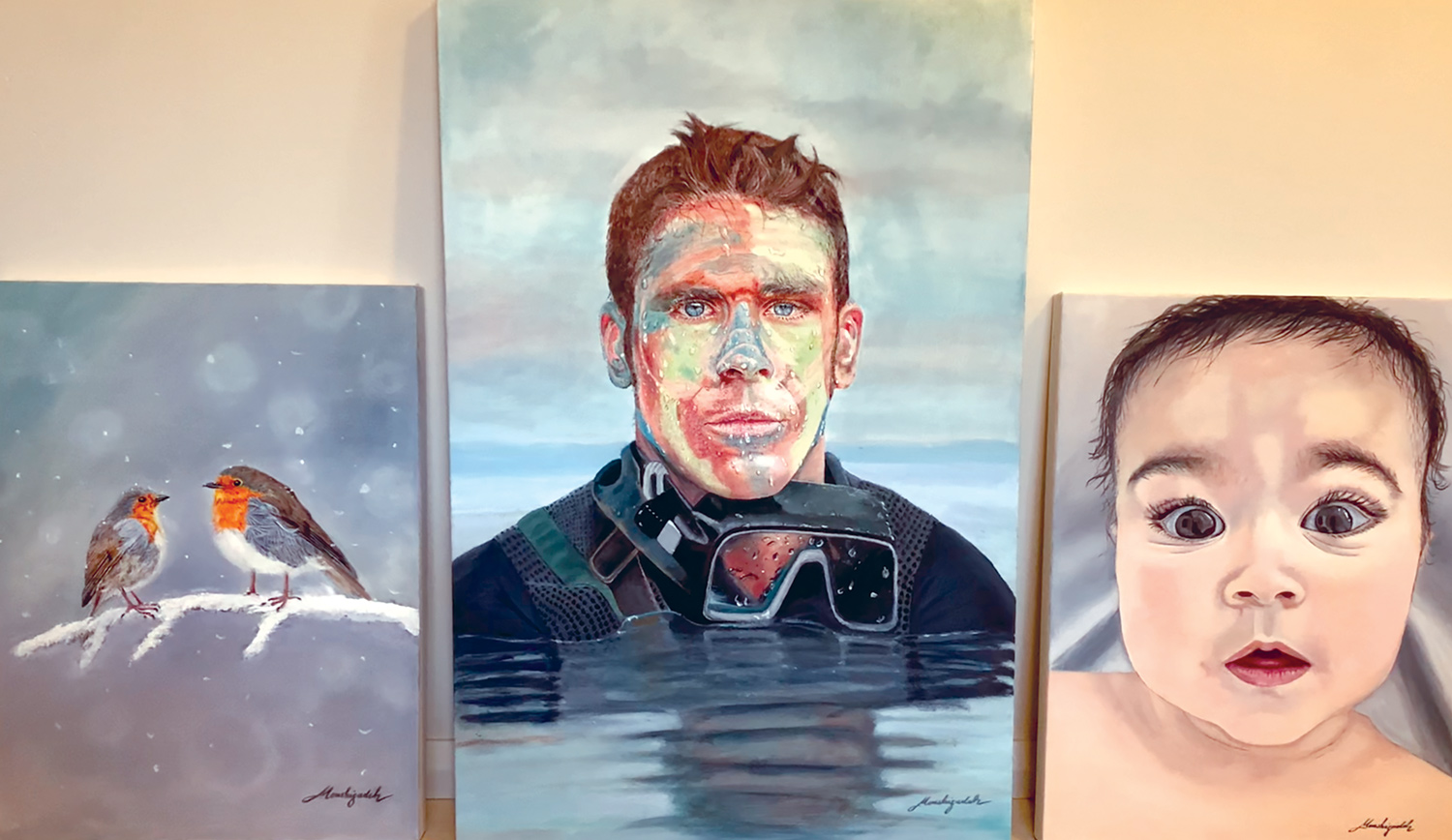 Linda did her medical training at UWA and then trained at the at the internationally renowned Australian Craniofacial Unit in Adelaide and Westmead Children's Hospital in Sydney. She has a Masters of Craniofacial Surgery through Macquarie University and won the university research prize, recognising academic excellence in evidence-based practice.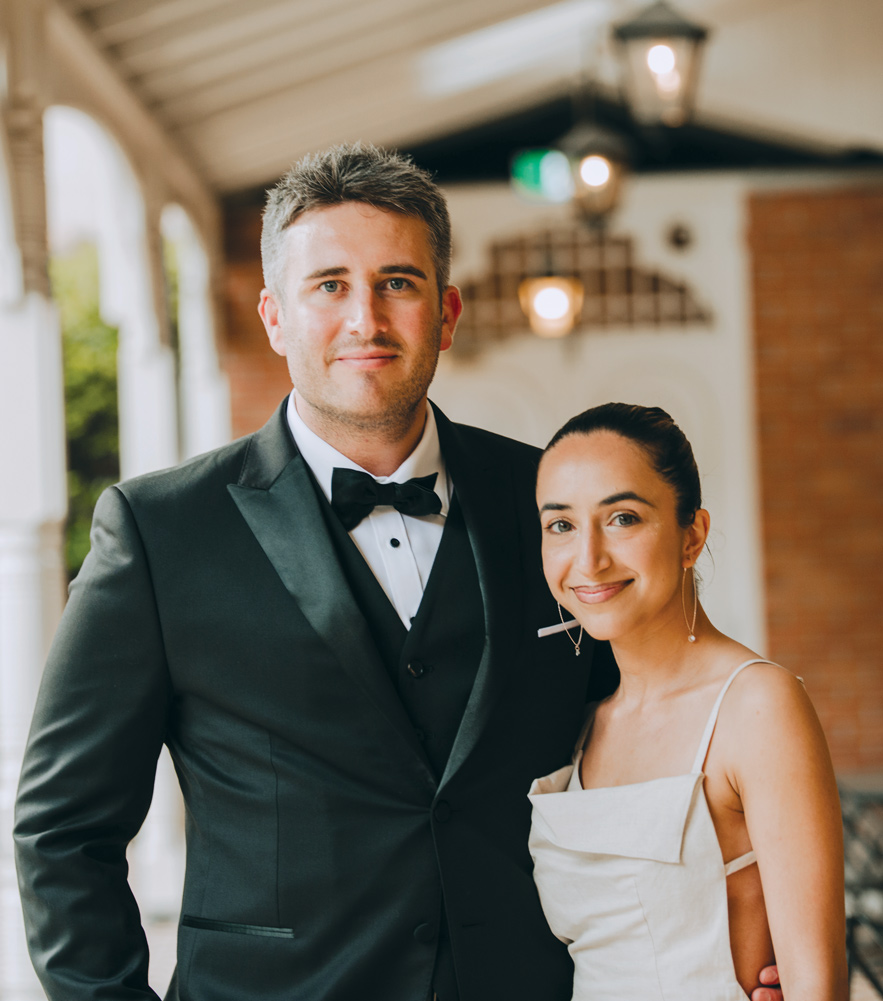 Her family all live in Perth and her husband's family are in New Zealand. The couple love to travel and hope to get back on the road soon. 
Since a young girl, Linda has had a passion for art. These days her medium of choice is oil painting. As she was getting her career established, painting took a bit of a back seat, but during COVID and bouts of isolation drew her back to it in earnest. 
"Painting allows me to express my creative side in another way but draws very similar parallels to surgery. Both require extreme focus, fine manual dexterity, patience and commitment to produce the desired outcome. 
"I am currently involved in drawing a series of paintings to raise money for the Navy Clearance Diver Trust, a project my husband and I are both passionate about.
"Time spent with family and friends is precious and cherished because of a busy work schedule. Her husband Tomas is the business development director of their private practice in West Perth. She says they try their hardest not to talk shop outside work hours. It's good to work hard and play hard. The work/life balance is crucial. Otherwise, you can lose your joy for the work you do. That's been the key for us.
"I'm quite balanced and my family keeps me grounded. I am a really good procrastinator but at the same time I really enjoyed study and when exams came around, I was quite focused. This system works really well for me." 
Linda's siblings have all gone into medical fields, with her elder brother being a dentist and her sisters being pharmacists, as is her sister-in-law.
Her father is a retired paediatrician and her mother an electrical engineer and both valued education, determined their children would make successful and fulfilling lives in Australia.   
"Our parents wanted us all to have fulfilling and stable occupations and they sacrificed a lot to make that happen. They left Iran because of religious persecution and gender inequality. This realisation from an early age fuelled my drive to succeed and reach my goals."
Genetics also played a big role. 
"My sisters were not as interested academically. Study came much more naturally to me, and they were the social ones while I had my head in a book. Not much has changed."
These days, Linda enjoys documentaries and loves movies. She goes fishing "quite a bit" with her brother, whom she says is highly knowledgeable about the local catch.  
Linda is actively involved with a number of trusts and humanitarian organisations. She's has been involved with missions with Operation Rainbow where she helped with reconstructive surgery for children with cleft lip and/or palate from rural regions of South-East Asia.
Linda and Tomas hope to be walking the Kokoda Track in the near future to raise funds for the Navy Clearance Diver Trust, something they have had to postpone due to COVID.