Dr Johan Janssen has been mending hearts for four decades and has written a book to help educate patients around cardiac health.
By Ara Jansen
---
While he enjoys a gin and tonic during the odd quiet moment, even semi-retired Dr Johan Janssen seems to find it hard to sit still. 
After mending hearts for more than 40 years, he recently self-published a book called Your Heart Maintenance, an instructional manual on what your heart does and how to take care of it. Gleaned from his decades of seeing patients as a cardiologist, it reads like you're sitting in his office and he's explaining it all to you. Simple and direct, it starts with the mechanics of the heart and finishes with prevention and lifestyle tips.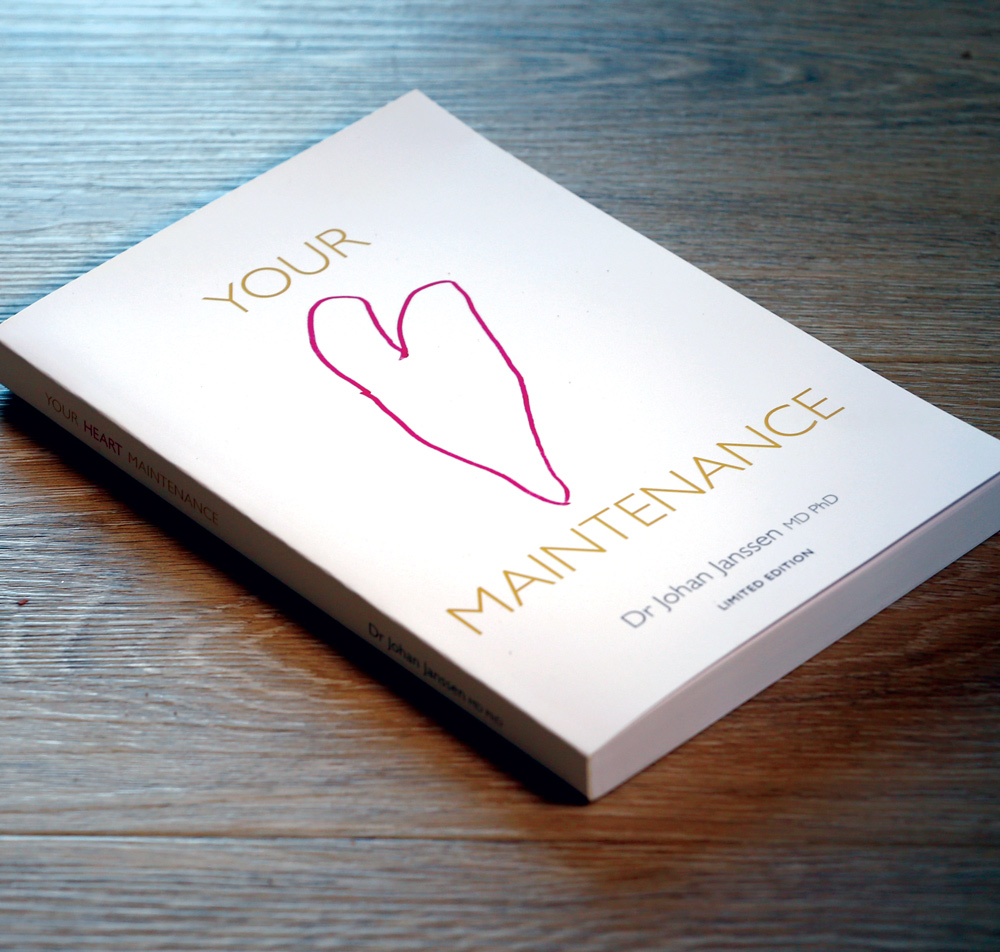 "I fix broken hearts, which is why I wrote this book for my patients," he says. "I also wrote it to try and get people to have a partnership with their cardiologist and their doctor. I think it's a fundamental part of being a physician. Though while concentrating on the heart, you can also notice if they have any other issues."
Written last year in the middle of the pandemic, the conversational tone helps simplify jargon and medical language for patients, explaining important things like how blood gets through your heart, clears up potentially confusing things like a cardiologist not being the same as a cardiac surgeon and suggests eating as much non-processed food as possible.   
Born in the Netherlands, Johan studied cardiology under Professor Hein Wellens, who was considered one of the founding fathers in the subspecialty of cardiac electrophysiology, which diagnoses and treats the electrical activities of the heart. Professor Wellens died just last year.
Johan thought cardiology sounded exciting. He was introduced to the professor, who walked him into his office and asked his secretary when the next training course started. It was the coming Monday. And that was the end of it, though, really, just the start of a career that has taken the doctor and his family on various adventures, including four years of working in Saudi Arabia, setting up a cardiovascular service at a new hospital in Jeddah.
He arrived in Perth with his wife Marie-Louise and their three children in 1995, a place they had been visiting since the 1970s because Marie-Louise's sister lived here.  
A self-confessed style dinosaur because he continues to wear a white coat with his name on it, Johan speaks five languages and maintains he was never a brilliant student but one of his strengths has been a genuine interest in his patients, which he learnt from Professor Wellens.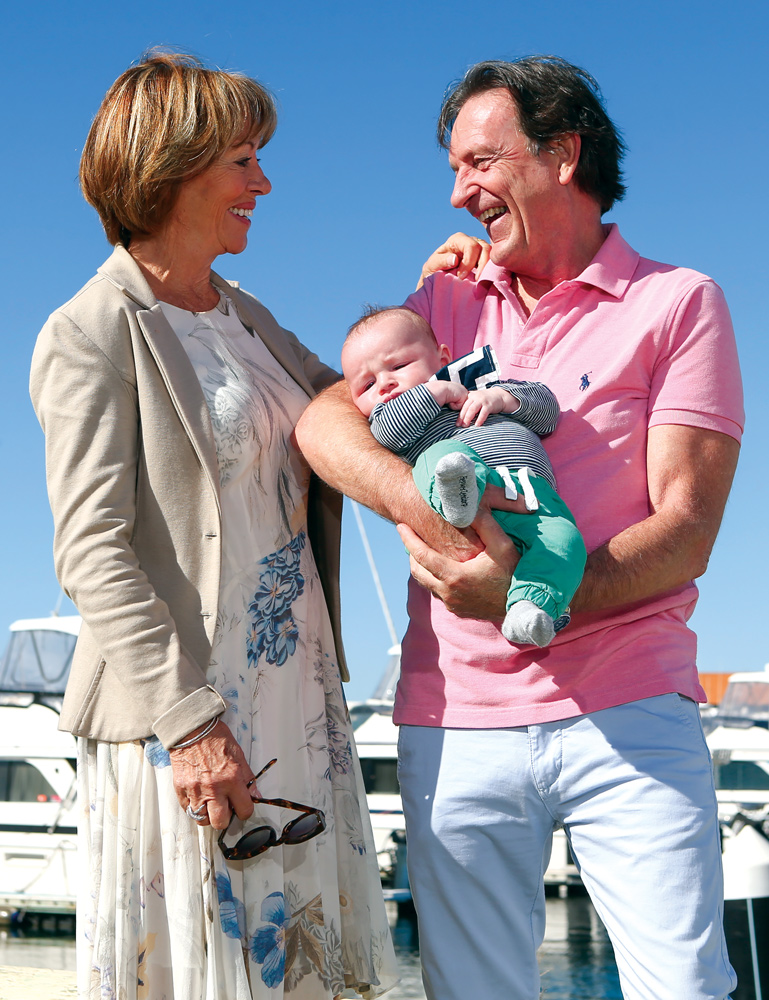 "They pay for someone who cares for them and if you do that you are going to be good, and then interested in figuring out what their problem is, and then trying to help them," says Johan. "Being inquisitive is vital.
"Did you know 30% of women are born with a slightly different electrical system? If you don't know that, it's hard to find, and lots of people get fobbed off by their doctor. I've had women crying in my office because I'm the first person who has listened and helped them solve their problem. I've found a lot of doctors in modern medicine don't listen.
"A doctor that is only a very smart nerd is not good for people – they need to listen and be empathetic too." 
When asked for the best joke about a heart or a broken one, Johan says he reserves his best for the clients having angiograms because they are usually reasonably stressed when being poked at. He considers laughter great heart medicine and makes it a point to laugh as much as possible and encourages his patients to do the same. 
Until the last few years, Johan's busy full-time working life included attendances at various clinics and hospitals around Perth and regularly flying to regional centres. Now semi-retired, he works a few days a week at his long-term home at Western Cardiology and hops on a plane to Kalgoorlie most weeks thanks to a long-standing connection to the city. Being in constant motion is one reason he earned the nickname the Flying Dutchman from his colleagues.
"I decided years ago that I would not call a vacation a vacation," says Johan about his heart philosophy. "I see it as one day I'm here and another day I'm there, and I'm having a good time no matter what I'm doing. I make every day a happy day and I never feel grumpy because every day is a gift. 
"I had a car accident with my family in 1984 and spent two years in rehab. That leaves an impact and you realise there's more to life than getting up to work. So, every day I get up with pleasure. We're a close-knit family but that accident also made us a happier family as a result."  
That sunniness, positive attitude and willingness to listen to his patients is probably why several of them graciously keep him supplied with fresh fruit, vegetables and eggs. They're also contributing to the recipes he's creating for the interactive kids' cookbook he's writing. No doubt trying out the recipes on his grandchildren. 
He's also able to spend more time working on his piano playing. Once again, a grateful patient gifted the instrument Johan plays two years ago. The baby grand came from a Los Angeles film studio and was used in numerous silent movies, including those with Charlie Chaplin.