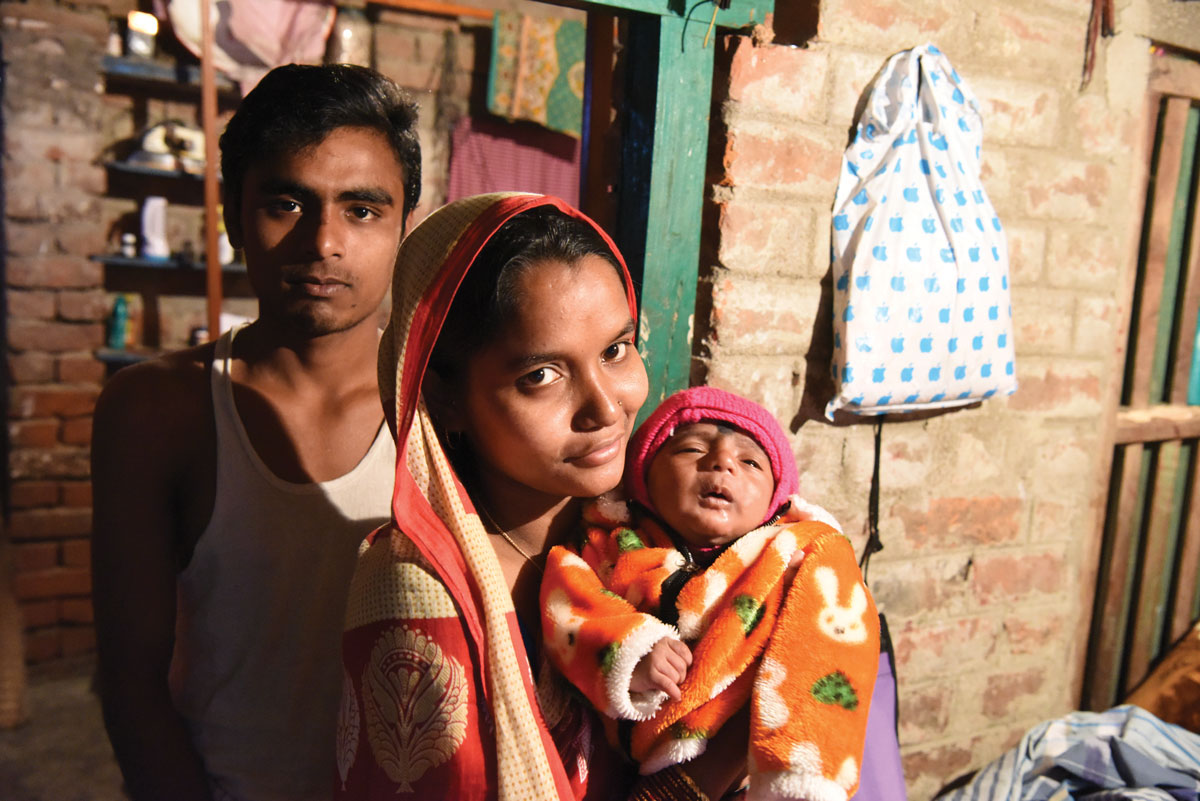 Having a shared vision to make tangible differences to disadvantaged lives keeps Australian based doctors from the subcontinent inspired.
The Director of Medical Services at St John of God Midland Public and Private Hospitals, Dr Sayanta Jana, returned to Perth from a trip to India in early January with renewed purpose for the fundraising work being done here for Children in Need in India – Australia (CINI).
Sayanta is the current president of WA Indian Docs, a charitable organisation that was established in 2016 and CINI is one of its major beneficiaries.
"We initially started as a group of just 30 doctors and now the membership stands at more than 350. From the very outset, our key strategy was to unite as many doctors as possible with a common vision to make a real difference to society, from our own homes and practices in WA," he said.
Medical Forum spoke to Dr Jennie Connaughton, the founder of CINI in Australia, in the May edition and reported on the work being done at the local level in India. Sayanta and WA Indian Docs knew of her work long before.
"I had known Jennie for several years and we continue to be astonished by the leadership, dedication and commitment she has provided to CINI Australia over the years," Sayanta said.
"In fact, when I first started off in my health management career, it was actually somewhat embarrassing to see the amount of work Jennie and the team were doing for CINI, while we were busy with our lives and professions. But we did have the desire to make a difference and several doctors and our friends started to make their nominal donations and contributions.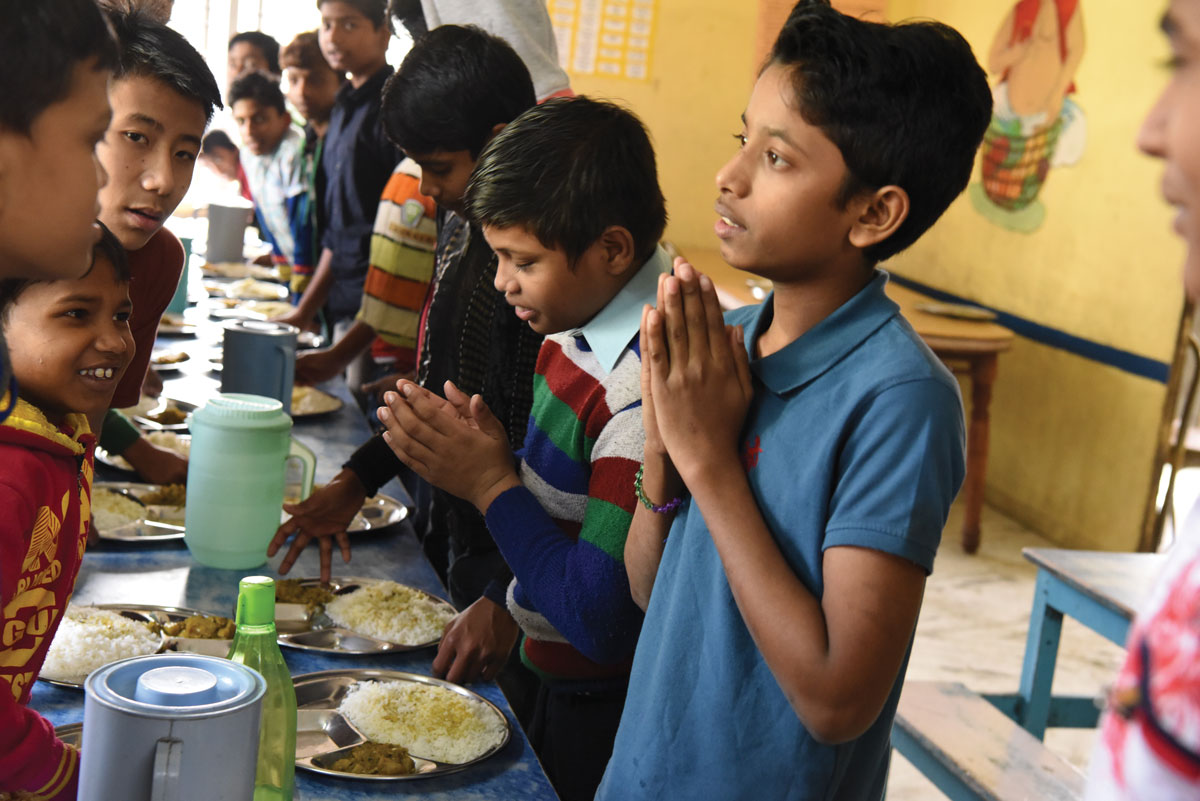 Like minds
"As the leadership group of a small organisation, one of the first and foremost things we agreed upon was to start working for a small-to-medium sized charity where we could see a difference after every fundraising initiative and higher benefit to donation ratio.
"This is why we unanimously chose CINI Australia as our chosen charity and we are still going strong after four years of support and fundraising."
The WA Indian Doctors Foundation's hard work fundraising was recognised in 2018 by the Australian Charities and Not-for-Profit Commission (ACNC) and the group was registered as Australian Charity with Deductible Gift Recipient (DGR) status with the ATO.
"The recognition from ACNC has given a real thrust to all our charity initiatives including for CINI Australia. We are now raising funds and investing a lot in several public health initiatives, partnering with BreastScreen WA, Cervical Screening WA, general health-related counselling, public health awareness as well as the specific work we undertake to support CINI Australia," he said.
"We have a key focus on maternal and child health in Australia, particularly in communities including the Indian community where breast-screen uptake rates continue to be among the lowest among all migrating and ethnic populations.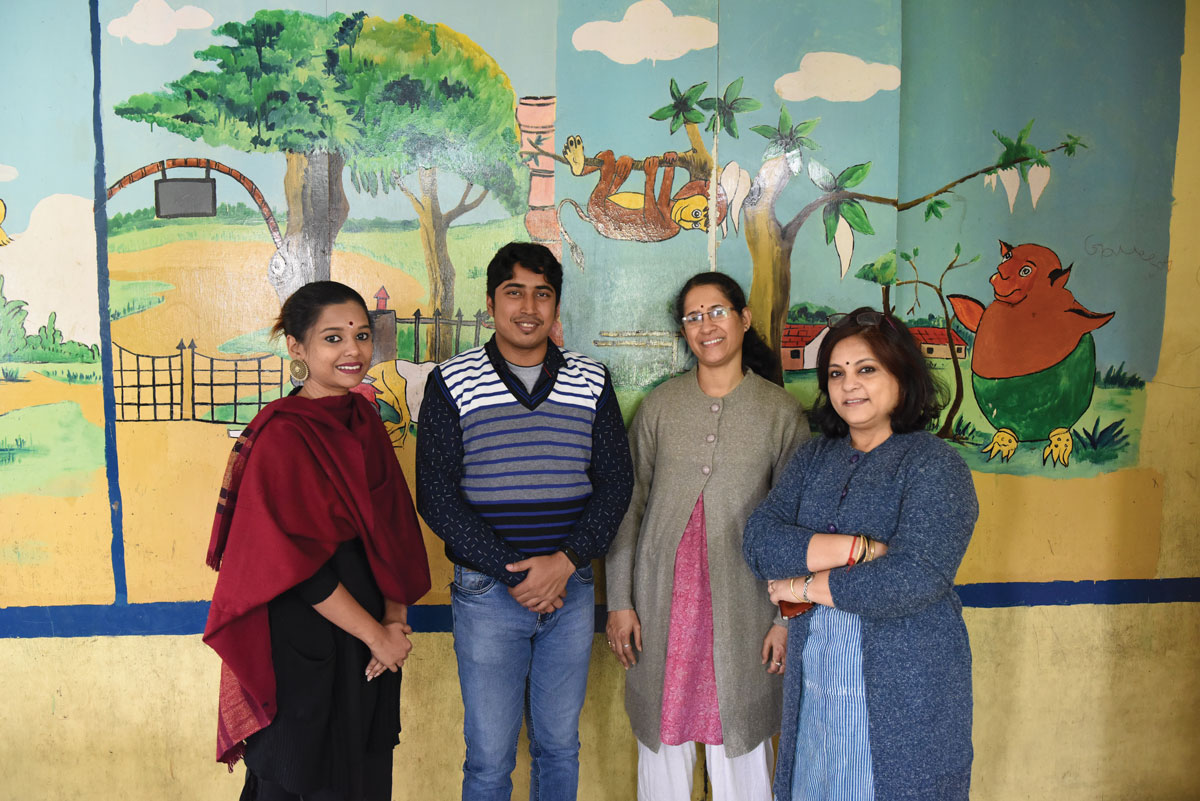 "Last year, we partnered with the Indian Society of WA as a key partner for community fundraising. To be a new, relatively small not-for-profit organisation and having raised more than $350,000 in a space of less than three years is no mean feat."
Sayanta took the opportunity to visit India and see firsthand the work being done with the help of CINI Australia.
"After 10 years of working with CINI I finally managed to visit several of their centres in Kolkata and surrounds, and in West Bengal. It was a truly humbling experience to see where the funding was reaching and the difference it was making to people's lives. It was even more touching to be part of the setup that was giving so much back to the community.
"I went on a road trip of about 100km from Kolkata to visit some very remote villages and accompanied CINI staff on counselling home visits. Some of these villages were more than an hour away from the nearest main road, let alone the nearest primary health care facility.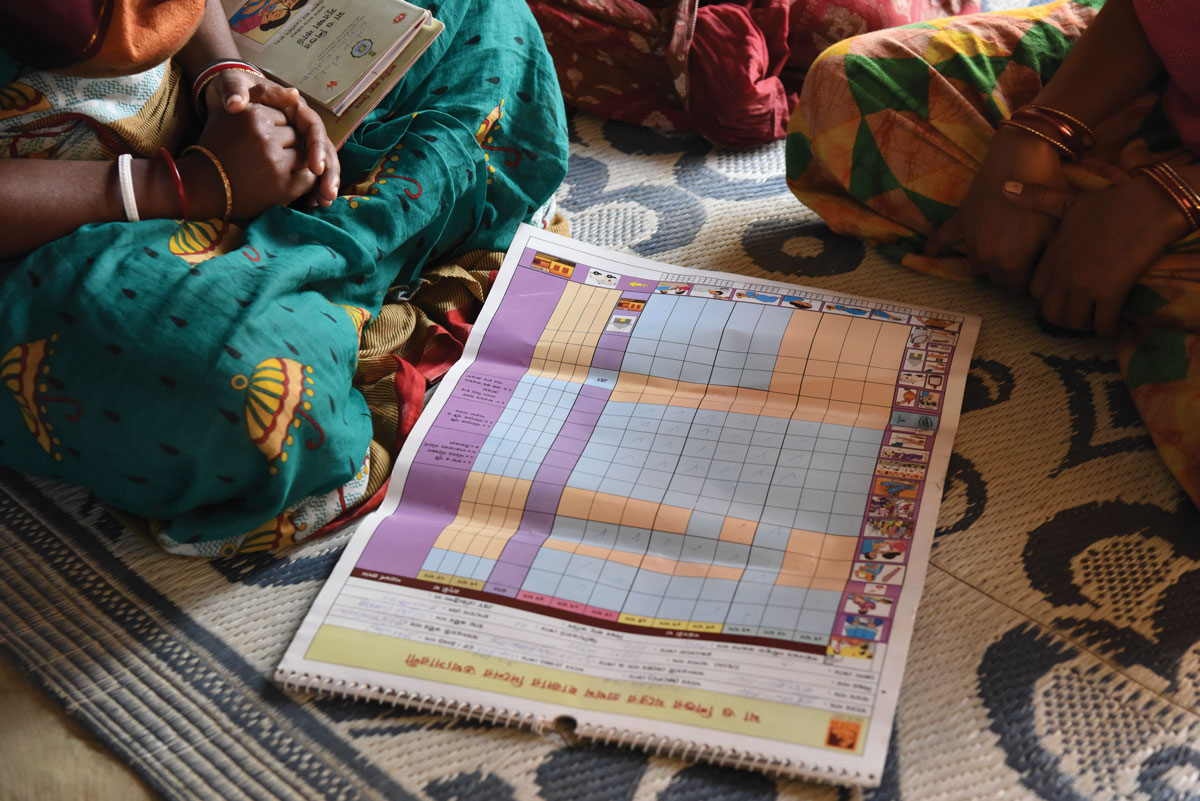 Outreach
"You would definitely feel helpless in such remote locations, where basic counselling for pregnant mums and newborn babies, along with family and social support for basic nutrition and sustenance is so critical.
"The desire to embrace health education, and raising public health awareness blew me away. The CINI health care worker had responsibility for people in several villages and arrived by foot or riding a bicycle.
"When I checked with her, she had more than 100 'cases' on her books – mums and babies that she cared for every day. This makes our concept of workload, safe hours, work-life balance and activity pressures in a western health system a little diminished.
"It was good to see that our funds raised in WA through our foundation was reaching such remote locations and providing much-needed support to families with good coordination with the local primary health networks.
"I also visited the boys' shelter in Tangra, Kolkata, where CINI has its headquarters. Again, a very humbling experience. CINI is working so hard to save destitute children including orphans from living on the streets.
"I met kids who have been lost and found at the Howrah railway station and who can tell you their name but not their address, and children who have been left behind by parents. Every story is so heart-wrenching.
"It was fantastic to see CINI staff working behind the scenes to give these children a better quality of life, and keeping them healthy while maintaining efforts to retrace their families.
"It's unimaginable how in the past few months the lives of these children and young mothers and their families have been so heavily impacted by the ongoing COVID-19 pandemic and also the Amphan super-cyclone that ravaged these very villages I visited during my trip."
Back in Perth, Sayanta has a renewed sense of purpose for fundraising, which he admits can be hard and challenging.
"Keeping the interest of corporate sponsors even for such noble causes can be quite challenging and particularly where the focus can get distracted by thinking more about return on investment than the social and material difference such donations can make, he said.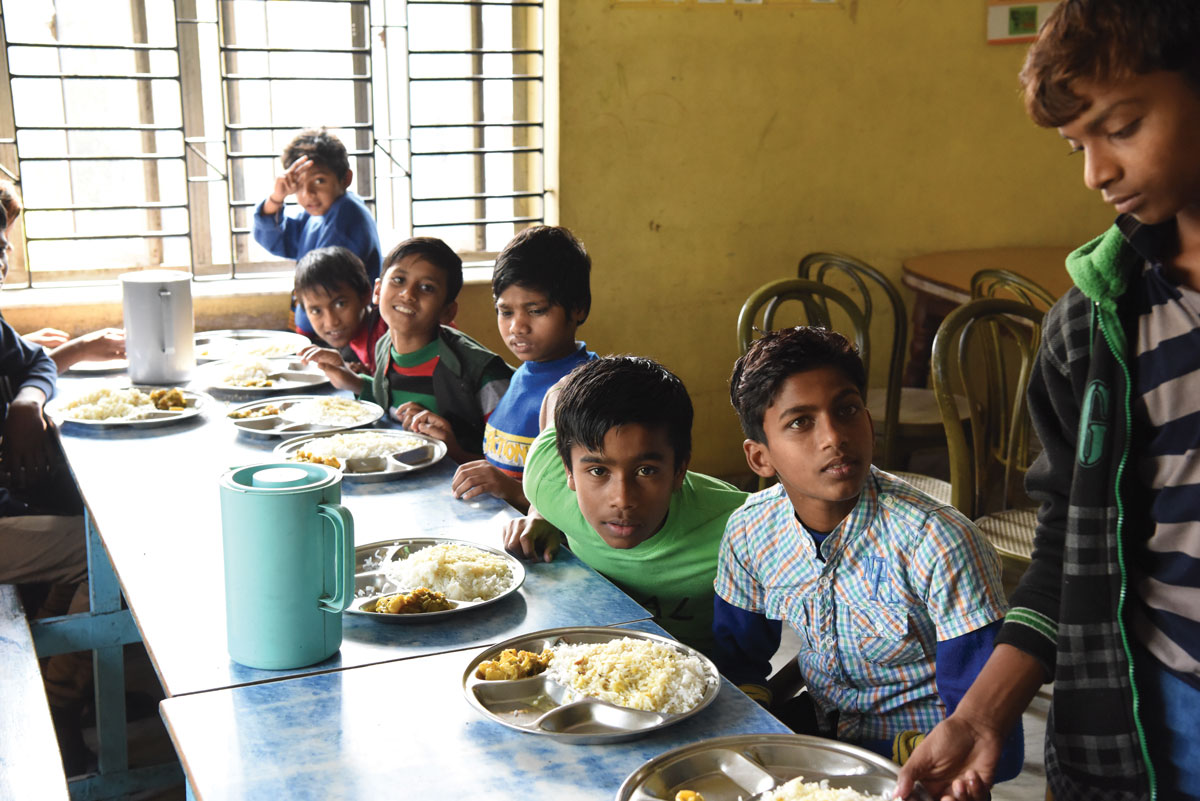 Real benefits
"To see the difference even $1000 raised can make to people's lives for the next three months is inspiring.
"We try to be smart in what we do to make a difference, but we would not have raised any funds if we hadn't tried. We don't have any staff on payroll, instead we have volunteers including doctors (GPs, specialists, junior doctors), dentists, medical students and admin staff and even family members who give their spare time to our fundraising initiatives without any hesitation.
"I often get asked, why do I keep doing this? Where do I find the time? Yes, there are sacrifices involved, including giving away precious family and personal time over the past few years since we put into practice our fundraising vision.
"I'm not alone, we have a committee, who are in turn supported by their families committed to this worthy cause. Helping others in need only works if you expect nothing in return."
ED: Dr Sayanta Jana is current President of WA Indian Docs and the Principal Director of the WA Indian Doctors Public Ancillary Fund – WA Indian Doctors Foundation. You can find more information, www.indiandoctorswa.org.au Email: foundation@indiandoctorswa.org.au