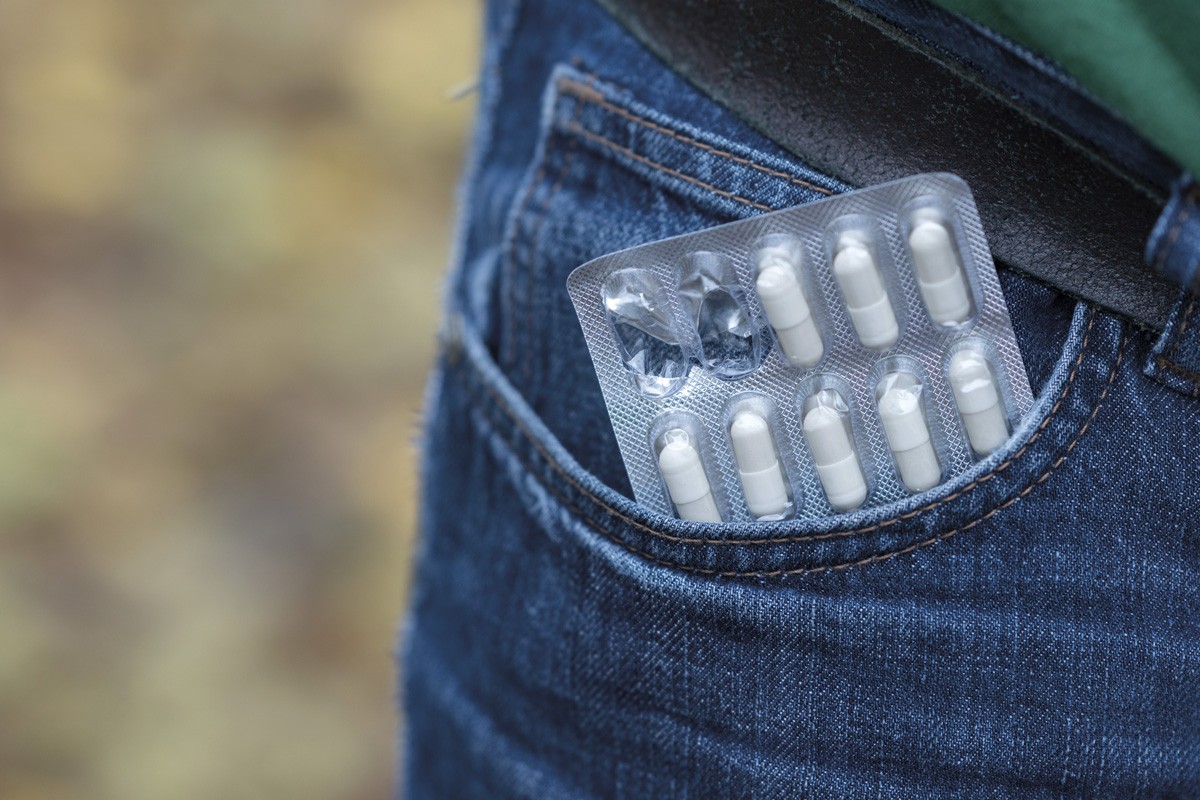 Codeine-containing products went under the counter of pharmacies as of February 1 and there have been varying reports as to its impact on consumers.
Medical Forum spoke to Mandurah GP and former RACGP president Dr Frank Jones and President of the Rural Doctors Association WA and head of the Rural Clinical School in Bunbury, Dr Andrew Kirke, and both doctors unreservedly welcomed the decision to make codeine a prescription-only drug.
"People have been buying low-dose codeine for a very long time, which hasn't come to their GPs' attention. And it's not a great drug for pain. The literature says that it's not much better than paracetamol and NSAIDs," Frank said.
"The rest of the world has taken codeine off the counter, so we are simply falling in line with the guidelines."
We spoke to Frank on week one of the changes and he said he had seen three people seeking a prescription for codeine.
"The 8mg dose is not a lot but if you are taking eight of those a day, that's not an insubstantial amount. Yes, they were anxious about the situation. They feel that this particular medication has given them some relief. They may not notice side effects of dry mouth, constipation and blurred vision, nor, importantly, a tendency to take it all the time, which can lead to dependency."
"From my viewpoint as a GP, patients turning up for codeine is a fantastic opportunity to reassess what their pain is all about asking those doctors questions all good doctors should be asking their patients. We can explore what's been going on in context and provide a different pain plan for them."
Frank said he has opened these conversations by informing the patient that understanding of drugs and medical conditions were changing all the time.
"I think that's a really good way forward, helping our patients understand there are better options," he said.
Andrew said it was early days but was keen to dispel the Pharmacy Guild concern that rural and remote patients were in danger of being denied medications.
"The rural-remote issue was a flag flown by the Pharmacy Guild, not by rural doctors, as an argument that people won't have access to medications because they can't get to the doctors and therefore they need to get them over the counter," he said.
"The RDAWA has made it quite clear that this was raised as a red herring and was not about good pain management. Like our urban colleagues, we think the OTC ban gives rural GPs a chance to discuss appropriate pain management with patients rather than people self-prescribing."
"Issues of codeine are simple really. The doses over the counter are actually not that effective and don't make that much difference to pain control. Studies have shown that. However, OTC does mean that people can have access to as much as they like and they run the risk of harming themselves."
"The most recent research (from 2005 to 2015) shows a massive increase in related deaths from opioids of all sorts and this is the first significant step as a health care service to make a difference to that."
"There are a lot of options for pain now and opioids are seen as a very poor first step in terms of pain management."
Andrew says the real problem facing rural and remote patients and their doctors is not OTC codeine.
Health care access
"The problem everyone knows about is the difficulty in accessing appropriate healthcare. Some places are more challenging than others and a box of OTC codeine is not an answer to anything."
Frank said the codeine ban was an opportunity for pharmacists to be reinforcing the message that this drug was not a great painkiller.
"We're in the same game looking after patients so we should be on the same page," he said.
On the announcement that the Health Minister Greg Hunt would be giving $20m to the pharmacy sector to monitor consumers' pain medications, Frank issued a note of caution.
"I accept that pharmacists know a lot about pharmacology but they are not always good at the therapeutic benefits and I mean that with all due respect. They can't understand the context of the whole patient. How can they? They don't have the full story like their GP."
"Pharmacists need to be on the alert and encourage people to see their GP."
Rural Resources
The National Rural Health Alliance has produced a range of educational materials for consumers available on their website, www.ruralhealth.org.au/codeine
The help people living in rural and remote areas with available options and contain a number of advice lines and health service contact details.
Codeine Makes Headlines
Since the OTC codeine ban took effect on February 1, the pharmacy organisations have gone on the offensive. The Medical Republic reported that pharmacists have reported two doctors to AHPRA for inappropriately prescribing codeine. One example cited was a Queensland pharmacy that received a prescription for 20 boxes of Mersyndol Forte with five repeats (or 2400 tablets). Another was in Victoria where a pharmacist referred a codeine-dependent patient to a GP only to have the patient return with a prescription for both codeine and benzodiazepines and a refusal to see the patient again.
The report quoted Jarrod McMaugh, vice-president of the Pharmaceutical Society of Australia's Victorian branch. He stressed the majority of prescribers were acting appropriately, and that around the country only about 20 prescriptions had been flagged with him as particularly excessive or inappropriate.
"So it is low volumes, but for those particular individuals, it's a high-risk," he said.
AMA Vice President Dr Tony Bartone was quoted as saying that during the transition period there were likely to be "unfortunate" incidents, but he stressed that taking an educative approach rather than a punitive one was key to the ultimate goal of reducing levels of codeine in the community.
TGA denies report
Another story, the source of which is something of mystery, suggested that the TGA was considering removing GPs' rights to prescribe high-dose opioids. The TGA issued this statement in reply:
"The story today that suggests GPs may not be able to prescribe high dose opioids under a review being done by the TGA is totally incorrect. The medicines' regulator is not proposing and will not be stopping GPs from prescribing high dose opioids. As part of the discussion paper the TGA has issued on the use and misuse of opioids, there is an option about the level of training for potentially dangerous drugs which is being discussed in consultation with the AMA, the RACGP and other appropriate bodies."
When supply falls short
Then there was a story from the CEO of national pharmacy chain Advantage Pharmacy which claimed the ban had created an imbalance in demand and supply.
Steven Kastrinakis said amid the stories of "illegal sales of codeine, stockpiling, price rises, and a spike in prescriptions being written for codeine pain killers" both GSK and Bayer had discontinued all of their product lines of paracetamol and low-dose codeine.
The drug giants flagged this in March last year when the TGA announced the upscheduling of codeine
In a statement then, GSK said the company had undertaken a thorough assessment of the strong pain environment" and decided that Australians already have access to a wide range of high quality codeine-containing analgesics via prescription.
"Based on this we have taken the decision not to move our codeine-containing analgesics (Panafen Plus, Panadeine, Panadeine Rapid Soluble and Panadeine Extras) from S3 OTC to S4 prescription only medicines. This means that they will no longer be available in the Australian market."
Bayer also confirmed it would pull its codeine-containing OTC products including Demazin PE Cold & Flu Relief, Demazin Cold & Flu Day & Night Relief and Demazin Day & Night Cold & Flu tablets. It said it had no plans to replace the products with new codeine-free formulations.
Into this landscape, which has been flagged for 11 months, Steven Kastrinakis said pharmacies would have to rely on other manufacturers to fill the gap with their product equivalents enclosed in a new 'prescription only medicine' packaging."
"The surge in demand for these product equivalents is not met with the supply component of the equation. Pharmacies have not been able to order any stock from wholesalers of the newly packaged product-equivalents, despite seeing the need from patients presenting with prescriptions," he said.