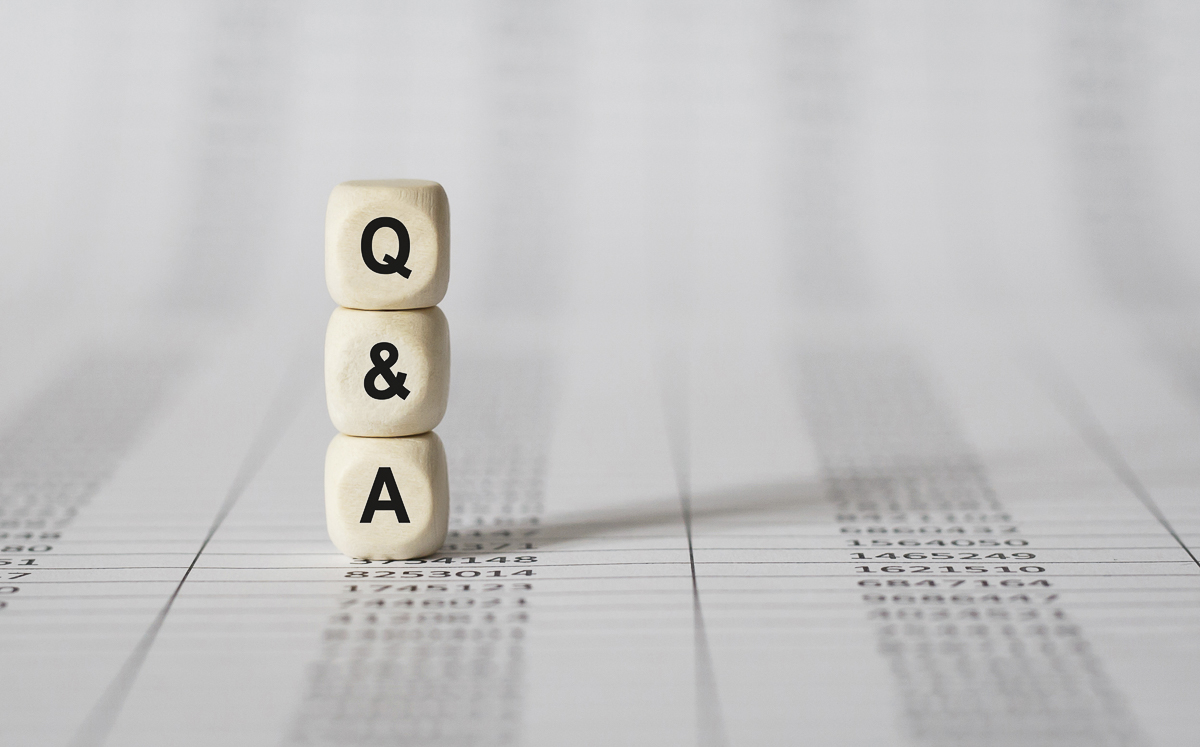 Medical Forum's monthly Q&A series, asks WA's health leaders the important questions affecting their profession and their patients.
In the Child Health edition, we spoke with Dr Alex Thompson, consultant child and adolescent psychiatrist, CAMHS, who explains how access to quality public mental health services for children and young people has just got a lot easier.
MF: Tell us a bit about the mental health services at CAHS and your role in it?
AT: The Child and Adolescent Health Service provide state-wide and metropolitan mental health services in both community and hospital settings. Our 10 community clinics deliver services to children presenting with severe, complex and persistent mental health needs. Ward 5A at Perth Children's Hospital is the state's authorised mental health unit for children and young people aged 0-16 years, for inpatient mental health assessment, treatment and crisis intervention. We also provide a range of specialist outpatient and community based services such as our Complex Attention Deficit Hyperactivity Disorder Service and our Eating Disorders Service. I am a Consultant Child and Adolescent Psychiatrist for Child and Adolescent Mental Health Services (CAMHS) at Perth Children's Hospital (PCH). I provide advice and consultation for young people who present with mental health concerns to the Emergency Department and occasionally assist on Ward 5A. Most recently I am privileged to be heading up CAMHS' Emergency Telehealth Service (ETS), based at PCH. No day is the same here – you never know what to expect and I enjoy that variety. I first came to CAMHS as part of my basic psychiatric training in 2013 and returned in 2015 as a senior registrar. My first consultant position in 2017 saw me working at the Bentley Adolescent Unit before the opening of PCH.
MF: How are services accessed?
AT: Generally, by a referral from a GP, community nurse or psychologist, or from a school professional. Children and families can self-refer to some of our services as well. Children and young people experiencing acute concerns can present to the PCH ED without referral.
MF: How and why did you choose to work in child and adolescent mental health?
AT: This subspecialty is not for everyone. We have diagnoses that are largely derived from adult presentations and some would say forced on children and adolescents. We deal with very complex situations involving multiple parties and witness the suffering of very vulnerable young people. The treatment of children is not left to child psychiatrists alone. The function of the multidisciplinary team is vital, and the teamwork with nursing staff and allied health professionals is something I love about the field. The resilience of the children I meet is truly inspirational. Narratives that have been written for them by others are filled with adversity and trauma, but somehow, they find within themselves the spirit to survive. Child and adolescent psychiatrists are trained to provide expert, evidence-informed, individual and family-focused mental health care to infants, children, adolescents and their families. The subspecialty recognises the benefits of early intervention and prevention, as well as the clinical needs of young people with established severe and complex disorders. The second Australian Child and Adolescent Survey of Mental Health and Wellbeing (also known as the Young Minds Matter Survey), conducted by the Telethon Kids Institute at the University of WA in partnership with Roy Morgan Research demonstrated that, based on self-reported information, one in five adolescents are suffering from high to very high levels of psychological distress. I believe we have an important role in promoting their treatment and recovery.
MF: What will the new helpline mean for the service?
AT: The CAMHS ETS will enable us to better care for young people experiencing a mental health crisis in metro WA. It provides young people and their families with better access to urgent mental health assessments in their homes and communities instead of presenting to an ED – places which are continually busy, sensory-overloading and not conducive to a young person's mental well-being, particularly if they have to wait for an assessment. CAMHS ETS will provide virtual 'in-reach' to the young person and their carer, school or health professional and will provide a mental health assessment in a place they are comfortable with, and without delay. Health professionals are also able to call the ETS to speak to a mental health nurse or consult with a psychiatrist. This is going to improve the quality of clinical care and the experiences of WA young people accessing emergency mental health services.
MF: Who will be on the phones? What will the clinical oversight be like?
AT: The CAMHS ETS will be staffed by experienced senior mental health clinical nurse specialists who have clinical oversight by myself as Head of Service. Every child receiving an assessment will have their care plan developed in collaboration with either myself during business hours, or an on-call child and adolescent consultant psychiatrist outside of business hours.
MF: Children's mental health and wellbeing has been put in sharp focus over the past few years and more keenly in the past several months. What are the particular worries for WA children and young people?
AT: Suicide remains the leading cause of death for young people aged 13-17 in Australia – an unacceptable statistic. Investment in mental health services is urgently needed. There have been estimates of suicides increasing 30% across all demographic groups in Australia in the next year due to the pressures COVID-19 has created. If that prediction is right, we will see an impact on the child and adolescent population, too. The number of children who engage in self-harming behaviours continues to increase. We are seeing children injuring themselves at a younger age and more severely. This has a huge impact on families, and a ripple effect through the community. The CAMHS ETS is a step in the right direction and hopefully just the beginning of change with PCH CAMHS Emergency Services and child and adolescent mental health services within WA.
MF: It has been a very disrupted year for everyone, how do you think that is impacting on kids' mental health?
AT: As the COVID-19 crisis continues, parents everywhere are struggling to keep children healthy and occupied. We saw a decline in children and families accessing our services at the start of the pandemic, and now we are seeing an increase compared to before the pandemic. There have been more mental health ED attendances to PCH in June than in any other month for the past year (263, an increase of 141 attendances since April and 102 on June last year, +63%). I believe the impact will be dependent on factors interrelated to the pandemic and also to a child's systemic context. COVID-19-associated mental health risks will disproportionately affect children and adolescents who are already disadvantaged and marginalised. Children in families where there is extreme financial hardship and an associated decline in parental mental health may experience a more detrimental impact on their own mental health. Other children who have experienced increased time with secure and stable caregivers due to the pandemic may actually experience improved mental wellbeing outcomes. Parents (like all of us) are adjusting to this 'new normal', and that looks different for everyone. Understanding the mental health effects of social distancing and economic pressure, identifying risk and resilience factors, and preventing long-term consequences, (including but not restricted to child maltreatment), are all necessary.
MF: What facilities can you offer children and young people who may need more than a community-based service?
AT: Having the CAMHS ETS based at the PCH ED makes it easy for us to arrange admissions where necessary. If the ETS assessment shows a potential need for an inpatient admission, we will ask the family to present to the PCH and the staff who took the call will be able to hand over to the staff assessing in the ED. In cases where it makes more sense to refer to another inpatient service – for example one of the older youth units – CAMHS ETS will be able to share assessments and handover to the receiving hospital, which supports greater continuity of care during an acute presentation which is difficult for patients and their families.
MF: The WA Government has recently appointed a Chief Medical Officer for mental health. Does that give you reassurance that public mental health policy – and especially children's and young people's mental health – will be given greater focus?
AT: I think the COVID-19 pandemic has increased our awareness for the capability of our health and mental health services to deal with crises and subsequent demand escalations, which is a positive for the sector. The appointment of Dr Sophie Davison is welcomed and, alongside the implementation of other recommendations made by the Review of the Clinical Governance of Public Mental Health Services in Western Australia, I am confident that public mental health policy and young people's mental health policy is higher on the agenda than ever before. Better representation for mental health at these higher levels is always welcome.