The residential aged care sector in WA has had the grace of time to prepare for an outbreak of COVID-19. Brightwater's Jennifer Lawrence details some of the plans.
---
Responsible for 11 residential aged care homes looking after WA's frail and elderly most vulnerable to COVID-19, Brightwater Care Group has learnt that it can never afford to feel fully prepared and ready to deal with an outbreak of the coronavirus.
During extensive first-hand briefings and consultations with crisis management experts and Joondalup hospital COVID ward frontline physicians, Brightwater was warned of the need to work constantly at and fine-tune its rapid response.
"It is not a set-and-forget situation, you really just can't do that," said Brightwater chief executive officer Jennifer Lawrence. "You can never prepare too much and nothing is better than practical preparation and regular scenario sessions.
"The industry and WA Department of Health together have now estimated that during an outbreak one WA aged care worker will need to change their PPE 30 times a day"

---
"You can have all the pandemic planning and training, all the documents and policies but when you actually go, 'Right, let's say in room number one with Mrs Brown we had a positive COVID. What do we do?', that focuses staff and helps you understand exactly how prepared you really are.
"We are discovering that we need that practical element in order for our people to apply their thinking fully on what is their responsibility during an outbreak.
"COVID-19 is by far the biggest challenge the aged care industry has ever faced. We are learning a lot, but it is still something that is an unknown situation. If you look at what has happened across Europe, across America and now in Melbourne, they too probably thought they were prepared.
"You can't understand in advance how difficult dealing with an outbreak will be. And I think one of the biggest challenges will be with staff, because during an outbreak they will be scared for themselves and their families and I understand that."
Victoria's recent outbreaks resulted in approximately 70-80% of healthcare workers with COVID-19 being infected at work, said Ms Lawrence, highlighting the critical need for WA aged care staff to undergo sufficient training in application of infection control practices and correct Personal Protective Equipment (PPE) donning and doffing to prevent the spread of the virus.
"Brightwater has introduced mandatory hands-on PPE competency checks," she said. "We learnt how important this was from Joondalup Health Campus, which did not have a single healthcare worker infection when dealing with passengers from the Artania cruise ship. Joondalup had someone observing their staff putting on and taking off PPE, so we are doing that too at all our aged care homes.
"Our staff undergo the Commonwealth-mandated training, the additional training we developed ourselves and this nurse-led observational auditing.
"Now the WA Department of Health has issued PPE for training purposes to all WA aged care sites so staff can practise, which is vital because smaller providers just can't afford to use PPE for this."
A novel virus with a worldwide death rate now surpassing one million, COVID-19 has hit Australia's shores at a time senior citizen-demanded Government reforms have transformed the aged care industry from a "medical and nurse-led model" into a "social and home-like carer-driven model", with onsite nursing and allied health professionals and hospitals providing acute medical care when needed.
"But with the pandemic, it is very different in that the Government approach has been to keep elderly people in aged care homes and most homes have not had the clinical expertise in the numbers they need," said Ms Lawrence.
As had been seen in Victoria, aged care systems and infrastructure that had dealt well with flu or gastro outbreaks had not coped with COVID-19 because of the "extraordinary circumstances" – the virulence, the numbers and the infinite time frame.
More than 200 Victorian nursing homes have had coronavirus outbreaks, claiming the lives of more than 600 people, reports ABC News.
Continuing to watch and learn from outbreaks elsewhere gives WA the best chance of protecting its older citizens, said Ms Lawrence.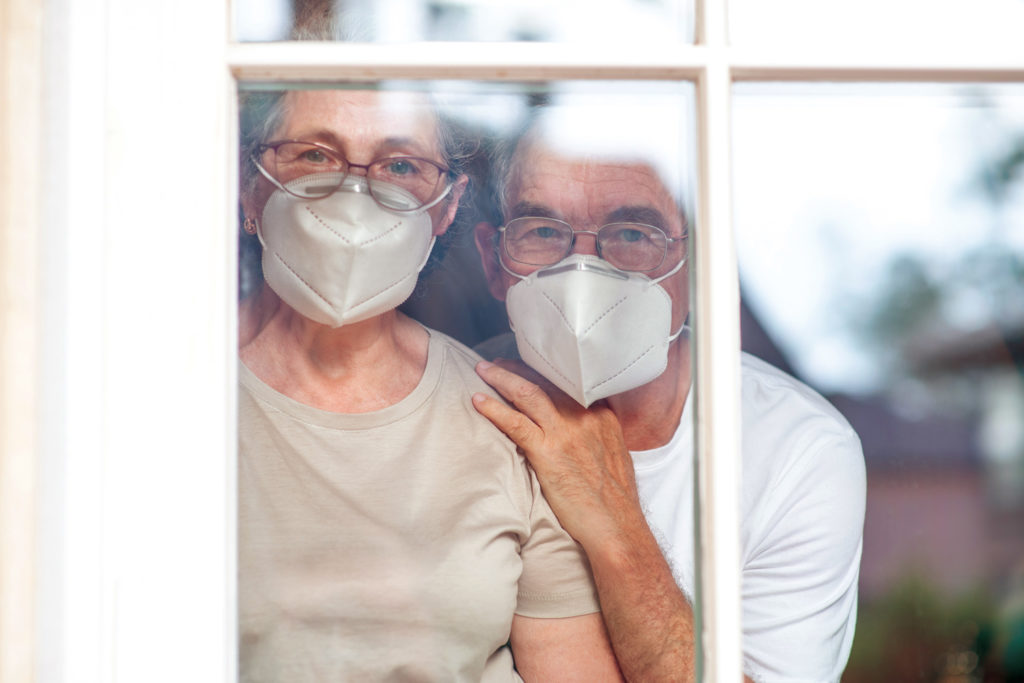 Since March, CEOs from six of WA's larger aged care providers, including Brightwater, have combined forces to share information, ideas and support each other to prepare for an outbreak by working collaboratively with the WA Department of Health and providing input into the WA COVID-19 Residential Aged Care Facility Outbreak Plan.
"This is a live plan and we are meeting fortnightly as a group to review, revise and apply any learnings from overseas and interstate," Ms Lawrence said.
"The industry and WA Department of Health together have now estimated that during an outbreak one WA aged care worker will need to change their PPE 30 times a day and we have been reassured that there is enough PPE available from Government warehouses to cover the state.
"Brightwater has some PPE on-site and has worked hard to build up our own stockpile, ready to be deployed."
Concerned by reported huge staff losses during outbreaks in Victoria, Brightwater has been busy establishing a pool of skilled aged care staff on standby ready to step in at a phone call to assist and replace those forced into quarantine – including nurses, carers and hotel service staff.
"We have in place a casual pool of trained staff who could be a replacement workforce if required and we are also currently recruiting a specifically trained surge workforce incorporating people from across our business who could be put straight into an infected site if the existing staff have to self-isolate."
Paid special sick leave is now provided by Brightwater so staff who are unwell are confident they can stay at home without any financial implications. Brightwater has also increased efforts to understand where else its employees work and may potentially be exposed to the virus – whether it be part-time work at another aged care provider or in a supermarket.
Ms Lawrence said that previously, not all carers had wanted to share details of other jobs, preferring to keep this information confidential. A large proportion were born overseas and often may not have the same level of trust in governments and information sharing.
"While the South Australian Government has restricted some aged care workers from working across multiple sites, in WA, aged care providers are currently not able to force workers to only work on one site," said Ms Lawrence.
"In South Australia this has been enforced with no additional funding to assist providers and employees with implementing this arrangement.  In the event that the WA Government makes similar directions restricting workforce movements between WA aged care facilities, measures would need to be put in place to ensure that adequate support is provided to staff and that the employment conditions they are entitled to – including work hours – can be met."
She added that the extra government funding to aged care during the pandemic had only met a "small proportion" of the additional costs incurred by providers preparing for an outbreak.
"The Government initiatives were very welcome, including additional payments for each residential aged care and home care client plus the Aged Care Workforce Retention Bonus," she said.
"It is disappointing that some employees were excluded from the bonus scheme, including Hotel Services Employees and those working in transitional care and with Commonwealth Home Support Package clients.
"To ensure all our staff felt valued during what have been very challenging times, Brightwater made the decision to ensure that every employee with direct client contact got the retention bonus by funding the payment for those staff not covered."
A key component of Brightwater's rapid response preparations for the challenges to come has been improving communication with GPs to clarify their role in the event of a residential home outbreak.
"If a client were to test positive, all GPs providing services at the affected site will be alerted immediately – this is critical. The GP will then work with the WA Department of Health and the provider to ensure appropriate and continuing care.
"GPs can provide timely information to relatives about residents as well as provide on-site support in monitoring the condition of residents, prescribing medications and renewing prescriptions.
"Many GPs now use telehealth (where clinically appropriate), either by telephone or by video calls, and this is something we have encouraged in the case of an outbreak at a residential site.
"On-site nurse practitioners, authorised to provide advanced clinical care without GP supervision, have a role to play during this pandemic, but it is hard as there are not a lot in WA with this qualification.
"It is really important that everyone knows the process and where they need to provide input so we make the right decisions during an outbreak. We have to avoid what has happened in others parts of Australia where there have, at times, been too many people involved."