While WA psychiatrists have welcomed a review into child mental health services, they warn that it cannot become another report that collects dust, as Eric Martin explains.
---
The final report from a recent review of public mental health services for children and teens in Western Australia makes for brutal reading.
The ministerial taskforce, led by Robyn Kruk, was set up as a direct result of an inquiry by WA's Chief Psychiatrist into the death of 13-year-old Kate Savage in 2020, and was tasked to outline a strategy to revamp the State's public specialist childhood mental health services. The report describes the current system as being in "crisis". 
Many doctors and other health care professionals have responded to the report, which was released in March, backing calls for reforms, particularly the development of integrated and collaborative multidisciplinary clinical services, but also warning that it required commitment – and resources – from the State Government.
The WA branch chair of the Royal Australian and New Zealand College of Psychiatrists, Dr Michael Verheggen, said this recommendation signalled "an important and exciting phase of service development which recognises the increased mental health needs of the infant, child and adolescent population of WA, and the growth in demand that has occurred for services over several years without a matched expansion of service capacity."
"It will afford psychiatrists more opportunity to collaborate with paediatricians and other health service providers in the care of patients with complex care needs, including young people with intellectual disabilities and autism spectrum disorder," he said.
However, Dr Verheggen stressed that it was important to hold the government to account.
"We call on the State Government to consider issues of governance and operational leadership in implementing the plan, so that this important work does not become yet another report on the shelf," he said.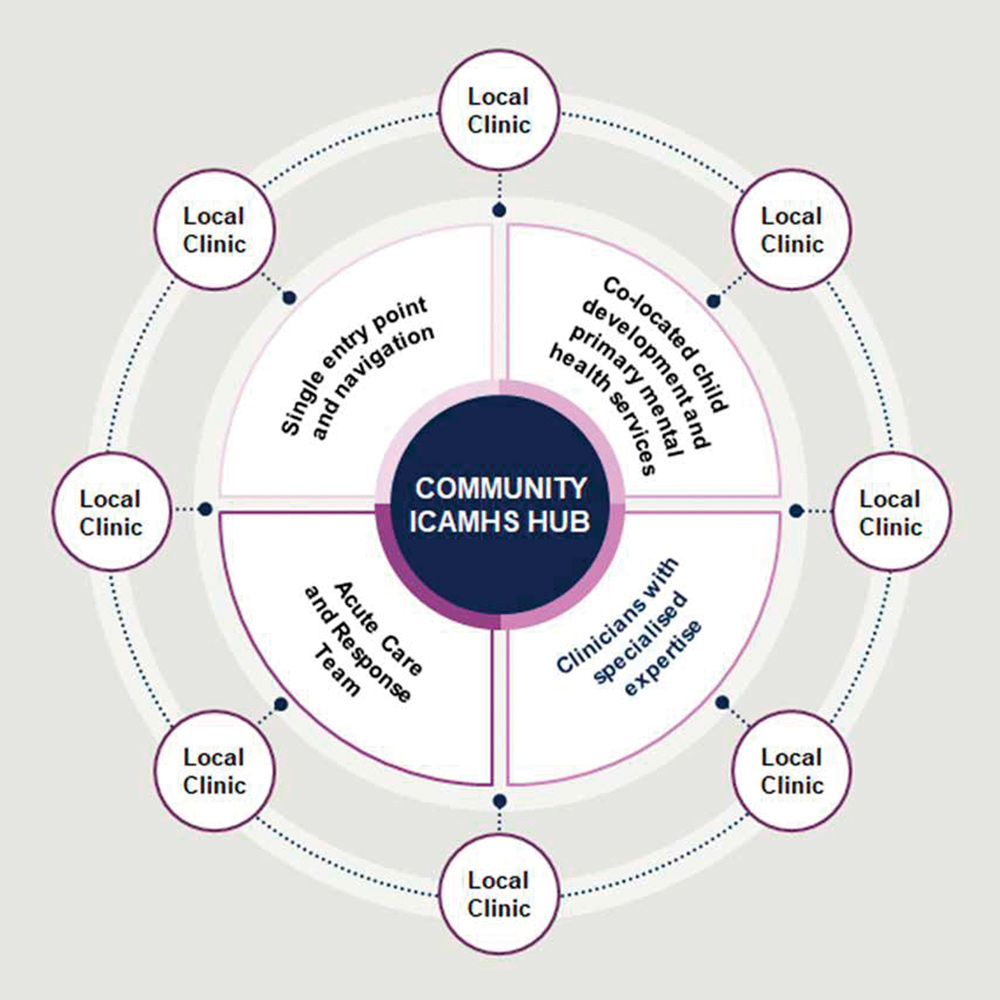 Many experts argue that while the expenditure needed for reform is substantial, the cost of doing nothing would be higher. The life path for children is changed dramatically by the early onset of mental ill-health, impacting a range of educational, employment, social and health outcomes throughout their lives. 
The taskforce report found that since 2014, the number of children experiencing severe mental ill-health requiring a specialist service has increased by more than 70%, while the number of children presenting to hospitals due to risk of suicide has increased by 50% over the past four years.
"About 14% of 4 to 17-year-olds in WA experience a mental health issue, with prevalence being even higher for children in regional areas and from vulnerable communities," Ms Kruk stated.
"Services are much harder to access than they were 10 years ago, with less than one in five children being accepted into treatment programs and, increasingly, services are, in effect, rationing care to treat older children and those with more severe symptoms and at a higher risk."
Other key findings were equally worrying:
Between 2014 and 2020, 75% of acceptances for community mental health services in metropolitan Perth were for those aged 12-17 years

Every day in 2020, there was an average of 6.9 admissions of minors into hospitals across WA with a principal diagnosis of mental health

Between 2017 and 2020 there was a 168% increase in eating disorders admissions to CAHS inpatient units and a 200% increase to WA Country Health Services hospitals

Every day in 2020, there was an average of 24.5 presentations by minors to an emergency department across WA for a mental health reason

Between 2015 and 2019, 31% of school students who accessed a specialist mental health service had an attendance rate below 60%. One in five children who accessed mental health services also had contact with police, of whom 51% were prosecuted

Between 2009 and 2018, 60% of children who died by suicide had been subject to a child protection report.
For those with lived experience, the impact of interacting with the system has often been as debilitating as the illness itself.
As one parent noted: "After almost 18 months of trying to get help for my son, I was diagnosed with depression and put on medication. The whole experience has changed me, I used to be a completely different person."
Taskforce representatives Georgia Anderson and Wendy Cream shared that the onset of mental ill-health in a child presented a never-ending question of what the future would bring.
"It is at these times that our children, families and carers look to the public mental health system to understand, support and reassure them that recovery and a future is possible," they wrote.
"At a time when people are at their most vulnerable, depleted, frustrated, and often in crisis, they have faced the reality that getting help has meant negotiating a system fraught with rejections and handballs."
Currently, there is no organised child mental health 'system', with specialist services often not connected to GPs or community services, and a recurrent theme throughout the report is the debilitating experience of children and families who have fallen through the gaps.
"Change will not happen overnight, but it must begin today," Ms Kruk said. "Small changes to the current system will not address the issues identified, neither will simply adding more resources or piecemeal changes to services.
"The ICA mental health system needs fundamental reform."
The taskforce has proposed a mental health strategy and roadmap, with a set of 32 recommendations aligned with existing WA policy commitments, and a sustainable plan to deliver the necessary change through eight key actions.
Mental Health Minister Amber-Jade Sanderson said the Government was committed to progressing the recommendations in a targeted way, addressing both immediate need and longer-term outcomes.
"The taskforce has given us very clear guidance to support wide-ranging reform and the government is fully committed to implementing all of the recommendations in the final report," Ms Sanderson said.
"It will require significant reform – a whole-of-government approach and working collaboratively with the Commonwealth because of the role it plays in providing critical primary healthcare services.
"By working together, we can make a real difference and improve mental health and wellbeing outcomes for our children."
One of the 'five pillars' of the long-term strategy for improvement is the need to re-organise existing services and build more capacity and capability to care for children, families and carers closer to their homes.
Practically, this means funding and building a comprehensive series of metropolitan (Perth North, South and East) and country hubs, which will act as a single entry-point for people to access and navigate the child mental health system.
The hubs would have the capability to support children with complex, co-occurring and specialised needs, as well as acute care and response teams to provide emergency and intensive support and treatment, thereby freeing up hospitals and ensuring that children will not be turned away and will get the care they need.
Ideally, each hub would house GPs, Headspace and Head-to-Health Kids centres, child development services, early childhood services and education support services, enabling them to:
Coordinate and drive consistency across the local clinics in their region, working with primary mental health services

Be the primary interface with local emergency departments and inpatient services

Be supported by a virtual care service that provides a 24/7 response when needed.
The strong relationships forged with local communities by existing CAMHS clinics and WACHS services would be maintained but re-organised into 'spokes'.
They would be co-located with primary mental health services and GPs, and deliver specialist mental health care coordination, support, and treatment, as well as shared care and consultation liaison with schools, youth justice and child protection services.