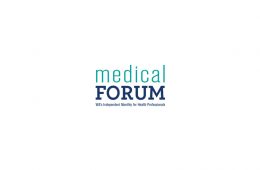 No overtime
Junior doctors at Royal Perth Hospital are no longer being paid overtime beyond 38 hours/week under new pay conditions that commenced in June. The State government claims an influx of new doctors into WA means junior doctors won't have as great a burden, while AMA (WA) says junior doctors are being forced to work for free. Who do you believe?
The inside story
A contact at a major national healthcare company revealed to Medical Forum the fascinating ups and downs the economic climate has had on corporate health. Our source said, "Medical tends to be somewhat recession proof, however, some of the GP clinics specialising in travel and industrial health have been hit quite hard. Interestingly, the pharmacy side of our business is growing well. It could be argued that this relates to some people choosing to self diagnose and treat; some GP clinics asking patients to fund woundcare options; and the cost associated with GP treatment (it is cheaper and quicker to ask the pharmacist)."
US military backs Avita
Avita Medical (formerly C3) has been awarded US$1.45m from the US Armed Forces Institute of Regenerative Medicine (AFIRM) to...
...
Read More...