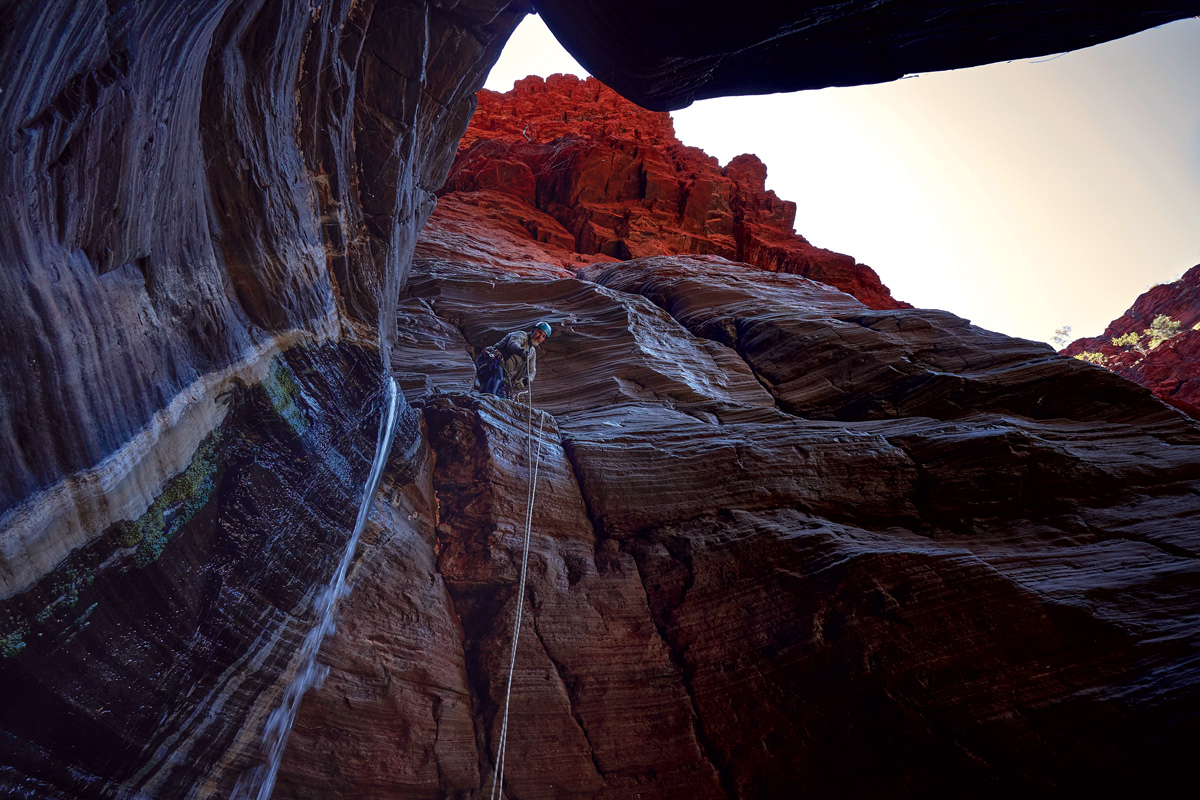 Karijini's majesty is timeless and offers new experiences for every returned traveller as GP Dr George Crisp discovered.
---
It's been over 25 years since my previous visit to the spectacular Karijini National Park and it is certainly no less impressive or awe-inspiring than I remembered.
The outdoor restaurant and bar of the Eco Retreat is a very welcome sight after the long drive from Perth, which culminates in several kilometres of dusty red dirt track, and the eco tents scattered in the surrounding wilderness make for a very relaxing and comfortable base from which to explore the park.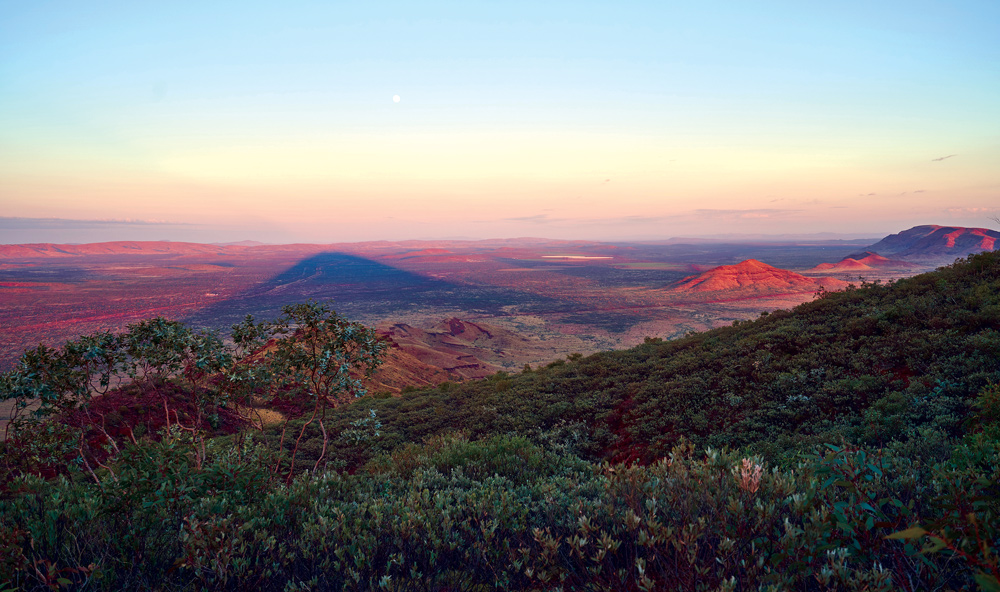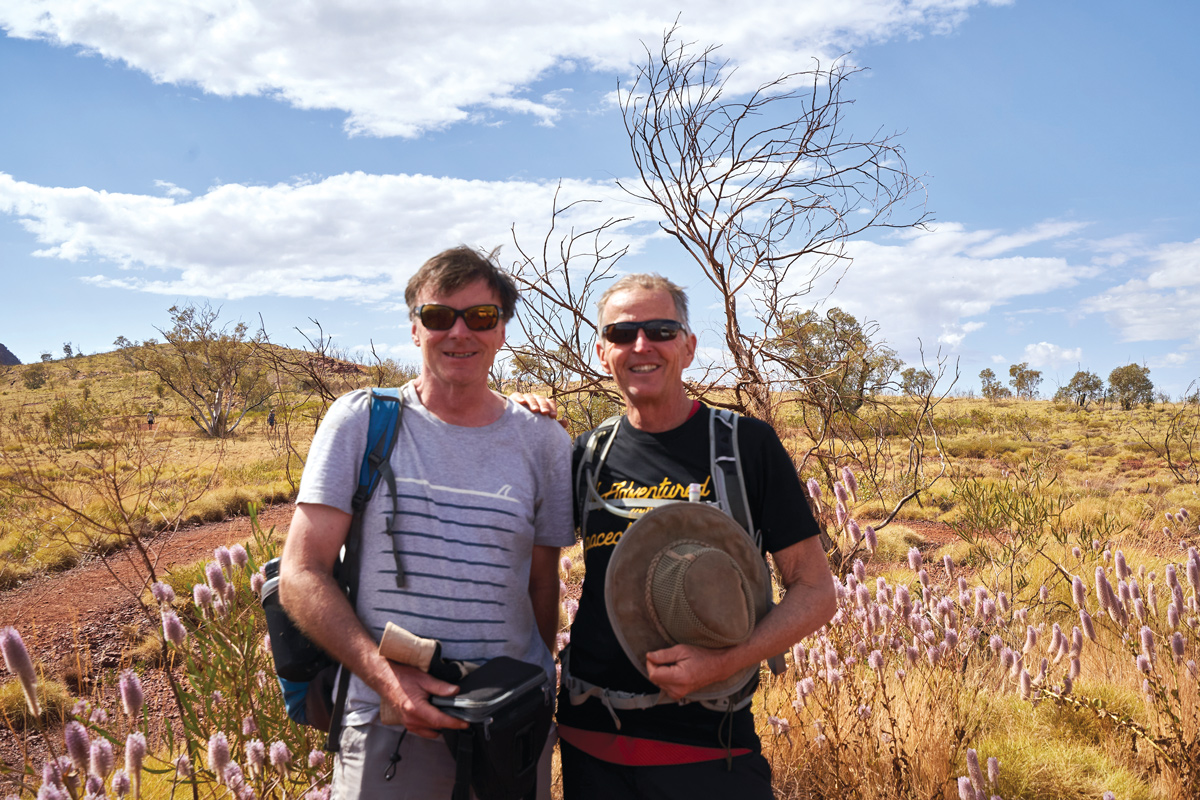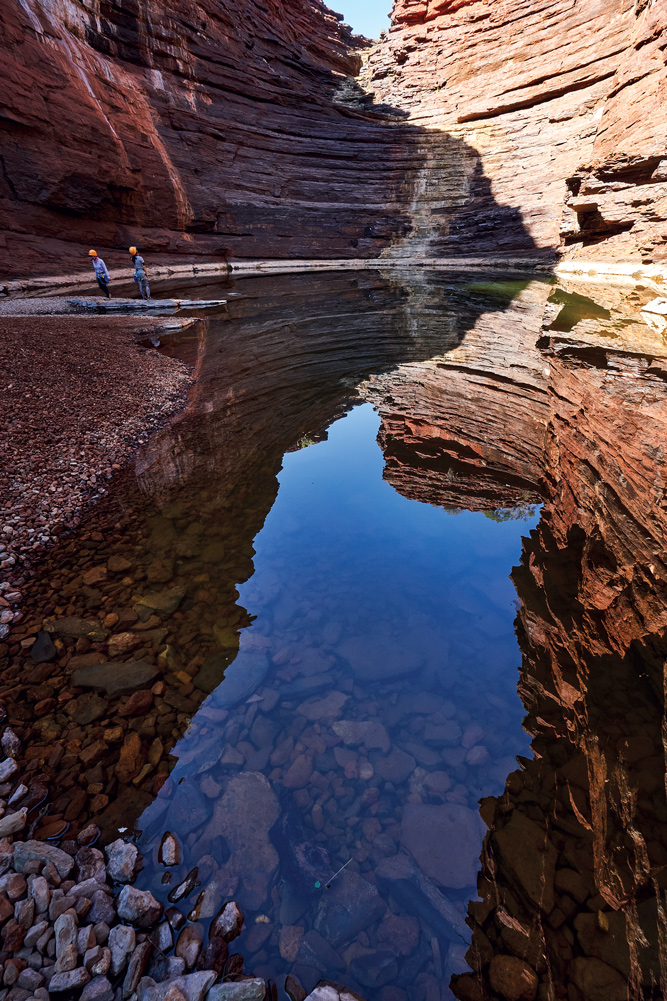 Some of the gorges are easily accessible, some visible from viewing platforms, but to get the full experience you really need to hire a guide to explore the deep narrow chasms and pools that make this place so unique.
Joffre Gorge is a short walk from the Eco Retreat and it was with abseiling harnesses, hard hats and inflatable inner tubes that we set off on our first day's adventure.
Paddling through the cool still water, with intense colours reflected off the rocks and deep blue sky above, makes this both an adventurer's and a photographer's paradise.
After half an hour or so, the water ends and a short rocky walk brings you to a 4m jump into a deep pool. The series of gorges are serene and tranquil and feel a world away. Lunch was on a shady beach before continuing the 6km trip, via junction pool and exiting through Hancock Gorge, all making for a full and rewarding day.
Our second day started with a descent into Weano Gorge through the tortuous smooth water-carved layered rock canyons. Some so narrow and winding that the sky above is no longer visible. At the end of this gorge there is a 60m abseil (through a waterfall if it's been raining!) down into Red Gorge.
We had an early start the following day for a hike up Mount Bruce, WA's second highest peak, for sunrise – definitely worth doing for the expansive views across the plains and surrounding hills – and before the heat of the day sets in.
Our last day started in Knox Gorge. This progressively narrows to a steep water slide dropping several metres into a shady enclosed pool, then on to the far side for an abseil down into another pool and beyond the massive orange-red walls of Red Gorge. We exited again through Hancock Gorge with its short climb at Regan's Pool.
These gorges are now rated as Class 5 and 6 and require qualified licensed guides and being roped up for more precarious sections, but it is well worth the extra cost to gain access to the peaceful, magical deeper parts of this ancient gorge system.
Sven from Space Chameleon Adventures provided everything we needed including equipment and catering as well as an introductory afternoon abseiling and learning basic rope skills. It's actually not difficult, very safe and quite exhilarating.
On our last night at the Eco Retreat, after dinner, we walked back to Joffre Gorge under the brilliant star-studded Pilbara night sky.
I won't be leaving it so long between visits to Karijini again.