ED: When you are invited to be ship doctor on a boat cruising the Russian Far East and Arctic Circle, there's nothing for it but to pack the parka and stethoscope. GP Dr Lin Arias reports back.
I'm back to the Russian Far East, this time heading north from Anadyr in search of Russia's equivalent of Africa's big five – polar bears, Pacific walrus, wolverine plus various species of whales and seals. The other mammals on the checklist include Musk ox and reindeer, which were introduced into the region the 1900s, lemmings, Arctic fox and the abundant ground squirrel.
Culturally, there is also much to see and learn about the traditional coastal Chukchi and Yupik people, many of whom continue their reliance on fishing and hunting, just as their ancestors did.
Waiting for us in the bay of Anadyr was the Kapitan Khlebnikov, a Russian icebreaker capable of carrying 110 passengers plus expedition staff, Russian crew and officers.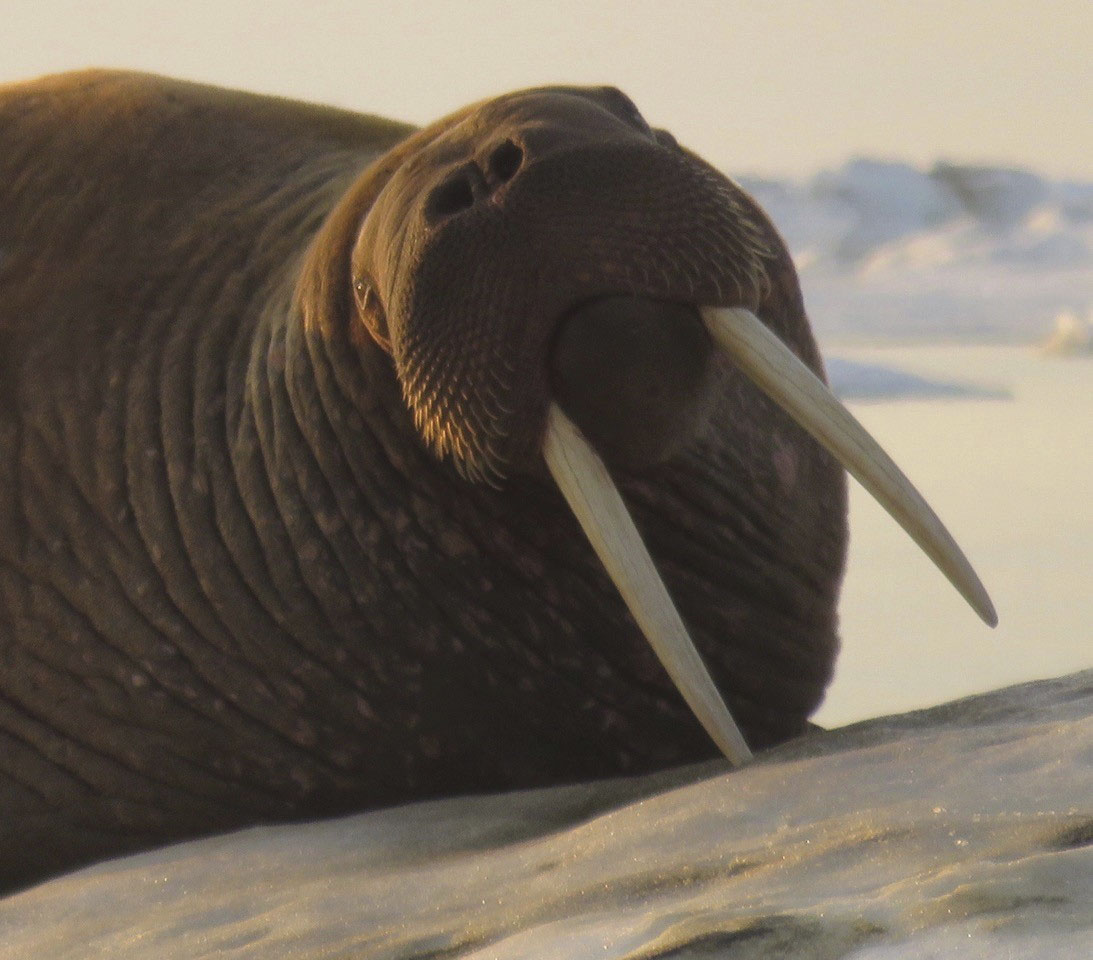 As home for the next two weeks, it would weather open sea and crash through sea ice during our journey north along the Chukotka coastline, through the Bering Strait, across the Arctic Circle to Wrangel and Herald islands, two conservation areas rich with unique geology and biodiversity.
The wildlife spotting started on the first day. Small groups of white Beluga whales, some with calves, plus the frisky spotted seals were swimming close to the ship in search of the abundant salmon which have come upstream to spawn.
First stop is Preobrazhnaya Bay for a zodiac cruise along the bird-studded cliffs. Kittiwakes, Guillemonts and gulls were wing by wing, scrabbling and nesting on the cliffs, looking every bit like high-rise apartment dwellers in tiny units. What a sight, and what noise!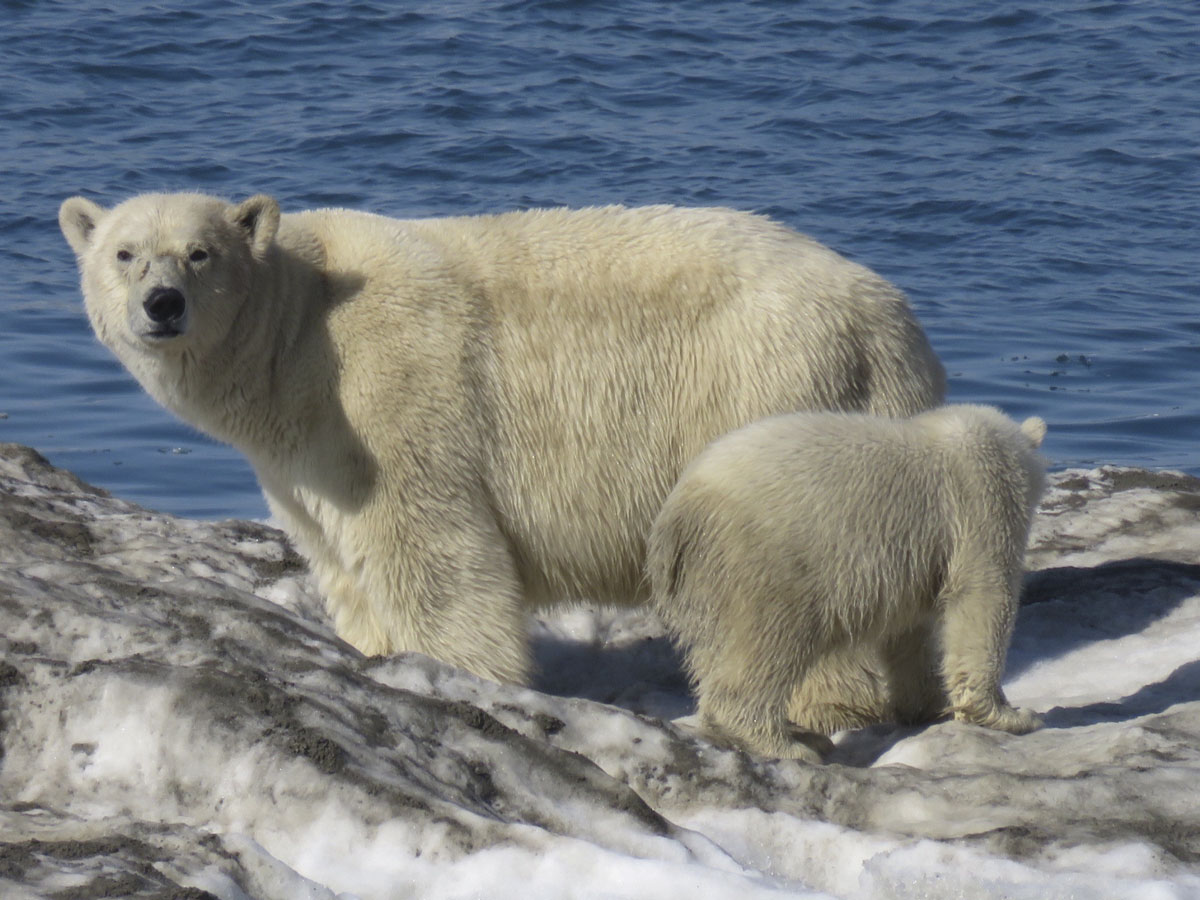 Geography buffs will know Cape Dezhnev as the north-eastern most point of the Eurasian continent. It is named after Russian Semyon Dezhnev who was first to sail through the Bering Strait in 1648, 80 years before Bering did in 1728. It is a lonely place.
We landed and explored the snow banks and cliffs, and an abandoned Yupik village on the hillside above the small beach. The inhabitants were forced to leave by the Russian authorities in 1958. The Yupik, who are often called Eskimos, also live in south-western Alaska.
In the coastal village of Lavrentiya, we lost ourselves in the fascinating museum there and were treated to an exhibition of local dancing and food. The indigenous people are allowed to hunt walrus and whales on a quota system. Marinated whale meat, anyone? It's not for me, though I can vouch for the delicious cloudberries!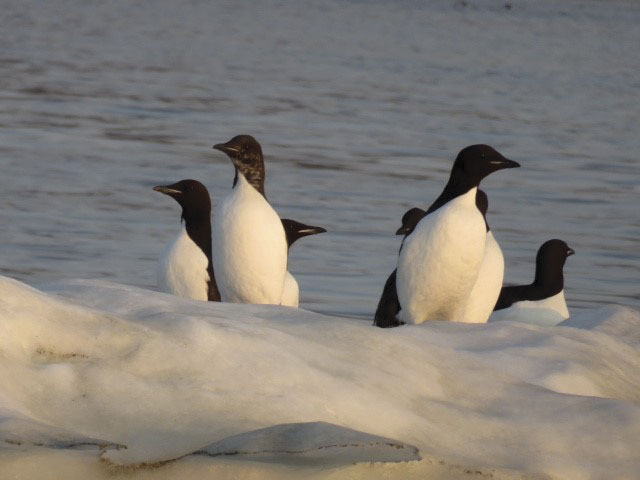 Waking up to the sound of thick sea ice scrapping the hull gets everyone up and on deck. We have 20 hours of light and as we head north, darkness never really settles. Through breaks in the sea ice, we were treated to great views of humpback and bowhead whales.
And then we heard the call: "Polar bear on the ice at 3 o'clock" which turned out to be the first of many sightings of these marvellous animals. We had a bonanza viewing experience when the ship sailed to within meters of a floating whale carcass. Six polar bears, including a mother and cub, were taking turns to feed. Usually the animals are solitary, each to its own area of ice, so having a group together is unusual.
Sadly, we finally had to restart the engines and move on. Over the course of the trip we saw 40 bears, including several on land.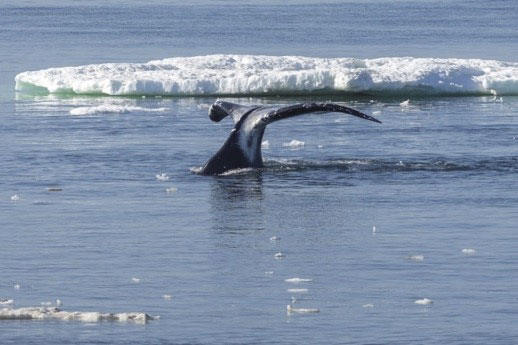 Most of the time we spotted bears on the sea ice, either from the ship or when we went zodiac cruising. Small groups of Pacific walrus, with their long white tusks, were also numerous on the ice.
We had two days of landings on Wrangel island, hiking with the rangers who live there all year round.
Both Wrangel and Herald islands were untouched by glaciers during the Pleistocene era. It is thought they are the location of the last of the woolly mammoths to roam Earth. Now the islands are referred to as polar bear maternity wards, with over 300 dens on each island. Perfect for viewing and, as we discovered, close encounters.
Good weather continues to prevail and we arrive at Lorina for the annual Beringian Arctic Games. Coastal communities along the Russian far east and Alaska's coastline come together to celebrate their traditional customs and engage in some friendly competition.
Traditional dancers in beaded costumes sing and dance most of the day. Traditional food – whale meat and blubber, walrus meat, salmon, cakes and various berries and greens – are free to all. Lovely beaded handicrafts and carvings are on display, and there's plenty of information for youngsters about preserving their environment.
The most watched event is the rowboat racing. Teams of six rowers per boat, with about four boats to a race, pull against the stiff wind and into the fog for 5km and back, watched and cheered on by those of us on shore.
As we head back to Anadyr, we cruise by grey whales feeding, gorgeous glaciated valleys with green hills dotted with colourful summer flowers, and visit ancient deserted occupation sites, such as Whalebone Alley on Yttygran Island.
All along the trip naturalists give talks on subjects ranging from the history of Russian exploration and seafaring (keen readers may know of the unlucky Karluk) to sea ice dynamics, marine mammals, botany, ocean currents, and arctic ecology.
There are reference books and plenty of fiction in the library, plus a gym, pool and sauna to while away time between sightings, chatting, meals and the next great day.
Medically speaking, there are only viral illnesses and minor injuries to attend to on board this time. I hope for the same good fortune when I join the Heritage Expeditions' cruise traversing the great North East passage.