COVID vaccines have been developed and administered in record-breaking time, but Dr Karl Gruber (PhD) looks at how effective they have been and what is still needed.
---
Vaccines have long been recognised as one of the most important developments of modern medicine. They reduce disease, disability and death from a wide range of infectious diseases, saving the lives of millions of people each year. 
Globally, immunisation programs are estimated to prevent about six million deaths a year and have saved $586 billion from the direct illness costs across 94 low- and middle-income countries. So, we know they work.
The COVID-19 pandemic is not a unique event. However, this pandemic has offered some revelations, not the least the capacity to deliver much-needed technological developments in record time. It has also highlighted shortcomings such as equity and access to life-saving vaccines and medical treatments for everyone – even those who can't afford it. 
It has taken a global effort to develop, test and deploy vaccines in less than a year, a significant outcome in the history of medicine. However, the vaccine development was not the product of a rushed process, rather, it was due to the establishment, long before the pandemic started, of a solid research pipeline, and technologies that allowed for the development of safe and effective vaccines. 
It was also possible thanks to the amalgamation of a series of factors that only a pandemic could bring together. 
Vaccines normally take a long time to develop, a decade or more sometimes. But, according to Dr Mark Toshner, Director of Translational Biomedical Research at the University of Cambridge, that time lag is not necessarily to ensure a safe vaccine.
"It's 10 hard years of battling indifference, commercial imperatives, luck and red tape. It represents barriers in the process that we have now proved are 'easy; to overcome," he said in a statement.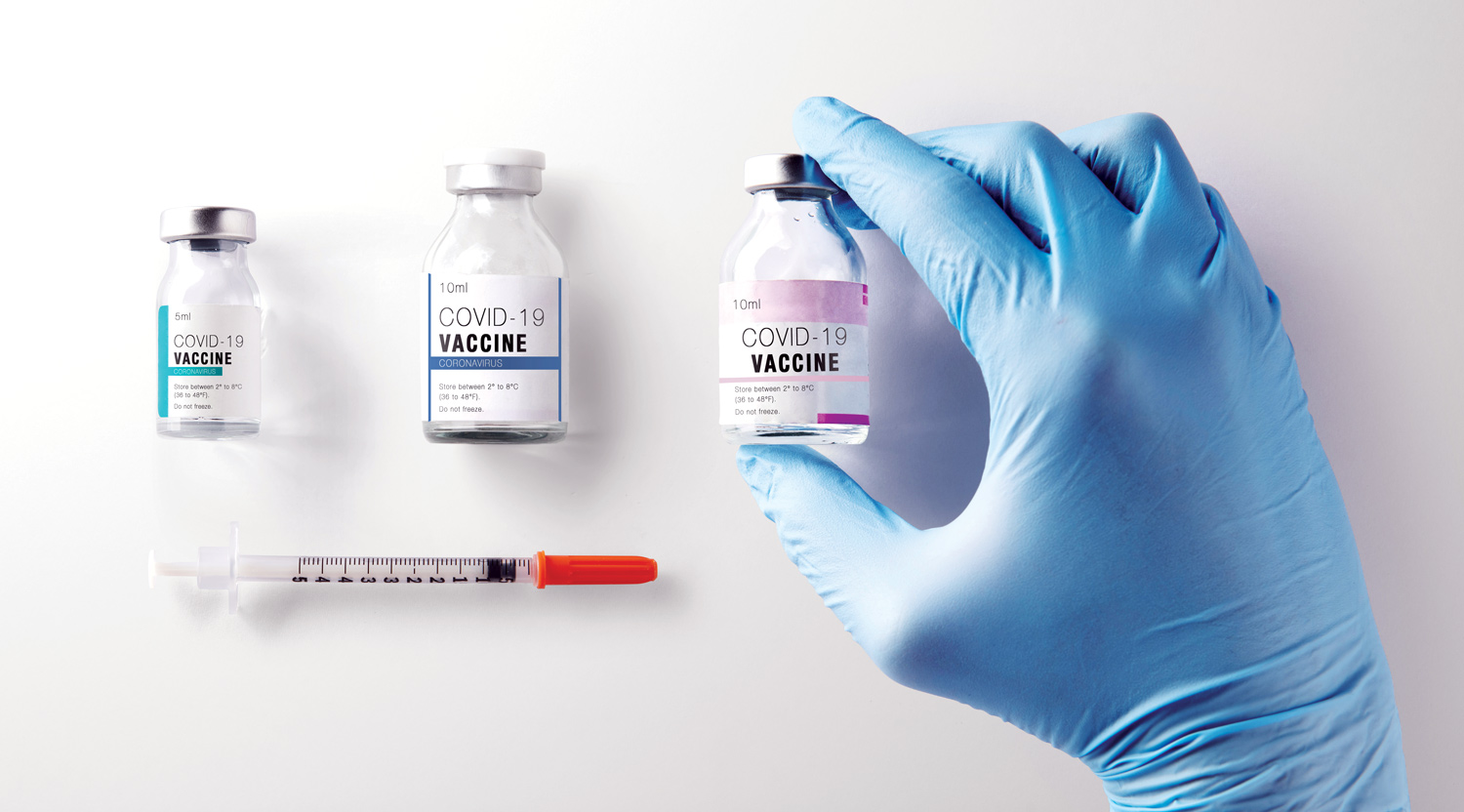 Governments' responses to the COVID-19 pandemic removed those barriers for scientists.
"You just need unlimited cash, some clever and highly motivated people, all the world's trial infrastructure, an almost unlimited pool of altruistic, wonderful trial volunteers and some sensible regulators," Dr Toshner said.
Now that the vaccines are in the arms of the general population, a critical question in the mind of clinicians and patients is how safe and efficient are these vaccines?
As of December 2021, 22 COVID-19 vaccines are in use around the world and dozens more are in the pipeline. In Australia, only three vaccines have been approved and offered to the general population: Vaxzevria (AstraZeneca), Comirnaty (Pfizer) and Spikevax (Moderna). 
The vaccines from AstraZeneca and Pfizer were the first to be approved and implemented in Australia, with the first doses being deployed in February 2021. By mid-November, Australians had reached the Federal Government target of 85% of people aged over 16 double vaccinated. Relative to other states, WA remains behind in vaccination coverage. 
However, the WA Government has established tough new legislation that requires virtually all workers in WA to get fully vaccinated by the end of the year – or lose their jobs.
As to quality of vaccines, two key concepts come into play: efficacy vs effectiveness. Vaccine efficacy measures the performance of the vaccine in clinical trials, and studies so far have shown that all Australian-approved vaccines
are highly efficient. 
One clinical trial based on 43,548 participants from the US, Argentina, Brazil, South Africa, Germany and Turkey, showed that the Pfizer vaccine had an efficacy against infection of about 95% following the second dose, in people 16 years or older. In contrast, AstraZeneca, according to WHO, has an efficacy of a little over 63%, a figure mostly backed by a clinical trial of 23,848 participants from Brazil, South Africa and the UK.
However, efficacy is just one side of the story. Vaccine effectiveness is what most people should really care about – effectiveness measures how well a vaccine performs in a real-world setting. 
Vaccine effectiveness for both Pfizer and AstraZeneca were significantly different from the promising efficacy data. One large study that analysed data from 384,543 people age over 18 years from across the UK, found that these two vaccines indeed offered protection from COVID-19, but not as much as promised and not for as long as we had hoped. 
The study found the effectiveness of the Pfizer vaccine 14 days after the second dose was about 94% for the Alpha variant of the virus and 84% for the Delta variant. For AstraZeneca, the study found that effectiveness was 86% for the Alpha variant and 70% for Delta. 
According to Dr Jürgen Richt, Director of the Center on Emerging and Zoonotic Infectious Diseases at Kansas State University in the US, a more important issue is waning protection. As more data comes in, it's becoming clear that vaccine effectiveness decreases over time.
One study that analysed data from 1,475,391 participants found that, after five months, vaccine effectiveness dropped to 47.3% for AstraZeneca and to 69.7% for Pfizer, among people over 16 years of age. For people over 65 years of age, these figures turned to 36.6% effectiveness for AstraZeneca and 55.3% for Pfizer.
"The critical antibodies we need to protect us against SARS-CoV-2 are neutralising antibodies. High levels of SARS-CoV-2 specific neutralising antibodies are induced after mRNA vaccination especially after the second vaccination with the Pfizer/Moderna vaccine," Dr Richt said.
"However, after a period of time the levels of these antibodies in the blood drop and, therefore, a booster vaccination after six months is recommended for certain age groups and individuals with co-morbidities or at high risk."
According to Dr Zoë Hyde, Senior Research Officer at the Western Australian Centre for Health and Ageing at UWA, the current data paints a very clear picture: we need vaccine boosters.
"The vaccines' real-world performance has held up pretty well compared to the clinical trials, but we've learnt these are three-dose vaccines, not two," Dr Hyde said.
In response to this issue, booster vaccines are now on the table in most countries that can afford them, including Australia, where boosters have been available since November. Public health experts will be hoping most people step up and get the third jab to boost our protection against COVID.