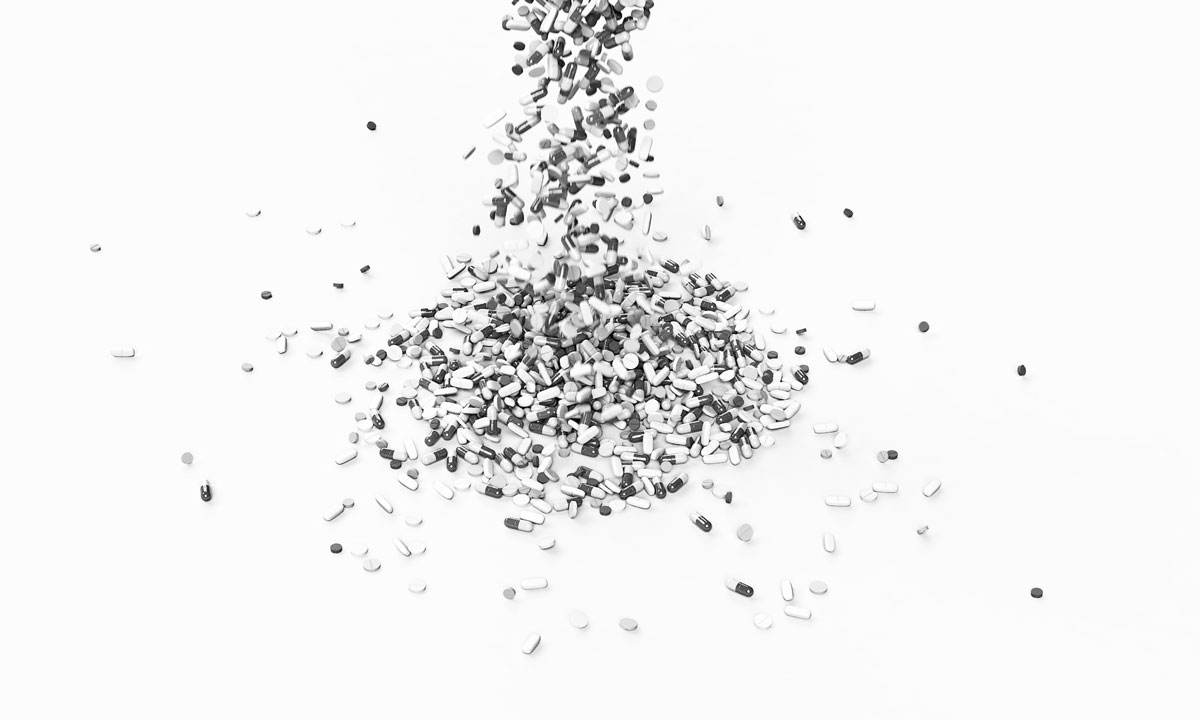 Antimicrobial resistance has been a growing issue for many years. Without coordinated strategies to improve antibiotic use and slow progression of resistance, there will be dire consequences for rural and remote Aboriginal communities.  
Research shows these remote communities have Australia's highest rates of antibiotic resistance to bacteria such as Staphylococcus aureus (golden staph) – around 50% are resistant compared to 15% elsewhere – and according to a Medical Journal of Australia article, it's due in part to the heavy burden of infectious diseases combined with high rates of antibiotic use.
As head of Skin Health at the Wesfarmers Centre of Vaccines and Infectious Diseases based at the Telethon Kids Institute, I led the first antimicrobial stewardship audits in the remote sector alongside partner organisations as part of the HOT NORTH Improving Health Outcomes in the Tropical North research program at Menzies School of Health Research.
Previous studies have shown that 50% of Aboriginal children in remote communities have at least six antibiotic prescriptions by their first birthday, for conditions including respiratory tract infections, skin sores and ear infections.
Updated, timely, high quality data about how antimicrobials are being used in the most remote parts of Australia is needed to learn how big the problem really is. Current data, mostly gained from hospitalised patients, is only the tip of the iceberg.
We already know that if we can't slow the spread of antibiotic resistance to deadly pathogens in these remote communities, we will come to a point where there just aren't any treatment options available to save the lives of people suffering life-threatening infections.
Finding the right balance is difficult. We don't want to discourage people from seeking treatment and taking antibiotics when they need them, but we need to encourage healthcare providers to prescribe the right medications, to the right patients, for the right indication and for the correct duration of time.
The only way forward is a co-ordinated approach nation-wide, collating information to help us understand the true magnitude of the problem and prompting action to move skills and resources into the sectors that need it most. This will ensure the necessary frameworks are developed and the knowledge is there to stay on top of the antibiotics being prescribed according to resistance problems in the area.
We must also acknowledge antimicrobial resistance can't be addressed in isolation. The drivers come down to the social determinants of health such as living conditions and access to clean water. The problem is all encompassing and it's our responsibility to work together to solve it.
Key Messages
Antimicrobial resistance is growing and is worse in remote communities
Current hospital data understates the problem
A coordinated approach is needed to solve this problem
References available on request.
Questions? Contact the editor.
Author competing interests: nil relevant disclosures.
Disclaimer: Please note, this website is not a substitute for independent professional advice. Nothing contained in this website is intended to be used as medical advice and it is not intended to be used to diagnose, treat, cure or prevent any disease, nor should it be used for therapeutic purposes or as a substitute for your own health professional's advice. Opinions expressed at this website do not necessarily reflect those of Medical Forum magazine. Medical Forum makes no warranties about any of the content of this website, nor any representations or undertakings about any content of any other website referred to, or accessible, through this website.