Singer Kate Ceberano knew making an album during a pandemic might be tricky, but she never expected it to change her life quite like it did.
By Ara Jansen
---
Kate Ceberano thinks of her latest album as a collaboration between herself and a different version of herself. While that might seem a little esoteric, the popular Australian singer says the combined experience of making Sweet Inspiration and the coronavirus pandemic changed her. 
If it was ever the role of an artist to reflect the times – and their life in those times – then that version of Ceberano is it.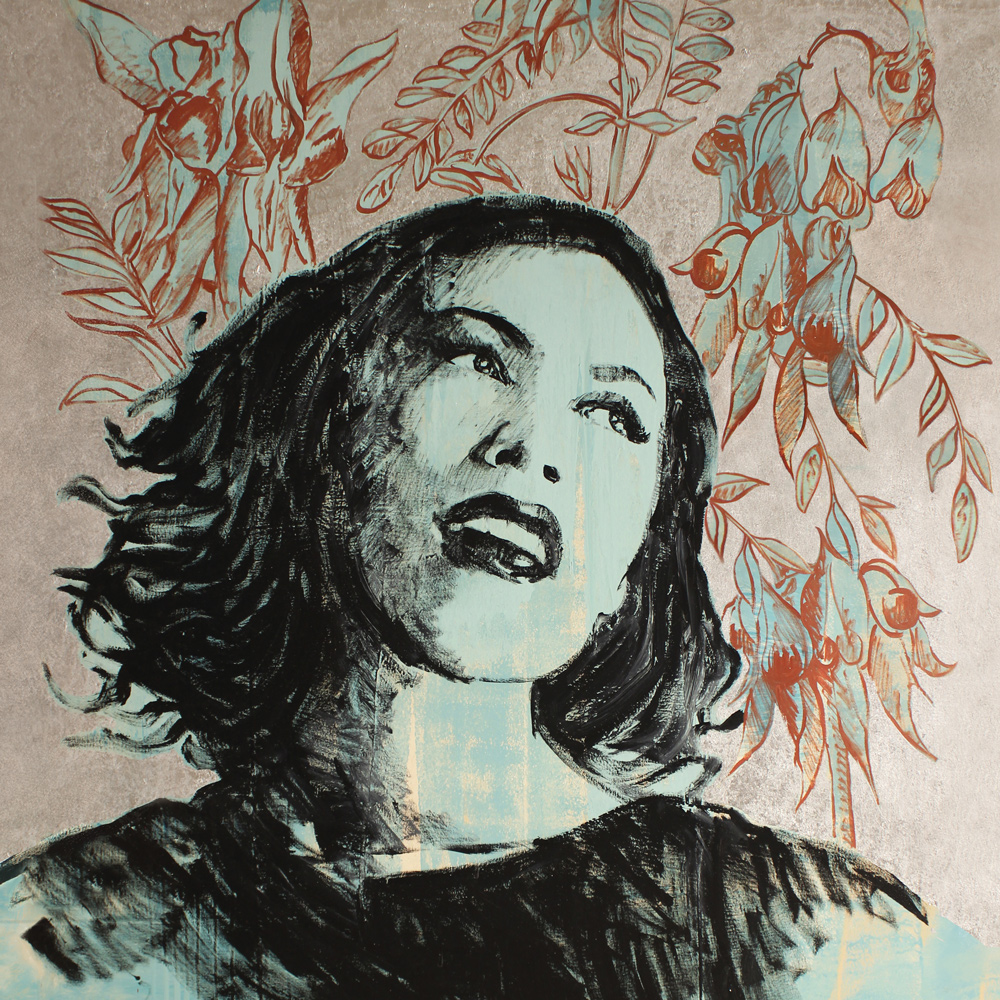 Alongside two original songs, this lovingly chosen collection of covers are delivered in Ceberano's smooth pop-jazz style and are interpreted with her characteristic passion and compassion, like a soothing blanket which wraps effortlessly around the listener.   
"I didn't want to release something that wasn't contextually interacting with the world around me," explains Ceberano. "A journalist wrote that this album is a break-up album. It is – a break-up with one world and a reconnecting with the world as it is today. I didn't want to do anything that was artificial. I wanted it to be as you are, in a moment in history, and this is how you documented it."
Known for expressively and beautifully translating other people's songs to make them her own, Ceberano has had Top 10 albums across five decades – 80s, 90s, 00s, 10s and now with Sweet Inspiration, 2021. This puts her in a special class of ARIA artists joining AC/DC, Kylie Minogue and Midnight Oil.
Sweet Inspiration features two new original songs, Hold On and the title track. The rest are renditions of some of Ceberano's favourite songs such as So Far Away by Carole King, If It Be Your Will by Leonard Cohen, Elbow's Mirrorball, You Needed Me (a hit for Anne Murray and Boyzone) and Lennon and McCartney's The Long and Winding Road. 
It's personal
"The only criterium was that the songs had to have some emotional connection to me or familiar experiences," says Ceberano, who also produced the album. 
"Sitting on a piano stool with Peter Allen and hearing his version of I Honestly Love You was amazing and memorable, and Dolly Parton's I Will Always Love You – I truly feel is a part of me. There's nothing quite like the original source."
Early last year, Ceberano began planning her 28th album but before there was time to start recording, she found herself in lockdown. 
"In that first week, two years of work just fell off the calendar, but it was the same for a lot of others, so it was hard to complain. I started writing on the piano and accompanying myself, using new skills and teaching an old dog new tricks. It proved to be the best therapy."
In between lockdowns in Melbourne, she and her band managed to sneak three days in a studio to record a dozen tracks. They used the same Melbourne studio where Ceberano recorded her 1989 debut solo album, Brave. No one had been able to play in the same room for a while and they all "held on like a raft in a storm and made these songs mean something more." 
With being together and studio time at a premium the singer says everyone threw all their love, frustrations and energy into the music and came out the other side feeling like so many more things were possible. 
"The world turned suddenly upside down overnight with panic and unknowns and singing seemed too simple – inappropriate and indulgent in the face of the times. But Nina Simone says the artist must sing for the times, so that's what I did.
Unhelpful thinking
"I'd put myself in this space thinking I was only entitled to make a covers album. No one put me there, I did that myself. I started to wonder if my originals were no longer relevant. Then I realised it was a privilege to record and perform anything, anytime. It's a service. With that, I rewired something which has been part of my menacing inner voice and has been very toxic to me."
The musician came out of the process unexpectedly stronger, more confident and with the second most important album of her life, after her debut Brave. Through her eyes and her life's experience she distilled everything she had learnt to date, letting that version of herself make the album. 
The song, Sweet Inspiration, was written by Ceberano and longtime friend Rick Price. Despite it being an original, Ceberano sees it as a cover. A version recorded by the woman she was last year during lockdown. 
The soulfully uplifting song is about Ceberano's feelings for nature, especially when it was hard to be outside and how so much is at the whim of nature and the weather. Despite the potential dangers, it's no less beautiful.
"I feel very changed as a person since COVID. I feel that Sweet Inspiration is very much someone I used to be and it's a gorgeous album. This is everything I wanted so I can move forward."
Win…
We have three copies of Kate Ceberano's new CD Sweet Inspiration to give away, thanks to Sony Music. Visit our competitions page to enter.