Albany GP Dr Meryl Broughton spent 10 years doing autopsies as an after-hours job. In her first book, she's sharing the cases which lift the sheet on real autopsies – and her passion for solving a mystery.
By Ara Jansen
---
In her wonderfully titled book Autopsies for the Armchair Enthusiast, Dr Meryl Broughton exudes an obvious passion for solving the mysteries of the sudden and unexpected deaths of those who ended up on her autopsy table.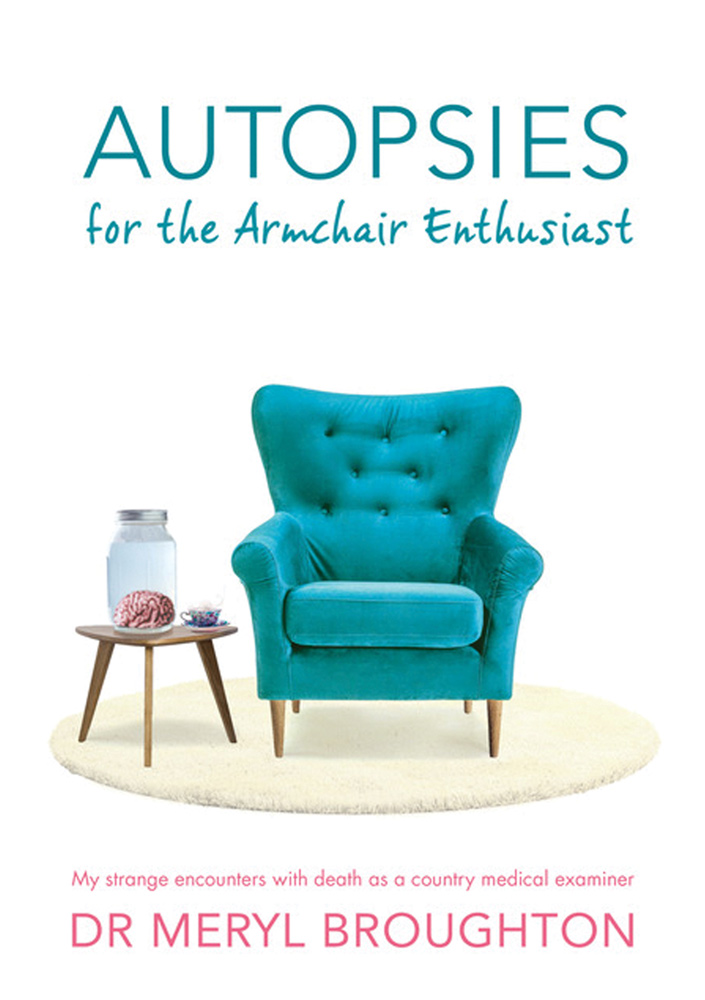 Laced with a good dose of respectful humour, the former forensic pathologist delves into the varied cases she worked on and shares the stories behind them. As a reader you're able to get up close and stand next to her as she weighs, measures, digs around and investigates. 
"I loved the process of doing an autopsy," explains the Albany-based GP with a cast-iron stomach. "I like the physicality of performing an autopsy – looking at the tissues, touching, feeling and smelling, it's a sensory experience. 
"The other thing I liked about it was there was plenty of time. You weren't under pressure like a surgeon. I also liked the idea of thoroughness, not missing anything and looking for an answer to a problem that's meant to be solved. There was often a mystery. 
"As a GP you see a disease at the start and then you follow it through and get a better idea of what's going on as you go along. It's hard going and there's a lot of uncertainty, so it was good to have a medical side interest that was completely different but still had relevance."     
Autopsies for the Armchair Enthusiast shares stories about the cases Meryl worked on. Names and some details have been changed to make for a better read, but these are the cases which came across her table. Collectively they were sudden and unexpected deaths by ultimately natural causes, but Meryl's job was to figure out how, even if the circumstances were sometimes less than obvious or straightforward.
She did about 110 autopsies over a decade as a forensic pathologist and used her personal files and notes to jog her memory or fill in the blanks about each case. 
"What you see on TV is not quite what you get in reality," explains Meryl. "I wanted to use the coronial autopsies to go through the human body's systems sequentially showing what can happen.
"I also looked for statistics on things like how many people actually die on the toilet or in the laundry. That's part of the reason I ended up writing a book for general readers rather than a medical book. You don't have shows like CSI or Silent Witness and true crime being so successful without people being interested in it. I also wanted to tell a good yarn."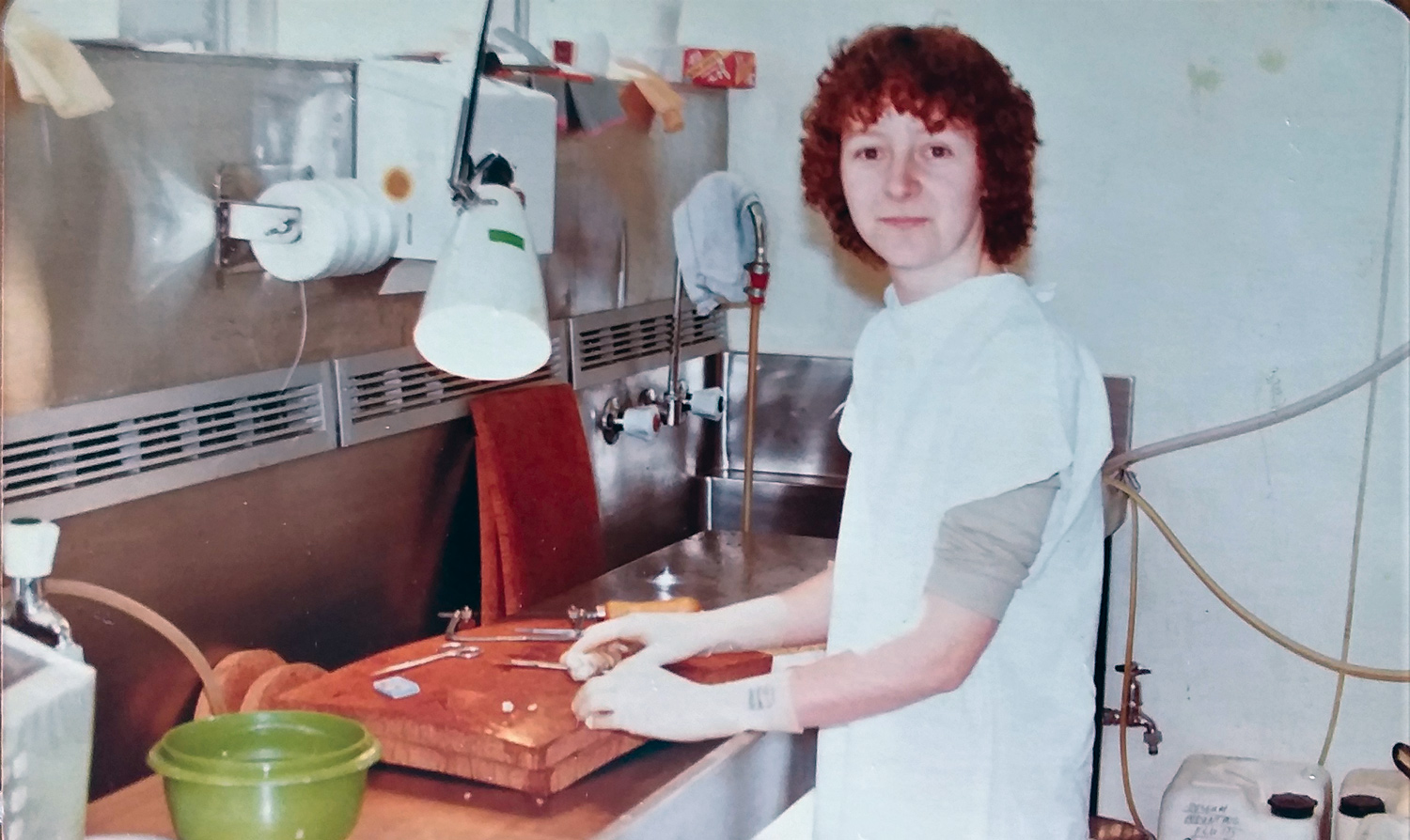 Privacy was of course a consideration in how Meryl told her stories and has honoured the dead through the "sanctity of the consulting room".  She couldn't exactly approach the patients and get their permission so she had to be careful how she laid out the cases in her book. While these days people seem happy enough to post on social media all about their gall bladder operation, Meryl wanted to be respectful towards her late patients. 
"Giving the people in the book fake names suddenly helped them take on a fictional life of their own. There are some fictional elements because I didn't always have all the information I needed, but the medical information is accurate and real."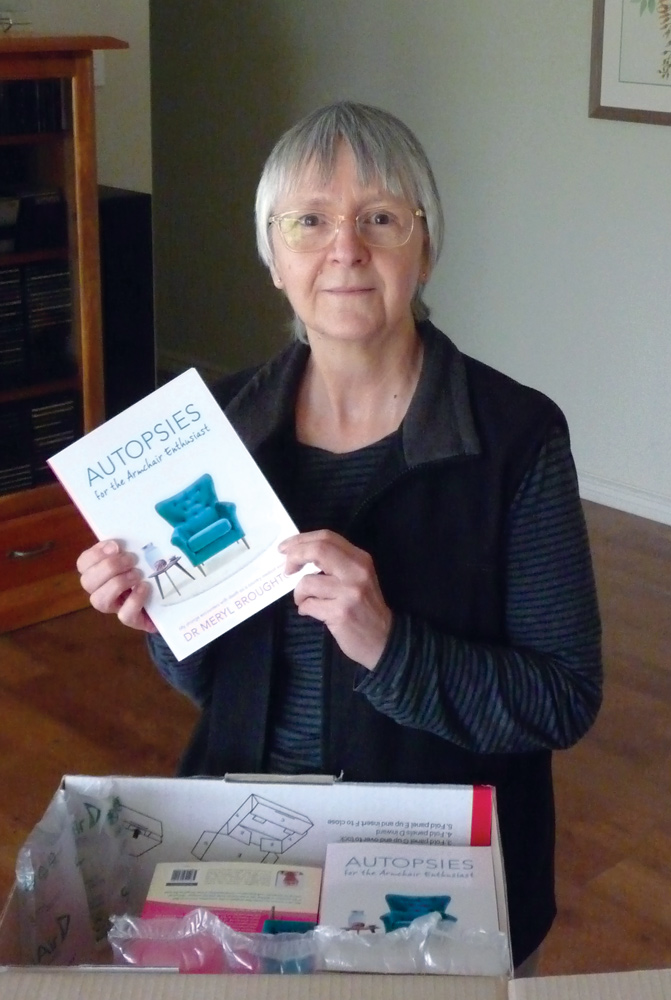 Originally from Perth, Meryl did three years of medicine at UWA, but after marrying, moved to Victoria and completed her degree at Monash University in 1980. She did anatomical pathology for several years before going into rural general practice and then became vocationally registered in 1992. 
On returning to WA and settling in Albany in 2003, it was a case of perfect timing. The GP who had been doing local autopsies for the coroner was due to retire and because Meryl had that unusual skill set, she ended up being the natural choice. She was also in the unique position of being the only person doing autopsies outside Perth. 
Eventually she was also the last GP in the state and maybe even the country, to conduct regional autopsies. Separate from the stories, Meryl's book also charts the end of an era for regional medicine. When a new regional hospital was planned for Albany, no post-mortem room was included in the morgue, putting the nail firmly in the coffin. 
These days autopsies are performed in Perth and there's no call – or local facilities – for Meryl to conduct examinations. 
She was eventually inspired to write Autopsies for Armchair Enthusiasts. The first draft was completed in 2014 and after finding a kindred publisher, it was released late last year. 
Meryl doesn't aim to only entertain with the interesting situations and mysteries she was called on to investigate, but also to educate readers on how their bodies' systems work and encourage them to improve their own health. With a view to helping make positive small and large steps, she hopes they will stave off prematurely ending up on an autopsy table. 
Encouraged by the success of this book, Meryl's next writing project is likely to be a medical memoir on the weird, wonderful and interesting world of being a country GP. 
ED: Autopsies for Armchair Enthusiasts is published by Bad Apple Press, $27.99