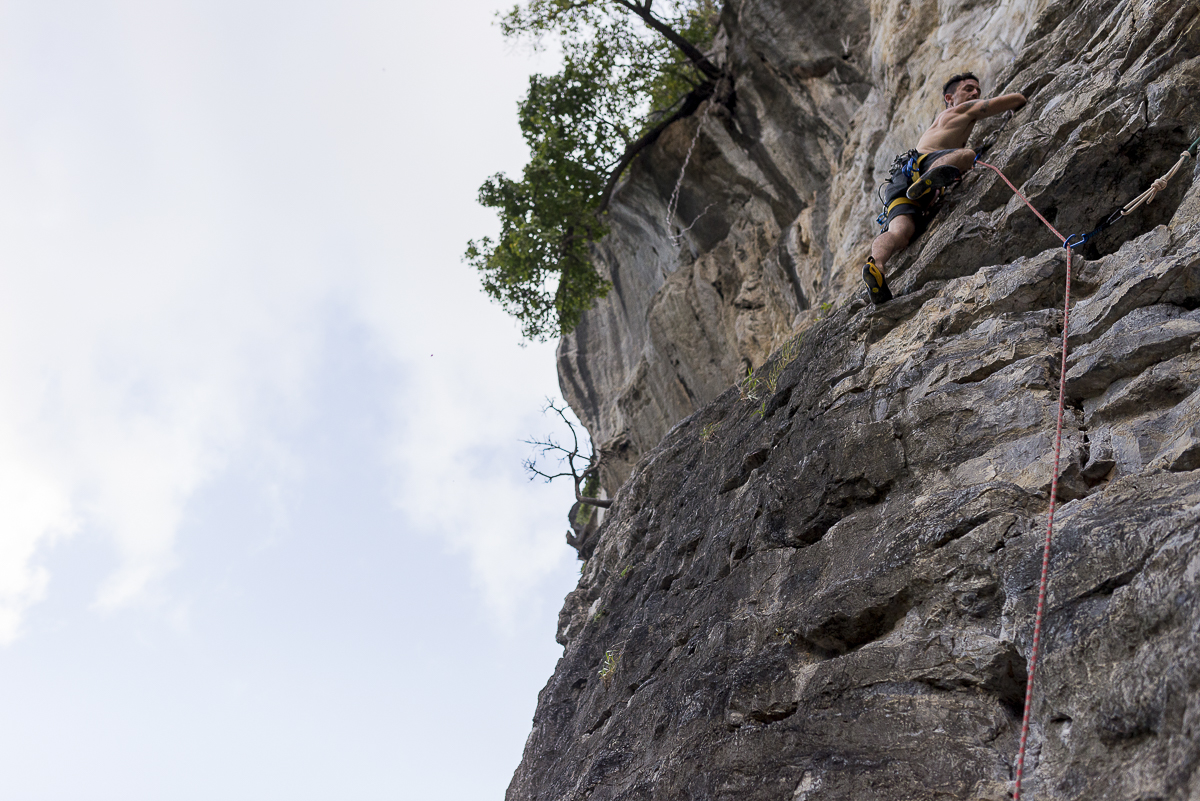 Our author scales the heights and discovers some mysteries about sport climbing … and himself.
The journey to Rai Leh is as breezy as the warm winds coming off of the Andaman sea: fly into Krabi international; take a short mini-bus trip to Au Nang (a prominent beachfront resort town); hop on a long-boat to Rai Leh, then let the relaxed rhythm of life flow over you.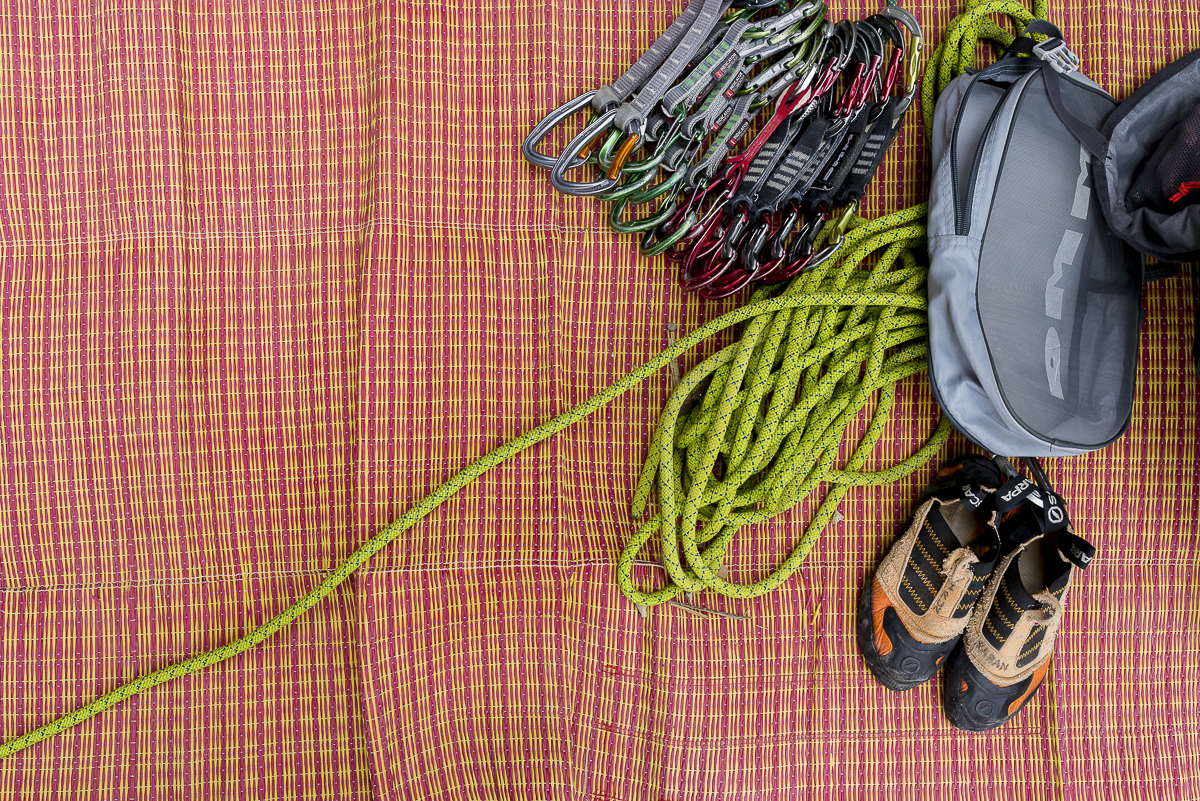 Once the long-boat putters into the warm turquoise waters and settles into its mildly unsettling rhythm, Rai Leh's grandiose limestone cliffs soon come into view, towering over sundrenched beaches and lush tropical jungles.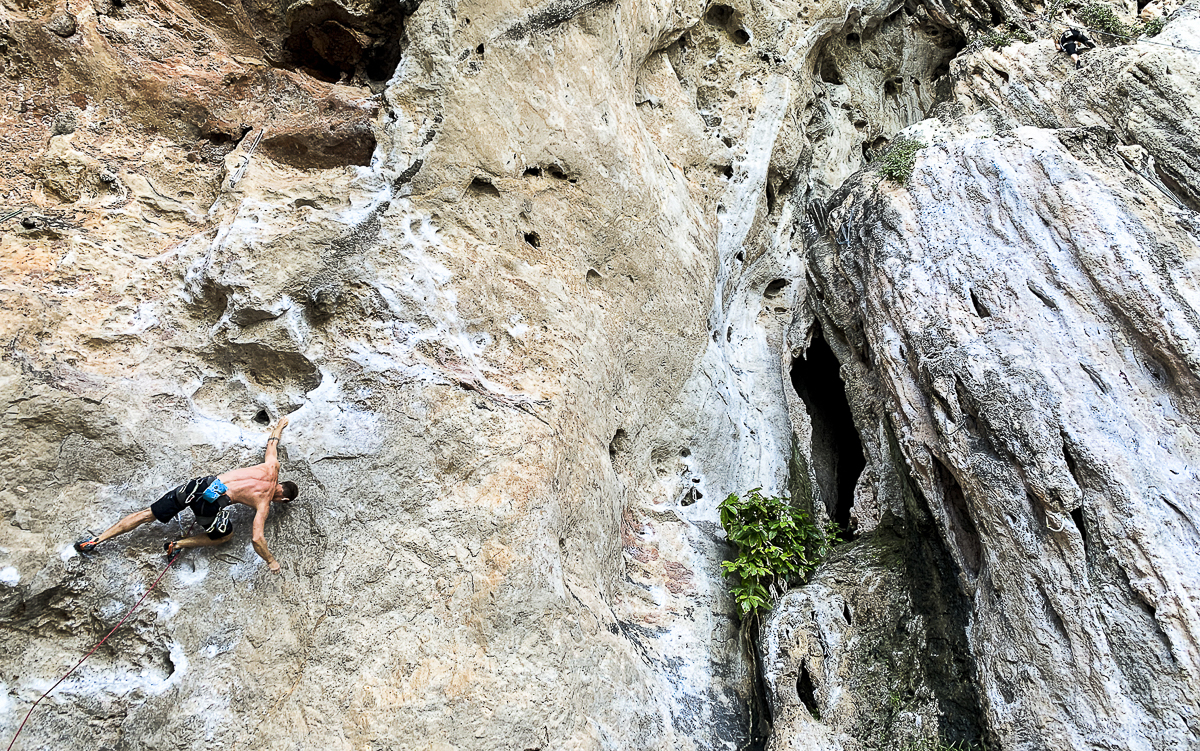 The tiny town of Rai Leh is a tranquil place with enough amenities to ensure you don't need to visit the relatively chaotic Au Nang. Rai Leh is positioned in a landlocked peninsula with thick jungle and cliffs standing between you and the mainland.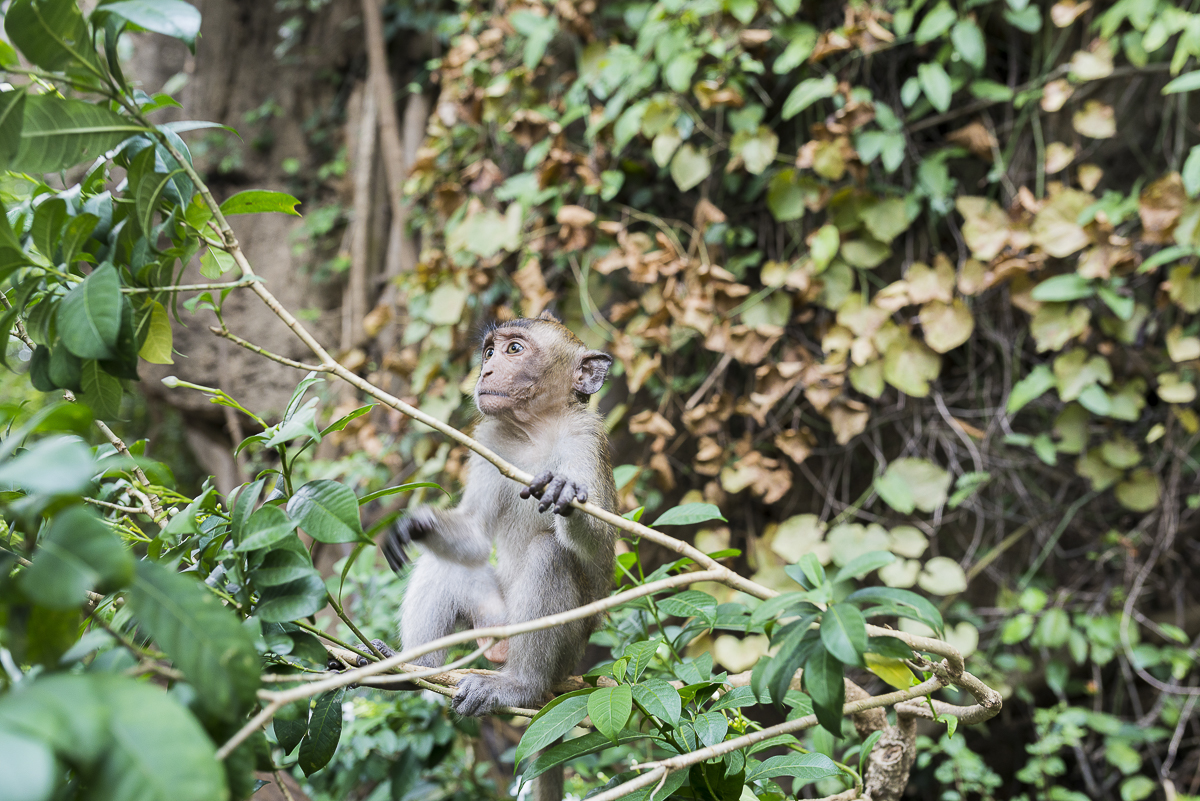 But relaxing in the tepid waters and baking under the smiling sun isn't what brought me here, it's the soaring limestone cliffs.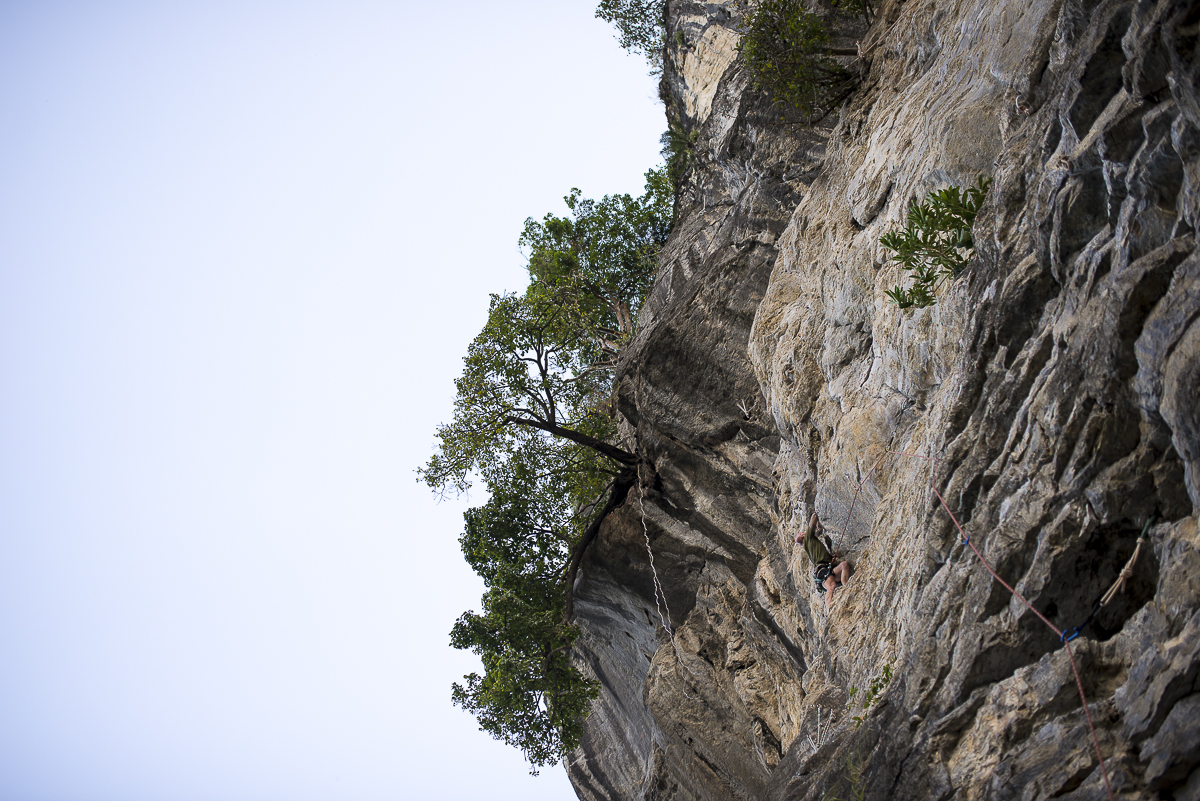 Rai Leh is literally a climbing paradise for novices to learn the fundamentals in a safe and controlled environment; there is a plethora of climbing schools on the peninsular with experienced and patient guides able to help you up the – at first – seemingly impossible routes.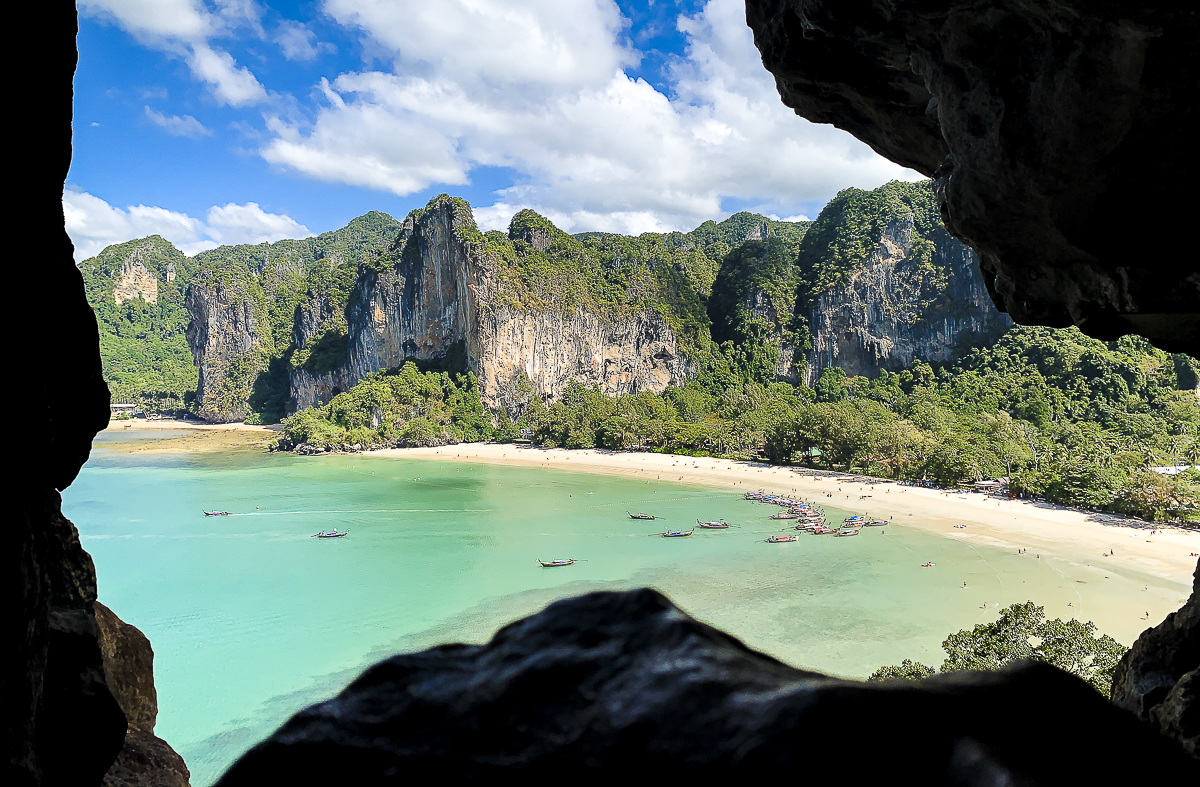 There are plenty of intermediate and advanced routes for experienced climbers to challenge themselves, too.
Before being immersed into the world of sport climbing, 6a, 6a+, 6b, 6b+ were meaningless numbers to me, yet for two weeks in December, they became an obsession.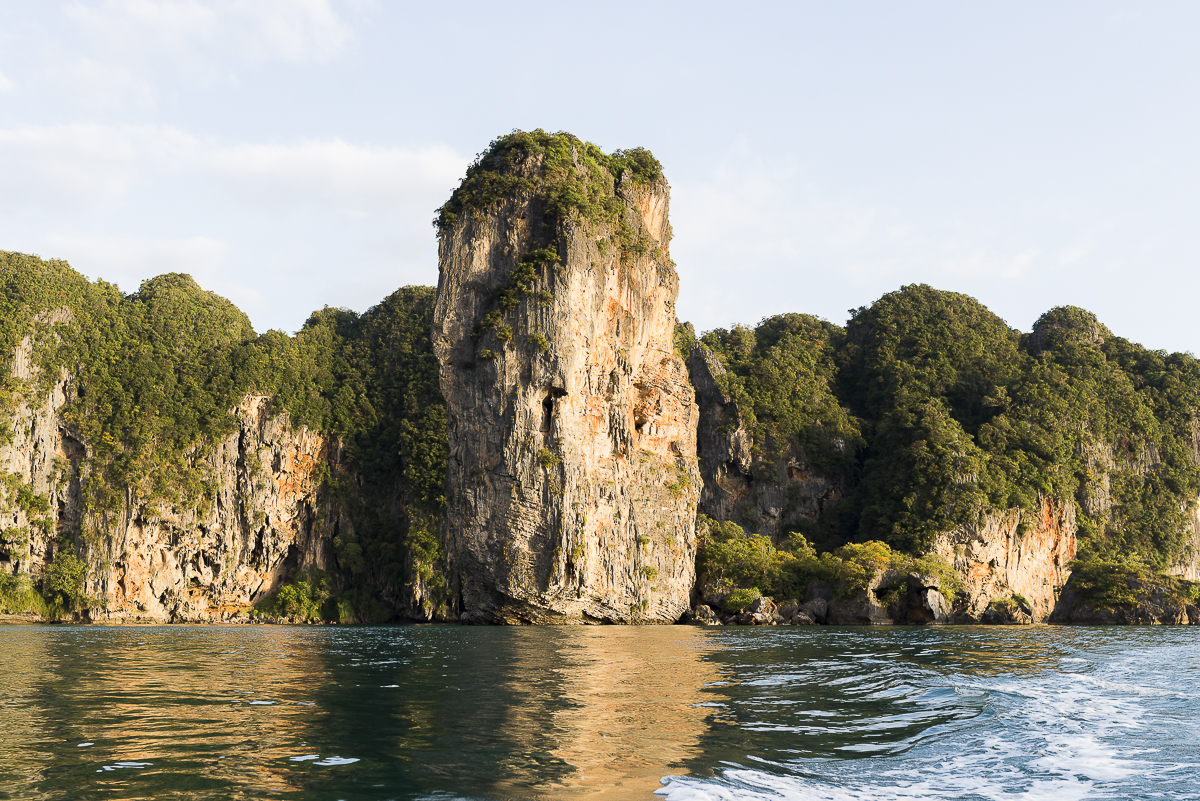 Climbing is a sport of numbers, or more specifically 'grades', with different grading systems used to describe the difficulty of the climb, depending on the type of climbing and the region. Grades are assigned by the climber who sets the route, which entails bolting anchors into the wall at key locations.
In Thailand, the French grading system has been adopted for sport climbing routes with beginner grades ranging between 1-4, intermediate 6-7, advanced 7-8, and 9 achievable only by the most elite climbers.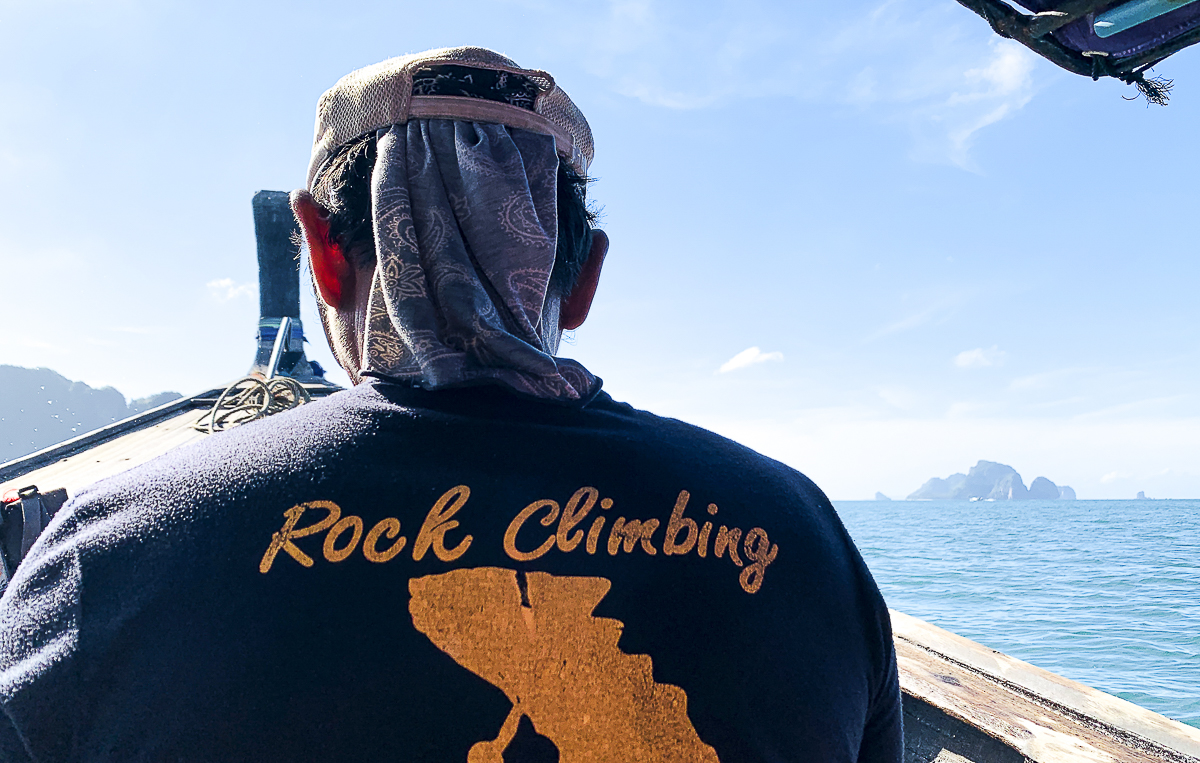 Depending on the amount of climbing one has done, their level can be distilled down to a grade, for me this was 6a, as I swiftly found out attempting to climb anything beyond this.
Climbing in Rai Leh is also a great way to encounter the local fauna. As climbers sweat their way up walls, inquisitive macaques will effortlessly climb by, whilst on the ground, monitor lizards lackadaisically navigate their way between climbers and their gear, with little interest or fear of the people around them.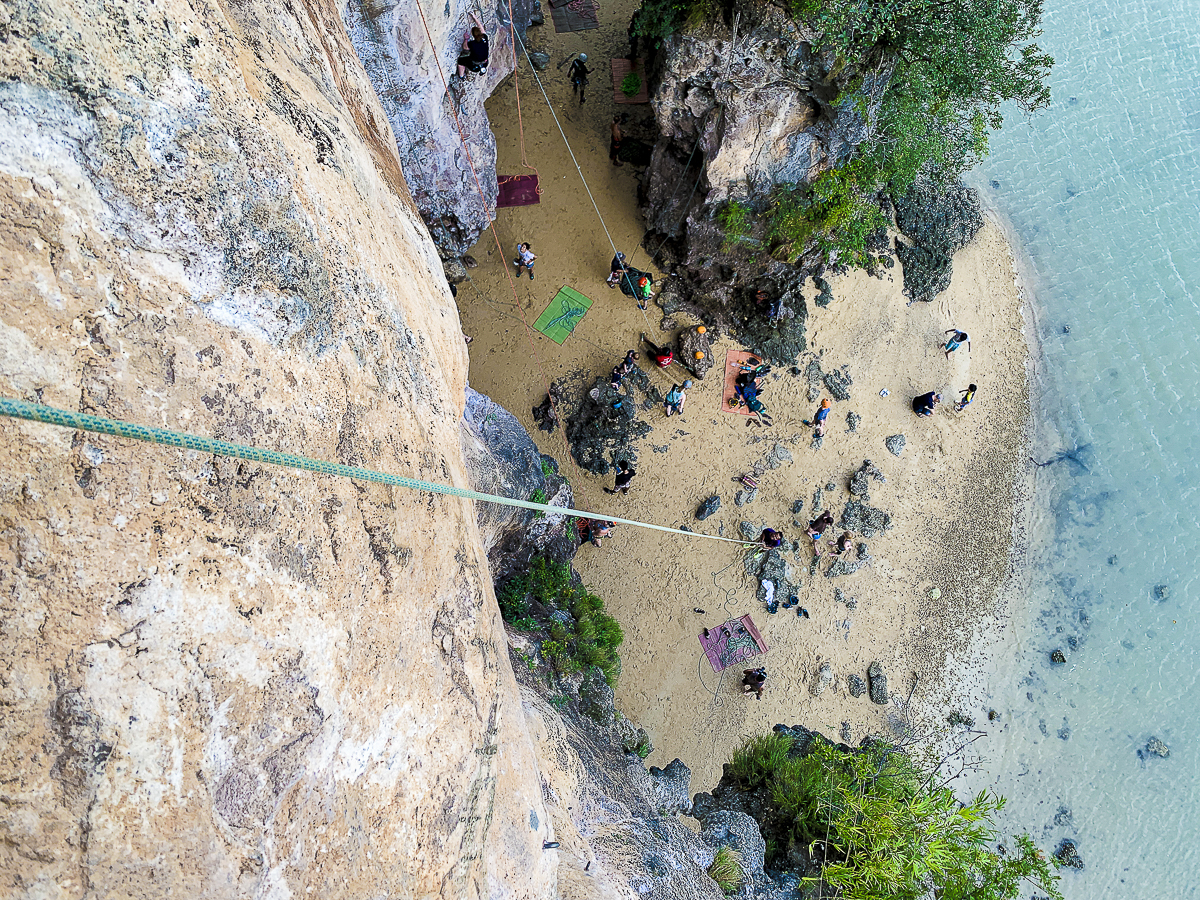 Back to the numbers, once I found my level of '6a', I was determined to redpoint (complete a route without falling) a 6b+ before leaving, which was slightly too ambitious for me. However, once I found my limit, climbing became something of a brutal pleasure: the more I fell, the more I wanted to push on with torn up fingers and aching limbs pleading for a book and cocktails on the beach.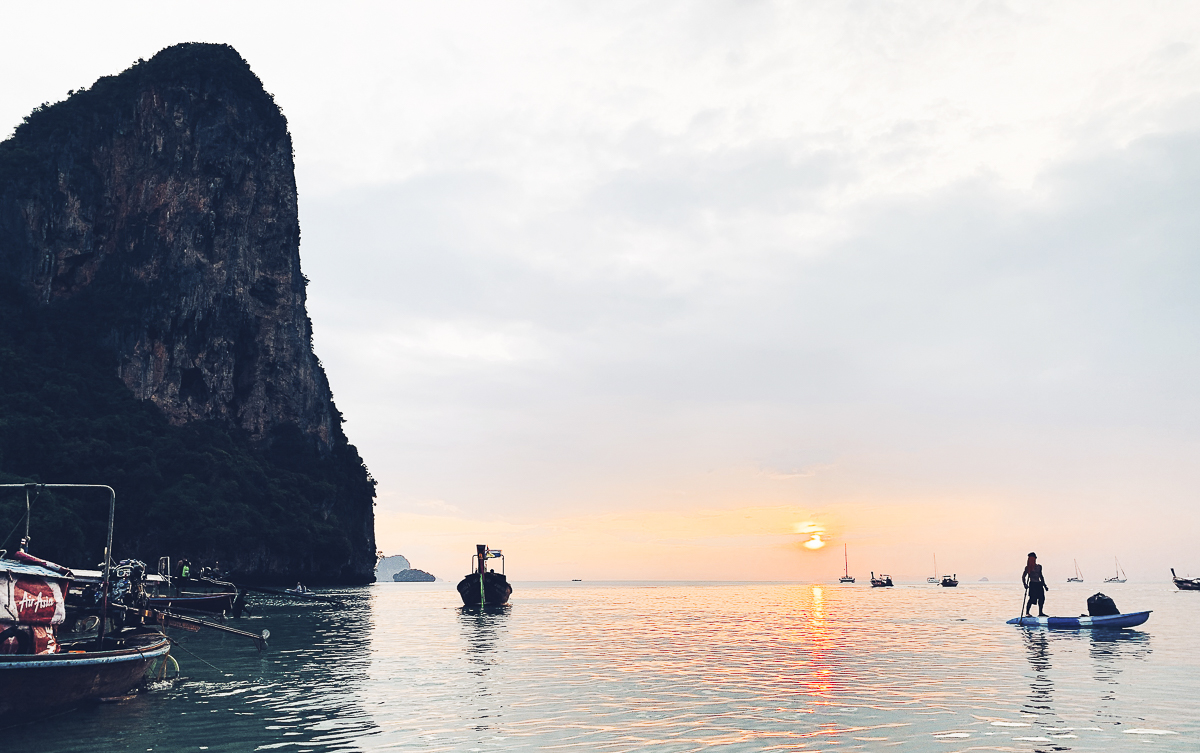 The procedure for climbing beyond my limit goes something like this: plan ascent, chalk fingers, climb, become stuck on a difficult problem, eventually fall, climb back up and repeat until completion, reassessment of plan or an existential crisis.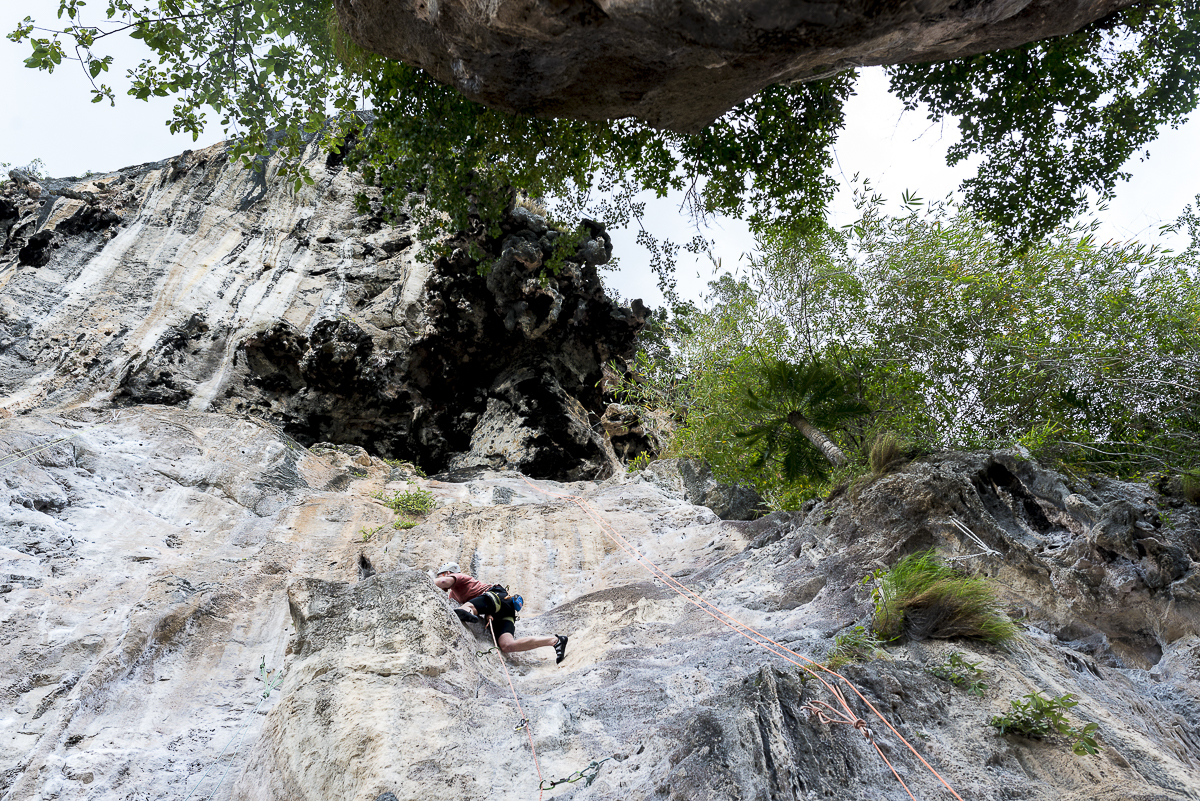 All the while listening to my inner monologue featuring mercurial classics such as: 'you're way too high, this isn't a great idea', 'oh sh*t, you're about to fall, yep, you're falling off', 'you're not coming off of this wall until the route is completed', 'this is a really bad idea', 'see, not that hard.'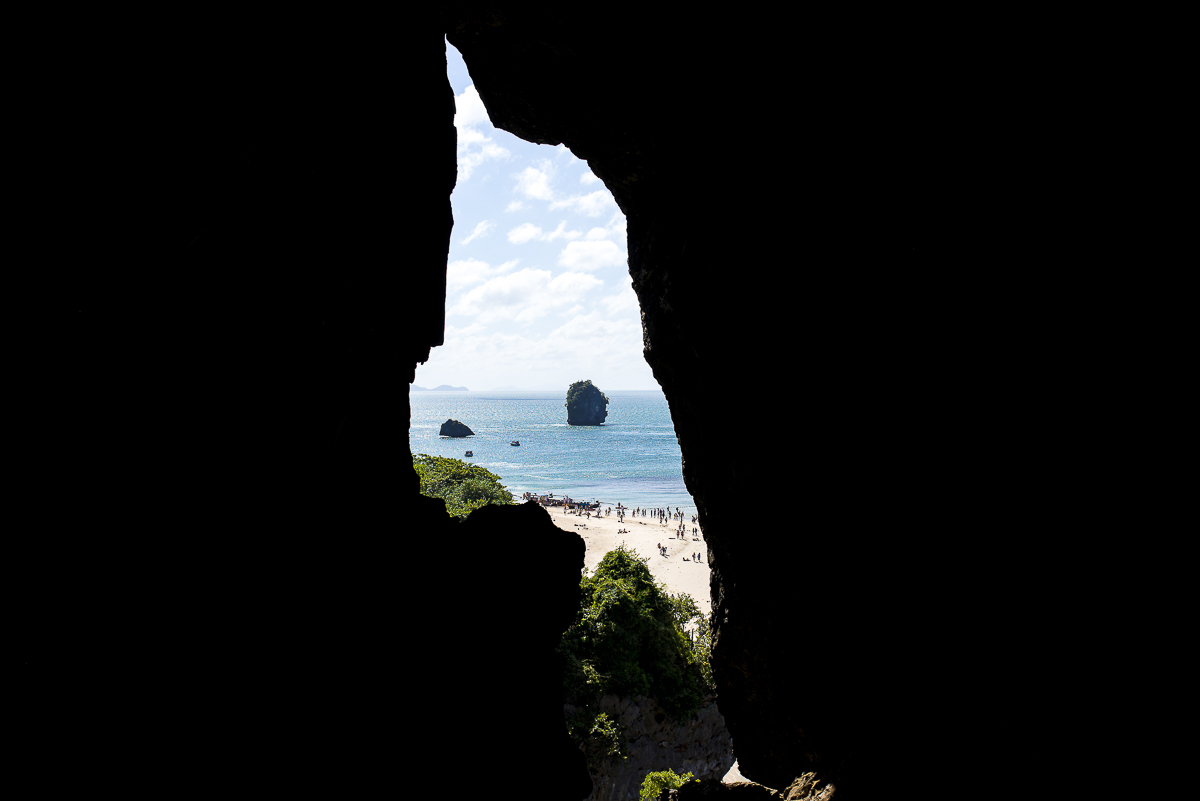 Although I didn't redpoint a 6b+, I did what I initially set out to do, which was to challenge myself in the comfort of paradise and satisfy my desire for a slightly pampered adventure.