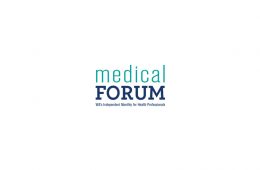 EasyClaim slow
WA doctors are not racing to embrace the federal government's Easy Claim system. In theory, the good idea of allowing people to claim Medicare rebates at the same time as they pay their doctor's bill has been outweighed by the extra time in processing and the need for additional staff. The AMA has put forward a proposal that doctors be paid $1 for every claim made - pharmacists and banks receive a transaction fee. As a side issue, it was reported in the Financial Review that a number of senior AMA policy staff dealing with electronic health had resigned following the election of Dr Rosanna Capolingua.
Diluted WA health dollar
A report by the Federal Government shows that in 2005-2006, WA spent $3.5 billion in health (an increase of $170m) but due to a rising population this equated to $118 less per person than the preceding year (but still $894 per person, the second highest). The report also showed that the average number of beds per 1000 population fell 0.1 to 2.5 and the average waiting time for procedures increased by one day.
Thanks for the mammaries
Through years of IVF treatment (and afterwards), Busselton woman Sarah O'Brien struggled...
...
Read More...